Ellie Miller, BS, RT(R)(CT)(ARRT), RDMS, RVT
Instructor
Didactic Education Coordinator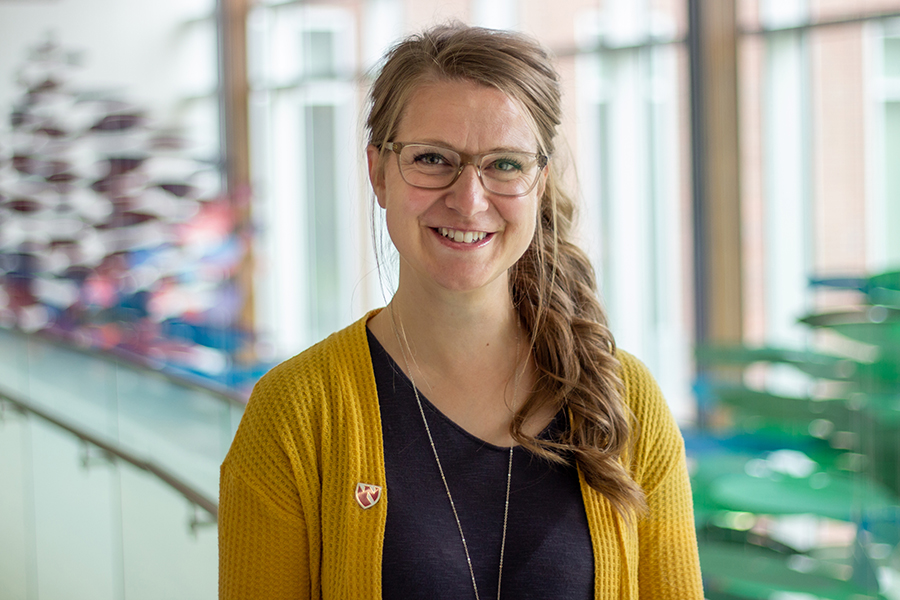 Miller is an instructor and Didactic Education Coordinator for the Radiography Program. She received her Bachelor of Science degree from the University of Nebraska Medical Center after completing the Radiography and Diagnostic Medical Sonography Programs. Prior to UNMC, Miller completed her pre-requisite work at the University of Nebraska at Kearney. Her position at UNK's Health Science Education Complex reflects her own college experiences and rural clinical practice. Miller is a doctoral candidate in the MSIA Health Practice and Medical Education Research Program from her alma mater.
Miller is passionate about engaging learners and creating innovative curricula to bridge classroom concepts to clinical practice. She incorporates simulation, educational technology, and various skeletal models using pedagogical best practices to create meaningful learning experiences.
Education
BS, Radiation Science Technology, University of Nebraska Medical Center, 2010
Registered Vascular Sonographer, 2015
Registered CT Technologist, June 2015
Registered Diagnostic Medical Sonographer
Abdomen, OB/GYN, Neurosonography, 2010
Registered Radiographer, 2009
Research Interests
Miller has partnered with a team of engineers from the University of Nebraska-Lincoln in the development of an innovative radiographic positioning simulation platform. Her other research interests include educational best practices, student-centered learning, and educational technology.
Radiography and CVIT Programs
Department of Clinical, Diagnostic, & Therapeutic Sciences
Health Science Education Complex
2402 University Drive
Kearney, NE 68849-4510