Mariah Kay Jackson, MMN, RDN, LMNT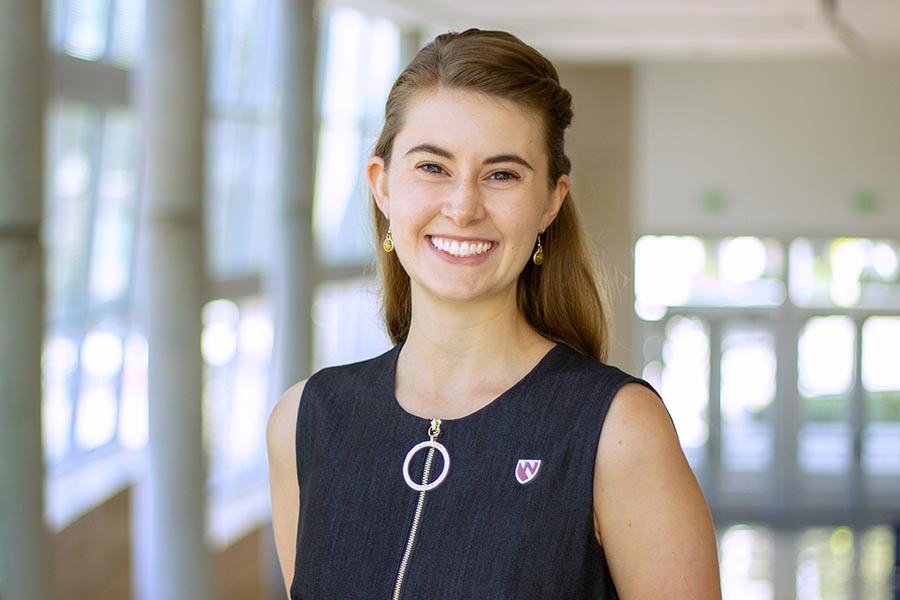 Jackson is a Registered Dietitian Nutritionist and an instructor in the Medical Nutrition program in the College of Allied Health Professions. She has a clinical background working as an outpatient dietitian in the Multi-Organ Transplant Clinic (MOTC) at Nebraska Medicine, caring for patients with pancreatic conditions. In her current role, she conducts clinical and epidemiologic research related to nutrition, dietary patterns, and cancer.
She teaches two courses within the Master of Medical Nutrition program, covering the role of nutrition in genetics and pharmacology, as well as global health and sustainable agriculture. Additionally, she teaches an online undergraduate medical nutrition therapy course and coordinates the nutrition curriculum for interprofessional disciplines at UNMC.
Education
Licensed Medical Nutrition Therapist, 2018-present
Registered Dietitian Nutritionist, 2018-present
Master of Medical Nutrition, 2019
BS, Dietetics, 2017
Research Interests
As an early-career investigator, Jackson is interested in the effects of dietary patterns and disease development and prevention. Her research has focused on two areas: 1) the role of nutrition in the development of cancer and cancer survivorship and 2) the impact of nutrition on bone health.
Jackson's research is translational, being highly focused on improving patient outcomes through nutrition interventions.
Medical Nutrition Program
Department of Medical Sciences
University of Nebraska Medical Center
984045 Nebraska Medical Center
Omaha, NE 68198-4045