Jana Ponce, PhD, RD, LMNT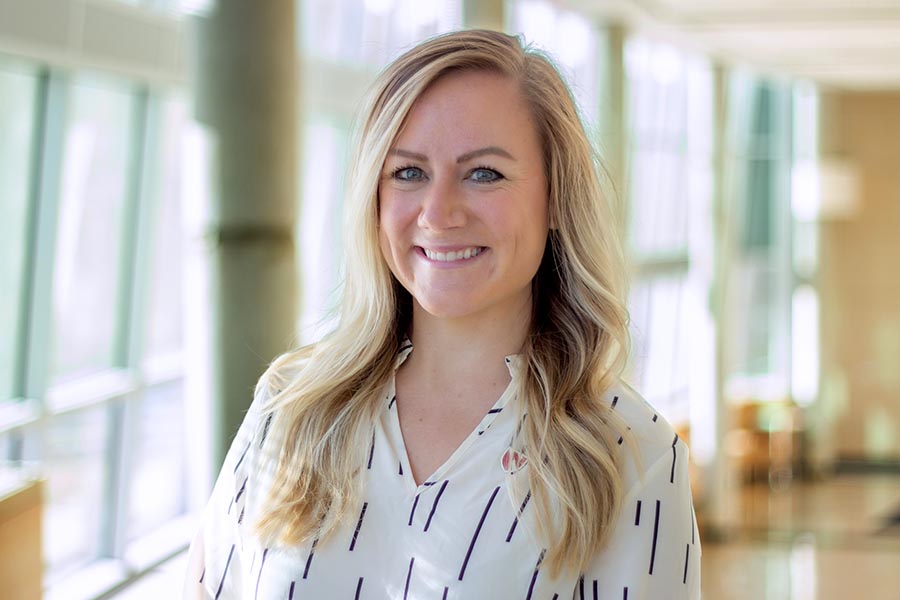 Dr. Ponce is a registered dietitian and assistant professor in the College of Allied Health Professions. She completed her dietetic internship at Mayo Clinic Rochester and continued her education through the completion of a Master of Science and PhD at the University of Nebraska Medical Center while practicing as a clinical nutrition therapist in Nebraska. Her clinical interests include malnutrition, critical care nutrition, and nutrition support.
As an assistant professor in the Medical Nutrition program at UNMC, she instructs medical nutrition therapy classes for the Master of Medical Nutrition students, supervises MMN students on capstone projects, and conducts nutrition research. She is currently the co-chair of the CAHP Admissions Committee and a member of the college's Diversity and Inclusion Committee.
Education
PhD, University of Nebraska Medical Center, 2021. Program: Patient-Oriented Research
MS, Medical Nutrition, University of Nebraska Medical Center, 2017
Certificate of Dietetic Internship Completion, Mayo School of Health Sciences, Rochester, Minnesota, 2012
BS, Dietetics, University of Nebraska-Lincoln, 2011
Research interests
Dr. Ponce's experience as a trained clinical dietitian has motivated her research agenda which focuses on translational approaches to prevent or attenuate illness through the use of nutrition therapy and the advancement of nutrition intervention in clinical practice. Specific research interests include nutritional approaches to resolving acute and chronic inflammation along with nutrition in neurological diseases and aging.
Honors and Awards
2022, Significance in Research for Junior Faculty, University of Nebraska Medical Center College of Allied Health Professions
Medical Nutrition Program
Department of Medical Sciences
College of Allied Health Professions
University of Nebraska Medical Center
|984045 Nebraska Medical Center
Omaha, NE 68198-4045