Kaylyn Rogers, MHPTT, MT(ASCP)BBCM
Instructor
Clinical Education Coordinator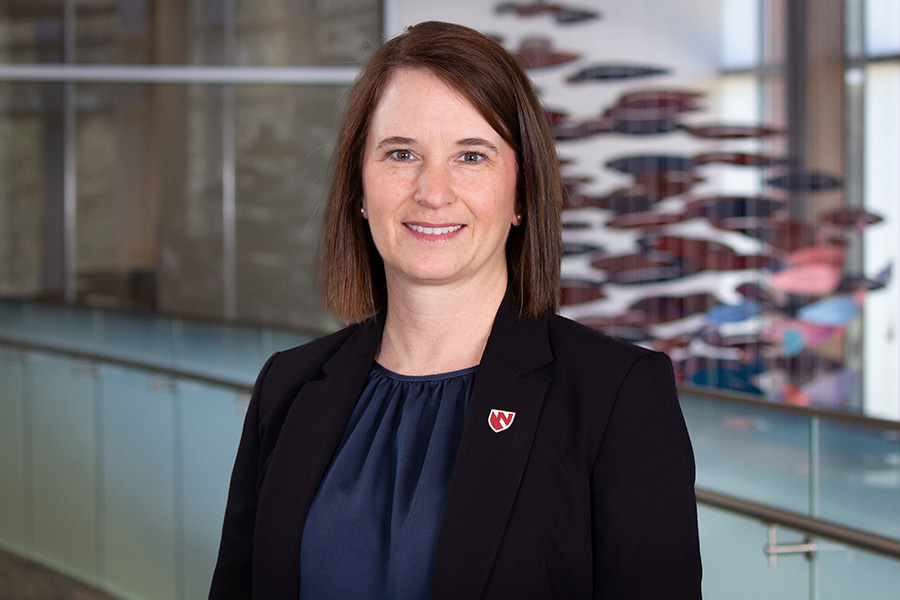 Rogers is an instructor and Clinical Education Coordinator at the University of Nebraska Medical Center in the Medical Laboratory Science Program within the College of Allied Health Professions on the Kearney, Nebraska, campus. She holds bachelor's degrees in biology and medical technology and a master's in Health Professions Teaching and Technology.
Rogers worked clinically as a medical laboratory scientist for 15 years in the role of generalist and blood bank specialist and served as a clinical instructor and site liaison for the UNMC Medical Laboratory Science program.
Rogers teaches students in online, in-person, and hybrid formats. Her duties as a Clinical Education Coordinator include coordinating activities related to the clinical experience for MLS students assigned to clinical affiliate sites outside of the Omaha, Nebraska, area.
Education
Master of Health Professions Teaching and Technology (MHPTT), University of Nebraska Medical Center
BS, Biology, University of Nebraska at Kearney, 1998
BS, Medical Technology, University of Nebraska Medical Center, 1999
MT(ASCP)BBCM
Medical Laboratory Science Program
Department of Clinical, Diagnostic, & Therapeutic Sciences
Health Science Education Complex-CAHP
2402 University Drive
Kearney, NE 68849-4509