Ka-Chun (Joseph) Siu, PhD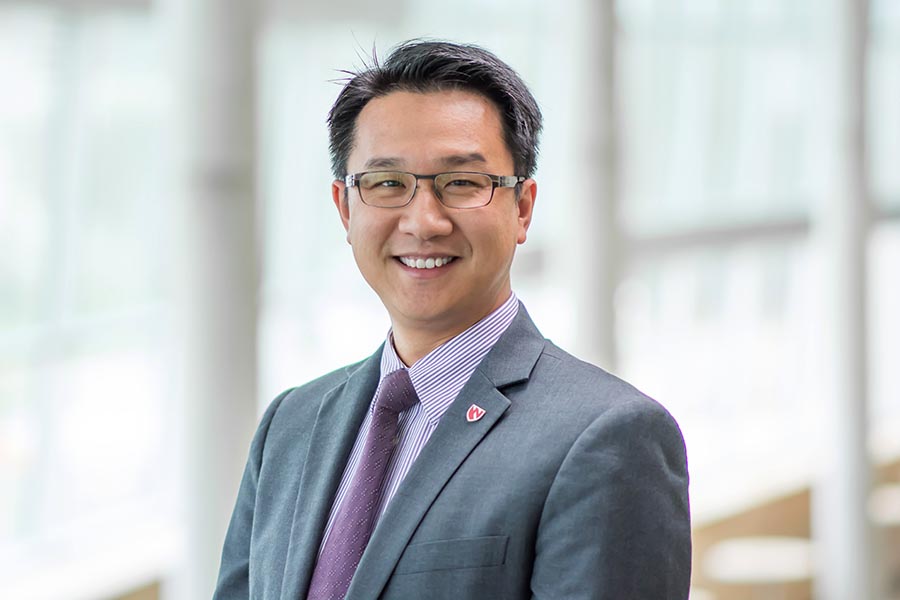 Dr. Siu is an Associate Professor for the physical therapy program and Director of Global Health Opportunities in the College of Allied Health Professions. He received his Doctor of Philosophy in Human Physiology from the University of Oregon.
Dr. Siu oversees an international program in Physical Therapy and establishes educational programs with international partners around the world. Dr. Siu also serves as the director of MSIA Patient-Oriented Research program and mentors graduate students in the Graduate College. He studies human movement and gait biomechanics as well as motor learning in human performance. He received research supports from NIH, NASA Nebraska Space Grant, NIOSH CS-CASH and University of Nebraska Systems.
Dr. Siu serves on several editorial boards of scientific journals and as a regular member of external referee panel for Health and Medical Research fund in Hong Kong. He received the CAHP Excellence in Research Award in 2014 and the UNMC Outstanding Faculty Mentor of Graduate Students in 2022.
Education
Post-Doc, Biomechanics, University of Nebraska at Omaha, 2006-2009
PhD, Human Physiology, University of Oregon, 2006
BS, Physical Therapy, Kaohsiung Medical University, Taiwan, 1999
Awards
2023 UNMC New Investigator Award
2023 CAHP Significance in Research for Distinguished Faculty Award
2022 UNMC Distinguished Mentor Award
2022 UNMC Outstanding Faculty Mentor for Graduate Students Award
2020 UNMC Impact in Education for Research in Education Scholar Award
2015 UNMC Outstanding Professional Achievement Award
2014 SAHP Excellence in Research Award recipient
Research interests
Dr. Siu's primary research area is in movement science and biomechanics, focusing on aging and patients with movement disorders. He applies technology (such as virtual reality and mobile applications) to study and train how people maintain balance and walk on different environments.

His second research area is focusing on human performance and learning. He is interested in learning how people learn new motor skills and improving medical education.
Physical Therapy Program
Department of Health and Rehabilitations Sciences
University of Nebraska Medical Center
984420 Nebraska Medical Center
Omaha, NE 68198-4420