Stacy Smallfield, DrOT, OTR/L, BCG, FAOTA
Associate Program Director
Doctoral Capstone Coordinator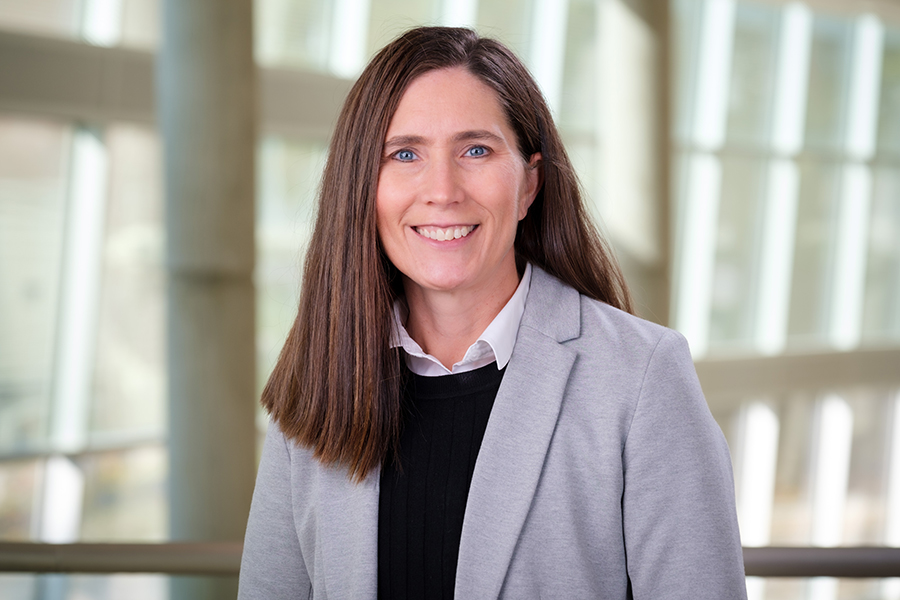 Dr. Smallfield earned her Master of Science in Occupational Therapy (MSOT) degree from Washington University in St. Louis, and her DrOT degree from Nova Southeastern University. She worked in adult physical rehabilitation before transitioning to academia. Prior to the University of Nebraska Medical Center, she held academic and administrative appointments at the University of South Dakota and Washington University in St. Louis.
Dr. Smallfield has been actively involved professionally, serving as president of the South Dakota Occupational Therapy Association (2010-2012) and as a member of the Roster of Accreditation Evaluators for the Accreditation Council for Occupational Therapy Education (2014-present), among others. Dr. Smallfield is board certified in gerontology and was named to Roster of Fellows of the American Occupational Therapy Association in 2015.
Dr. Smallfield joined the occupational therapy program at UNMC in 2021 as Associate Program Director and Doctoral Capstone Coordinator. She is highly involved in the administration of the program, including curriculum development and faculty mentorship, in addition to teaching courses and preparing students for the doctoral capstone.
Education
Certificate, Board Certification in Gerontology, American Occupational Therapy Association, 2015-present
Certificate, Academic Medical Leadership Program, Washington University School of Medicine, 2017
DrOT, Nova Southeastern University, 2007
MSOT, Washington University, St. Louis, 1996
BA, Gustavus Adolphus College, 1995
Research interests
Dr. Smallfield's research interests include evidence-based practice, gerontology, vision rehabilitation, and the science of teaching and learning. She has published papers on these topics in peer-reviewed journals including the American Journal of Occupational Therapy, the Canadian Journal of Occupational Therapy, Occupational Therapy in Health Care, and the Journal of Occupational Therapy Education.
She has collaborated with the American Occupational Therapy Association on several systematic reviews and practice guidelines on topics related to gerontology including older adults with low vision, Alzheimer's disease and related disorders, productive aging, chronic conditions, and home modifications. She has a record of national and international presentations on these and other topics. She is a peer reviewer for several occupational therapy-related academic journals and sits on the editorial board of Occupational Therapy in Health Care.
Occupational Therapy Program
Department of Health and Rehabilitation Sciences
University of Nebraska Medical Center
Omaha, NE