Kaitlyn (Kait) Uwazurike, PT, DPT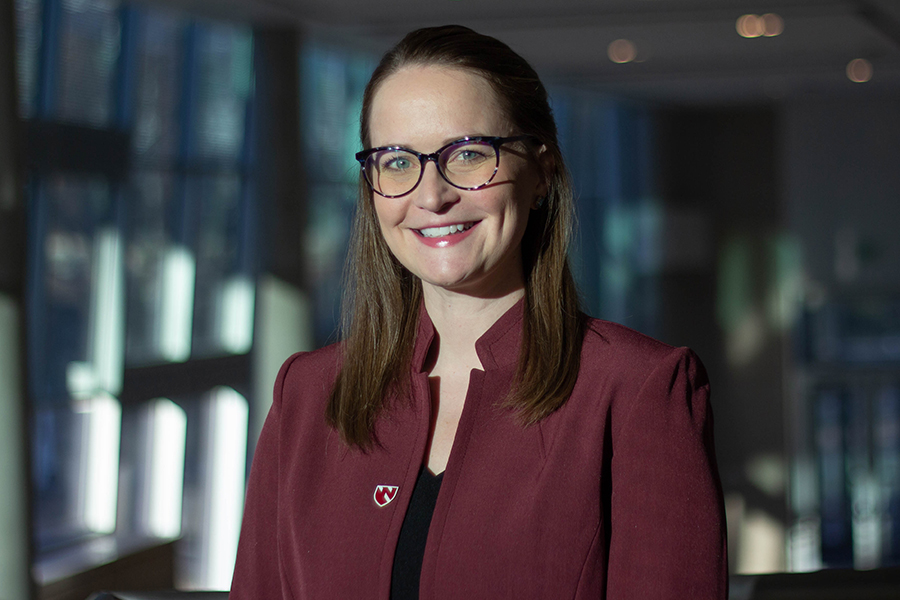 Kaitlyn Uwazurike, PT, DPT, joined the Physical Therapy Program on January 2, 2023 as an Assistant Professor. She earned a Bachelor of Science in Health Sciences and a Doctor of Physical Therapy (2013) both from Creighton University. She is currently enrolled in an academic doctoral program at Clarkson College in the Doctor of Healthcare Education and Leadership program.

With nearly 10 years as a practicing physical therapist at Nebraska Medicine, Dr. Uwazurike has developed expertise in acute care and as a clinical instructor. She is an American Physical Therapy Association (APTA) Level 1 and 2 Credentialed Clinical Instructor. Prior to joining the faculty at UNMC, she taught in lab courses for the UNMC and Creighton University physical therapy programs.
Dr. Uwazurike is active in scholarly activity, most recently selected to present two sessions at the national APTA Education Leadership Conference. The topics were innovations in clinical education for collaborative models in early acute care experiences and the other on building authentic bidirectional academic-clinical partnerships. Dr. Uwazurike' s faculty role at UNMC includes teaching several courses in the Doctor of Physical Therapy Program, continuing her research and scholarly work in education and leadership, providing service on Program and College committees and to the professional association, and delivering clinical care at Nebraska Medicine.
Education
08/2021-Present Doctor of Health Care Education and Leadership (Ed.D.)
8/2010-5/2013 Doctor of Physical Therapy (DPT), Creighton University Omaha, NE
8/2007-5/2013 Bachelor of Science in Health Sciences, Creighton University, Omaha, NE
Research Interests
Physical therapy clinical education
Honors and Awards
5/2022 Signe Brunnstrom Award for Excellence in Clinical Teaching Award. American Physical Therapy Association (APTA)
10/2019 Nebraska Medicine Physical Therapy Clinical Excellence Award. Nebraska Medicine
Physical Therapy Program Department of Health and Rehabilitation Sciences
College of Allied Health Professions
984420 Nebraska Medical Center
Omaha, NE 68198-4420