Dawn M. Venema, PT, PhD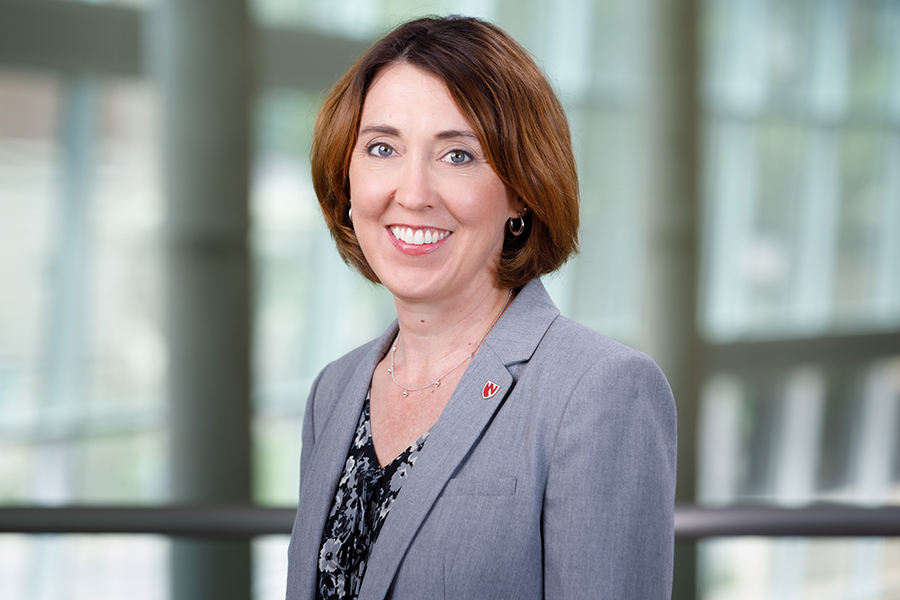 Dr. Venema is an Associate Professor in the Physical Therapy program at UNMC. Her primary teaching responsibility in the Doctor of Physical Therapy (DPT) program is to provide instruction in PHYT 640 Critical Inquiry and the Journal Club Series, which teach students how to interpret and apply research to clinical practice. She also assists in numerous other courses for DPT students.
Dr. Venema's clinical experience is in geriatrics, specifically improving mobility and reducing fall risk for older adults in both inpatient and outpatient settings. She is a faculty advisor for the UNMC Aging Interprofessional Group, a student group whose goal is to promote interdisciplinary health care and awareness of issues specific to older adults. She also serves on the Board of Directors of New Cassel Retirement Center in Omaha.
For more than a decade, Dr. Venema has been involved in research and quality improvement initiatives for fall risk reduction in Nebraska Critical Access Hospitals. This work, known as Collaboration and Proactive Teamwork Used to Reduce (CAPTURE) Falls, has been funded by the Agency for Healthcare Research and Quality and the Nebraska Department of Health and Human Services.
Education
PhD, Medical Sciences Interdepartmental Area, University of Nebraska Medical Center, 2007
MPT, Division of Physical Therapy Education, University of Nebraska Medical Center, 1999
Research
Dr. Venema's research interests focus on mobility and fall risk reduction for older adults.

One of her areas of research is about dual-tasking, the combined performance of movement and cognitive tasks. In this area of research, she has explored the relationship of cognitive status on performance during walking and cognitive tasks, and established the reliability of ways to measure dual-task performance.

Dr. Venema's second area of research focuses on fall-risk reduction in hospitalized patients. Specifically, she has studied the influence of interprofessional healthcare teams on fall outcomes, factors related to unassisted and injurious falls, and falls in patients with COVID-19.
Awards
2017, UNMC Faculty Senate Outstanding Teacher Award
2017, Excellence in Teaching Award for the College of Allied Health Professions
2015, Academy of Geriatric Physical Therapy Excellence in Geriatric Research Award
2013, Nebraska Physical Therapy Association Achievement in Education Award
Physical Therapy Program
Department of Health and Rehabilitation Sciences
University of Nebraska Medical Center
984420 Nebraska Medical Center
Omaha, NE 68198-4420