Tessa Wells, PT, DPT, CEEAA, GCS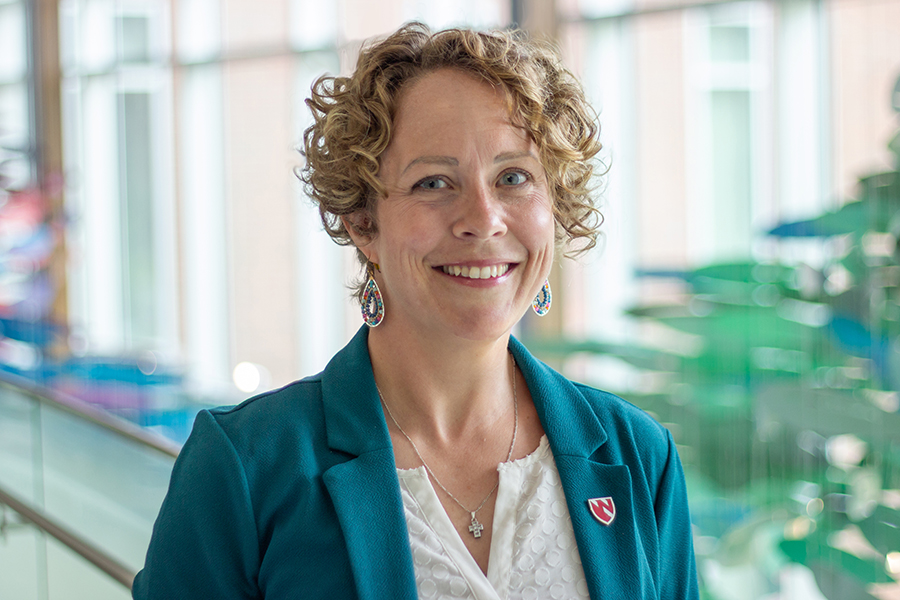 Wells is an Assistant Professor and the Assistant Director of Clinical Education in the Physical Therapy program at the University of Nebraska Medical Center (UNMC). Dr. Wells received her Doctor of Physical Therapy (DPT) degree in 2006 from UNMC and served as an APTA Credentialed Clinical Instructor for 10 years, practicing in the areas of outpatient pediatrics, acute care, inpatient rehabilitation, skilled nursing and outpatient orthopedics. She became a Board-Certified Clinical Specialist in Geriatric Physical Therapy in 2016 and was appointed to the Specialization Academy of Content Experts for the Geriatric Specialty Council in 2022.
Dr. Wells continues clinical practice in an inpatient rehabilitation facility housed in a Level-II Trauma Center. Her clinical specialties include geriatrics and balance disorders. Dr. Wells' research interests include interprofessional education, the scholarship of teaching and learning, and wellness across the lifespan including the application of Lifestyle Medicine to DPT student wellness. She serves as Nebraska State Advocate co-chair for the Academy of Geriatric Physical Therapy and is on the executive board of the American Physical Therapy Association – Nebraska Chapter.
Education
CEEAA, Certified Exercise Expert for the Aging Adult, 2017
GCS, Geriatric Clinical Specialist, 2017
DPT, Division of Physical Therapy Education, School of Allied Health Professions, University of Nebraska Medical Center, 2006
BS, Biological Sciences, College of Arts and Sciences, University of Nebraska-Lincoln, 2003
Credentialed Clinical Instructor, American Physical Therapy Association, 2007
Physical Therapy Program
Department of Health and Rehabilitation Sciences
Health Science Education Complex
2402 University Drive
Kearney, NE 68849-4510