Erin Westover, OTD, OTR/L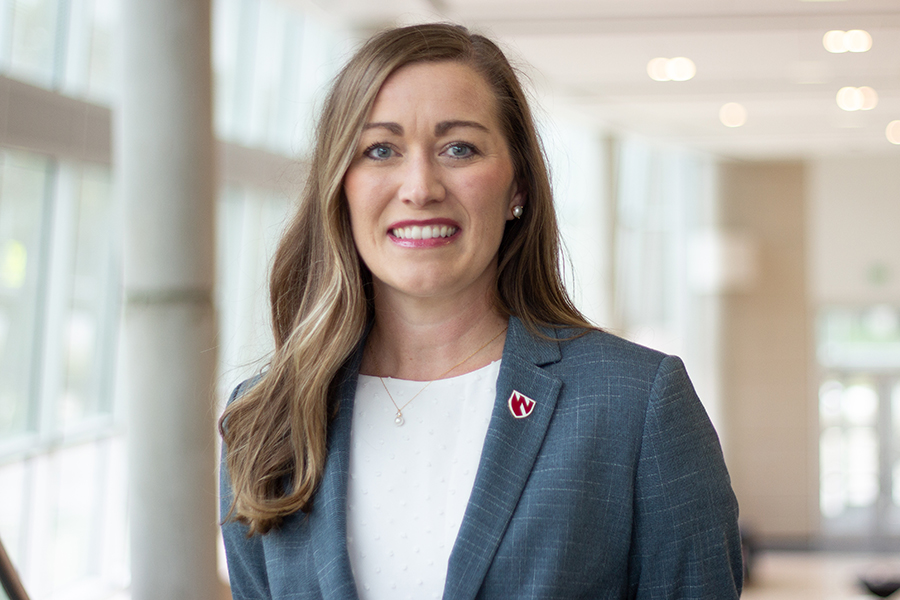 Westover is an assistant professor in the Occupational Therapy program. She has a background in occupational therapy education, as well as occupational therapy practice with children and youth, primarily within educationally-based systems. She will be teaching within occupation-based practice courses related to her expertise area, but has enjoyed teaching many types of occupational therapy courses over the years.
Westover's scholarship background revolves around occupational therapy practice with children and youth, including those with autism and other developmental or intellectual disabilities. Most recently, her work has focused on scholarship of teaching and learning in occupational therapy education, such as faculty perceptions and outcomes of active learning methods, as well as graduate learner characteristics related to intrinsic motivation.
Westover is a Nebraska native, growing up in the small town of Superior and attending college at Concordia University in Seward, but ventured out of the state for graduate school at Washington University in St. Louis, as well as clinical practice in the Salina, Kansas, area for several years. Westover, her husband and 5-year-old daughter are happy to have been back in their home state for the last 4 years. She enjoys almost any outdoor activities such as gardening or biking, Husker volleyball, local coffee shops, and having fun with her daughter, Brynn.
Education
OTD, Washington University in St. Louis, 2011 

BS, Concordia University, Nebraska, 2008

 
Occupational Therapy Program
Department of Health & Rehabilitation Sciences
College of Allied Health Professions
University of Nebraska Medical Center
984000 Nebraska Medical Center 
Omaha, NE 68198-4000