Alisha Wright, MHPTT, BS, RT(R)(ARRT)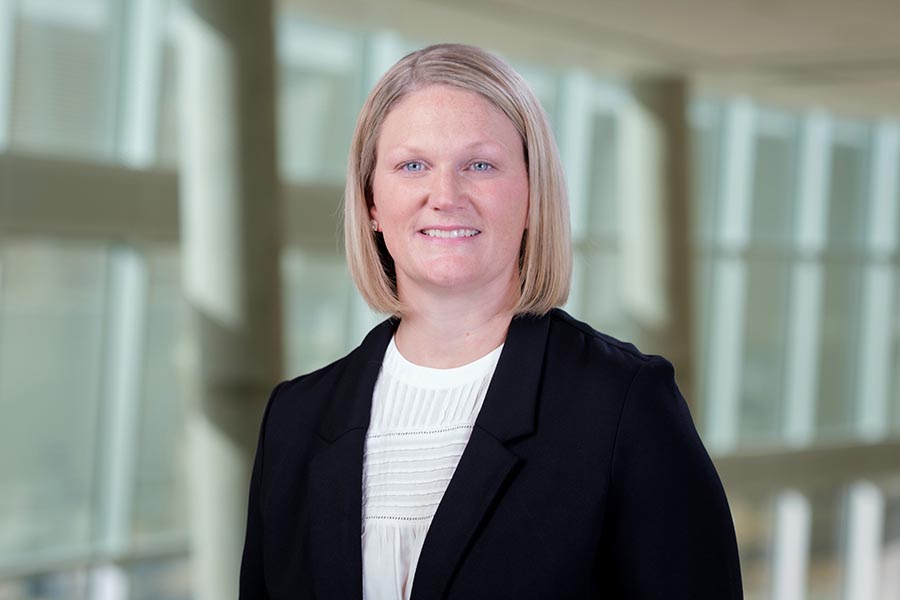 Wright is an assistant professor for the Radiography Program in the Department of Clinical, Diagnostic and Therapeutic Sciences in the College of Allied Health Professions. She received her bachelor's degree in Radiation Science Technology from the University of Nebraska Medical Center in 2004 and completed her Master of Health Professions Teaching and Technology from UNMC in 2020.
After receiving her bachelor's degree, Wright worked in the clinical setting as a radiographer for 16 years before completing her master's degree and joining UNMC. During that time, she also served as a clinical preceptor for radiography students.
Education
ARRT Certified Radiographer
MHPTT, University of Nebraska Medical Center, 2020
BS, Radiation Science Technology, University of Nebraska Medical Center, 2004
Research interests
Wright's research interests include radiography curriculum and interprofessional education.
Honors
Excellence in Clinical Teaching, College of Allied Health Professions, 2020
Radiography and Computed Tomography Programs
Department of Clinical, Diagnostic, & Therapeutic Sciences
Health Science Education Complex
2402 University Drive
Kearney, NE 68849-4510