Holly Zimmerman, MS, CGC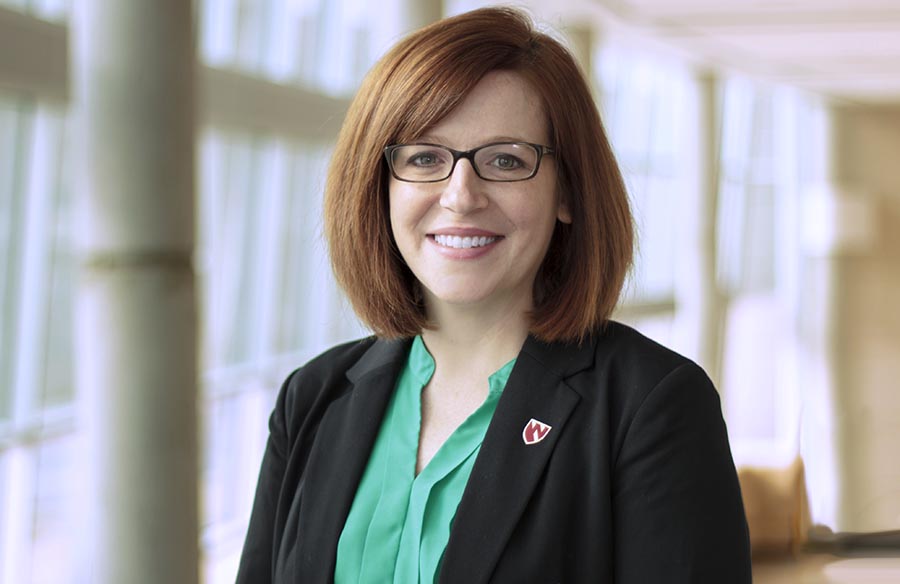 Zimmerman is an assistant professor in the College of Allied Health Professions and the inaugural director of the Genetic Counseling program at the University of Nebraska Medical Center. She received her Bachelor of Science degree from the University of Southern Mississippi and her Master of Science in genetic counseling from the University of South Carolina.
Zimmerman worked clinically as a pediatric genetic counselor in Mississippi for more than a decade. At the state's only academic medical center, she became involved with medical school education. She eventually earned a faculty position within the School of Medicine as a result of her work with medical students, pediatric residents, and maternal-fetal medicine fellows. She serves on the board of directors for the Association for Genetic Counseling Program Directors and is a site visitor for the Accreditation Council of Genetic Counseling.
Zimmerman is a first-generation college student who was born and raised in Mississippi. Her parents provided experiences early in life that fostered a love of people. She truly enjoys meeting new people and building relationships. She applies this supportive approach to teaching and mentorship.
Education
BS, Biology, University of Southern Mississippi, 2004
MS, Genetic Counseling, University of South Carolina, 2007
Certified Genetic Counselor, American Board of Genetic Counseling, 2009
Research interests
holistic admissions
psychosocial aspects of genetic counseling
pediatrics genetics
student support and mentorship
Genetic Counseling Program
Department of Medical Sciences
University of Nebraska Medical Center
984090 Nebraska Medical Center
Omaha, NE 68198-4090