Evidence-Based Healthcare Forum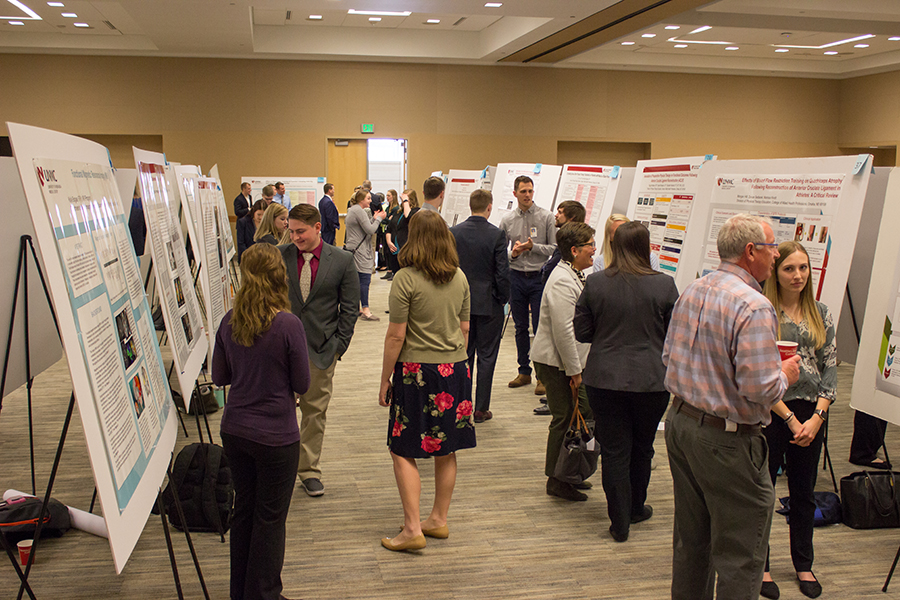 The 2024 hybrid forum will be Wednesday, May 1. More details will be announced here as they become available.
Each spring the College of Allied Health Professions sponsors a forum. This interprofessional event is intended as an opportunity for students in all our college's programs to share scholarly activity that supports evidence-based clinical practice.
The primary goal of the scholarly activity that is presented in the forum is to promote the understanding of applying evidence to practice. The ultimate goal is the continuous updating of best practices in clinical settings. There are three general categories of scholarly activity that are presented in this forum: research projects in which data are collected, analyzed, and interpreted; critical reviews of the literature, which address a clinical question based on published, peer-reviewed research studies; and, educational exhibits, which highlight either a specific pathology or new clinical procedure. 
Call for Participants & Guidelines
Digital Presentation Guidelines
Only one person from each group should register once registration is open.