Movement Pattern Classification using a Wireless Knee Device after ACL Injury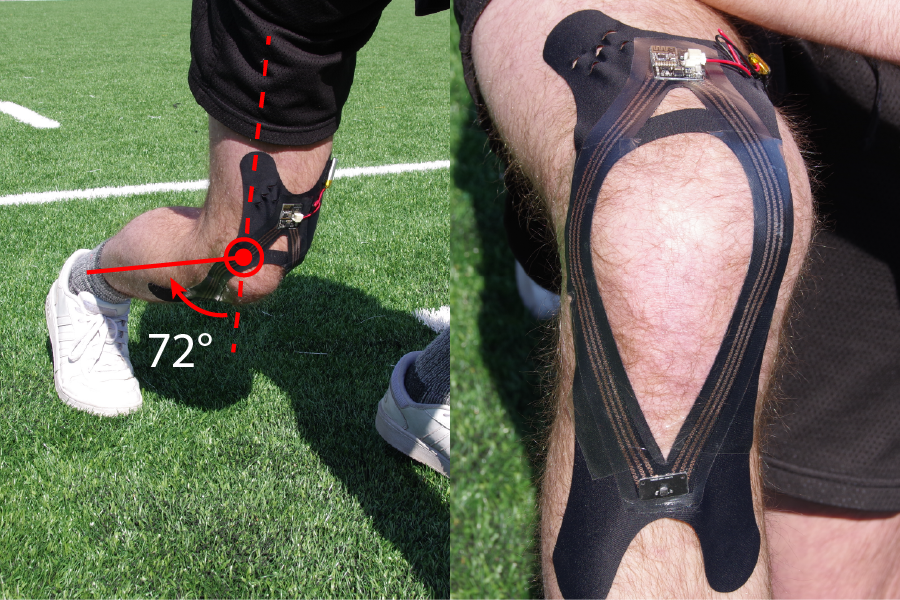 Recovery of knee performance after injury is linked to fewer knee re-injuries, better likelihood to return to sports, and lower risk for developing early knee arthritis. Measuring knee performance to determine readiness to return to sport currently required expensive equipment in a laboratory setting that is not accessible to most patients.
Our team is developing a wearable knee device to measure knee performance in real-world settings, such as a soccer field or basketball court, to better determine readiness to return to activity and improve patient outcomes.
Participants who have had anterior cruciate ligament (ACL) surgery in the past 6-18 months will complete thigh-muscle strength testing and movement testing in the UNMC Clinical Movement Analysis Lab. Participants will wear the knee device along with motion capture markers placed on the skin while completing walking, running, squatting, jumping, and cutting movements. Testing will take a about two hours. Participants will receive a VISA gift card for participating.
IRB# 0159-23-EP