Optimizing Movement After Anterior Cruciate Ligament Injury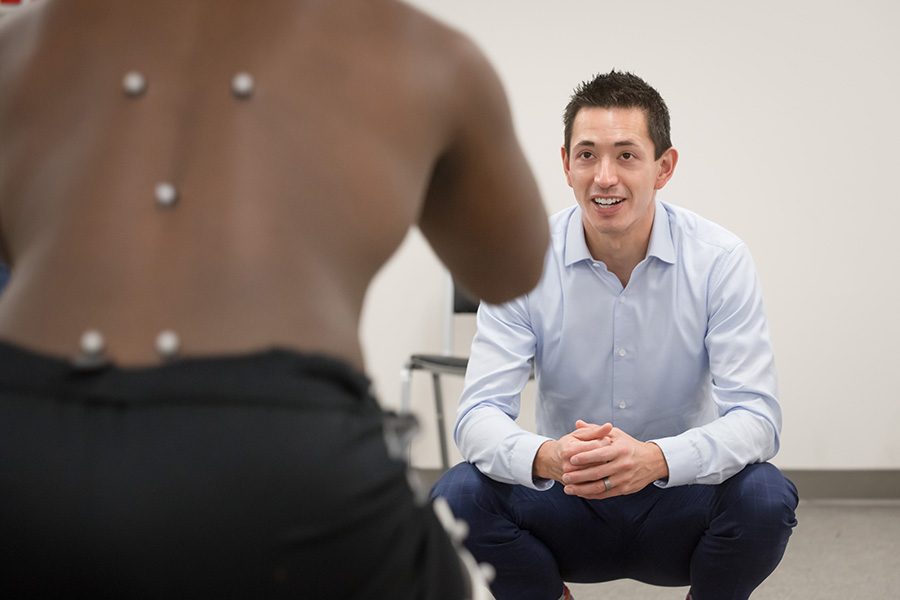 People with ACL injuries often develop patterns of moving that avoid pain by "unloading," or taking weight off, the injured knee. This can weaken the knee and increase the risk of future injuries.
The purpose of this study is to develop physical therapy treatments that help patients re-learn how to use their knee without compensations so they can successfully go back to sport and other activities.
All physical therapy is completed at UNMC by physical therapists specialized in orthopedic physical therapy and strength and conditioning. There is no cost to the patient for physical therapy because this project is funded by a grant. Participants also complete additional testing sessions that consist of muscle strength testing, biomechanical movement assessments, and MRI imaging that is not part of standard clinical care. This information provides details on the recovery of their knee and is shared with the patient and their ACL surgeon.
IRB#: 0652-21-FB