Spring Semester: Tuesday & Thursday
Choose from three different courses.
Spring 2023: Tuesday & Thursday
Biology & Prevention of Cancer
Art & Science of Decision Making
Exploration of Human Anatomy
Students who enroll in this course will be introduced to the Hallmarks of Cancer and how each affects the development of cancer in the body. Students will explore cellular processes, how these normal processes are changed by DNA mutation, and how tumors develop.
As this course begins, UNMC and Nebraska Medicine aim to become a "Comprehensive Cancer Center," by expanding its population research in cancer prevention and control. Students will interact with the UNMC doctors and professors as they learn more about this designation.
Activities
Students will be exposed to these concepts through a combination of lectures, small group discussions, hands-on activities, and individual research. Students will develop and implement a cancer prevention campaign focused on the communities in which they interact.
Assessments
Student knowledge may be assessed through written section exams, daily in-class activities, individual and group projects.
Prerequisites
Students taking this course should have general knowledge of eukaryotic cells, their structure, function, and the cell cycle. Student success in this course will be enhanced by taking Pathology, Biomedical Research, and/or Genetics.
Lead Faculty
Joyce Solheim, PhD
Utilizing skills acquired through an array of disciplines such as literature, art, ethics and observation, students in this course will gain a greater appreciation for the many elements a health care provider must consider throughout the medical decision-making process.
This course will benefit all students considering a career in health science.
Topics
Students will explore how primary sources research can interact with the sciences, historical context through art and literature, and the unique ethical dilemmas health care providers face throughout the medical decision-making process by exploring the evolution of treatments.
Prerequisites
Students taking this course should have an interest in research through reading, examining historical artifacts, and exploration of the arts and the impact on health.
Lead Faculty
Carrie J. Meyer
Erin Torrell
Go beyond the textbook and gain the experience of working with UNMC faculty and professional students in the Gross Anatomy Lab. You will study each of the 11 different body systems and bring them all together to better understand the wonder and awe of the complete human body. You will also identify specific topics to independently study within the systems-based units being presented.
Activities
Students in this course will learn the inter-workings of the human body through distinctive classroom lessons and hands-on activities in the gross anatomy lab. Students should expect to work with human cadavers to broaden their understanding of the contents presented.
Assessments
Assessments may include interest-based learning assignments, unit exams, laboratory experiences and final comprehensive exam. Students will also be assessed with unique exams tailored to their self-identified topics of study. Each unit of study concludes with both a written content exam and lab practical.
Lead Faculty
Ethan Snow, PhD
"The best and most unique part of being in the program has easily been the experiences in the anatomy course. The access to the professional doctors, professors, and especially the cadavers, will be invaluable to my future successes, and I could not be more pleased with what I am getting out of those experiences."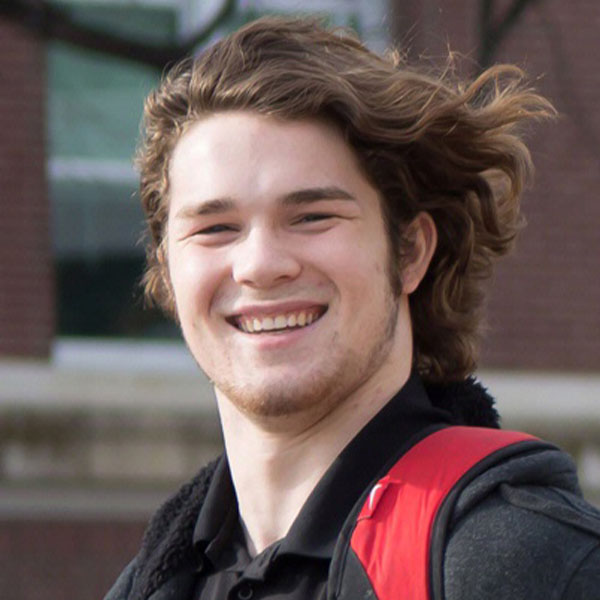 Barrett McDonald
HSA Class of 2016, Millard South High School