Current Students
Welcome to the UNMC High School Alliance program!
Here are a few things our current students and their parents need to know.
Handbook
View all our student policies, information about campus services and more in the
UNMC High School Alliance Handbook
.
The last page of the book is a Receipt of Acknowledgement and Understanding. You need to sign and date that page. Your parents/guardians need to sign and date that page. You need to turn in that page to the High School Alliance.
UNMC Maps & Office Location
All of the High School Alliance staff are located in the Williams Science Hall, Office Suite 3.0.012
Parking
Parking passes are available and paid for by the High School Alliance. However, students will have to pay to replace lost or stolen permits or for tickets and fines due to parking in unauthorized lots.
You are allowed to park only in designated student lots:
Lot 17: 45th and 46th Streets and Emile and Jones Court (west side of campus); this lot should be a student's first choice
Lot 15S: 40th between Emile and Dewey (east side of Student Life Center)
Lot 63: Located one block south of 40th and Leavenworth
Classes
Classes begin promptly at 1:00 p.m. This means you need to plan accordingly to eat lunch, get to campus in time to park, walk, and be in your seat at 1:00 p.m.
Your schedules will be posted on Canvas, and you will receive your iPad and textbooks (if any) on the first day of class. Bring a notebook and a pen for your classes each day.
Dress Code
Students are required to wear the High School Alliance uniform every day to ensure your safety in class and laboratories. The uniform must be also be worn when shadowing, being in a research lab, or participating in a UNMC High School Alliance activity off-campus. Your badge must be worn at all times when you are on the UNMC campus.
Shorts, skirts, capri/crop pants, leggings, yoga pants, pants with athletics branding, tights, pants made of fleece, and pants made of velour are prohibited. Flip flops, sandals, ballet flats, open-toed and open-back shoes are not permitted.
Absences
Your parents/guardians must contact the High School Alliance any time you will be absent or when you need to be dismissed early or if you are going to be late. If you are not in class, we will call your parents/guardians to confirm your whereabouts. 
They can call 402-559-3027 or they can email us.
Security & Lost and Found
If you see something, say something. You can do this by calling the Security Office at 402-559-5111. Security is located in the ARS building which is on the southwest corner of 42nd and Dewey.
Lost and found items go to security, so contact them if you lose something.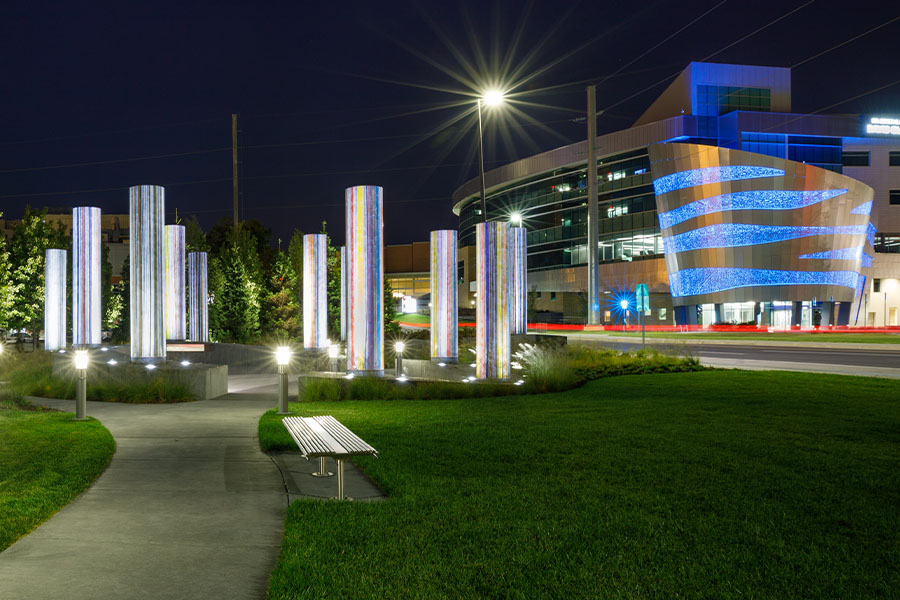 UNMC has several additional enrichment programs that serve as a pathway to a career in the health sciences. In many cases, your completion from the High School Alliance ensures your acceptance into these programs.