What is a clinical perfusionist?
The Profession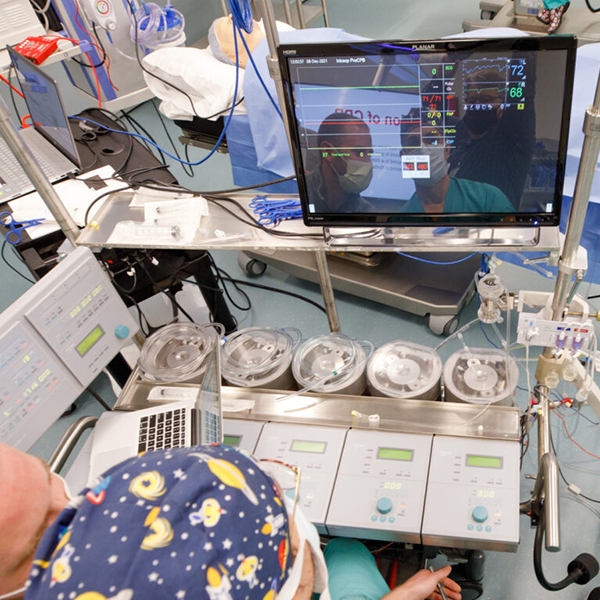 If you were a Clinical Perfusionist, your job would be to operate the life-sustaining equipment that keeps patients alive during major surgical procedures.
This includes running a complicated machine that works like a person's heart and lungs. This keeps a person alive while their heart is stopped for open-heart surgery. The perfusionist also runs equipment that saves and cleans blood during operations.

A typical work week consists of a 40-hour schedule with additional on-call coverage for emergencies. Perfusionists may be called to work evenings and weekends. In most cases additional compensation in the range of 10-25 percent of base salary may be earned for "on-call time" and shift differentials.
Starting wage: $138,000
Middle-range wage: $175,000
Job after graduation from our Clinical Perfusion program: 100%
Professional Organization Links
Most health care professions have professional organizations at state and national levels. These provide valuable information for prospective students as well as working professionals.
Review academic program & requirements
If you'd like to find out about our program to become a clinical perfusionist, review the
clinical perfusion academics
information and requirements.
Explore other professions
Request more information
If you'd like more information about clinical perfusion or our other programs, fill out this quick
form
.