What is a physician assistant?
The Profession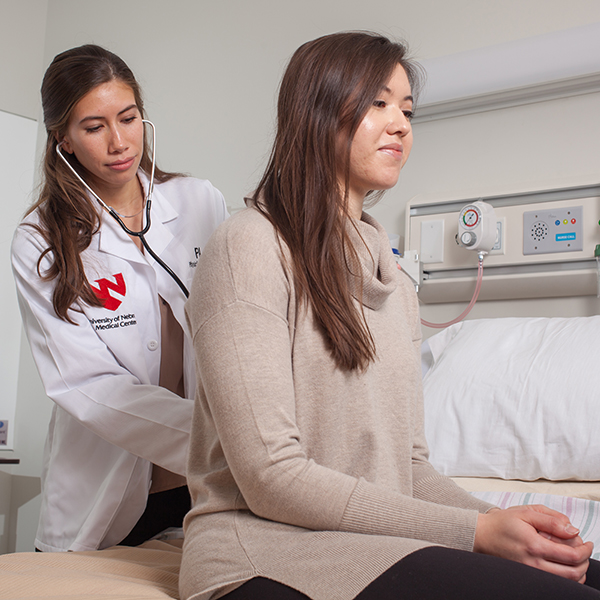 If you were a physician assistant (PA), you would practice medicine together with physicians as part of an integrated medical team. PAs are medical providers licensed to diagnose and treat illness and disease.
PAs work collaboratively with physicians to provide care in a variety of settings, including physician offices, hospitals, nursing homes, and schools. After completing an intensive training program modeled after physician education, PAs can treat patients with significant autonomy.
PAs provide almost all the clinical services that physicians provide, including making clinical decisions and providing a broad range of diagnostic, therapeutic, preventive, and health maintenance services, including prescribing medications. The physician-PA team relationship is fundamental to the PA profession and enhances the delivery of high-quality health care.
PAs are qualified to practice by graduation from an accredited PA educational program and passing the Physician Assistant National Certifying Exam (PANCE) administered by the National Commission on Certification of Physician Assistants (NCCPA). Only those passing the examination can use the title "Physician Assistant-Certified (PA-C)." PAs keep up with medical advances through continuing medical education requirements.
Starting wage: $100,000
Middle-range wage: $115,390
Job after graduation from the UNMC PA program: 100%
Brief History of the PA Profession
The PA profession began in the 1960s during a period of primary care shortages. The profession's roots are in the military. The first PA class, in 1965, was composed of Navy corpsmen who had served during the Vietnam War who wanted to use their medical knowledge and experience in civilian life.
Additional information about the profession may be found at:
PA Stories and Blogs
Since 1973, we have educated thousands of physician assistants (PAs) that now serve the state, country, and world. Enjoy the stories below that represent the devotion and joy of our graduates serving in patient care as PAs.
Professional Organization Links
Most health care professions have professional organizations at state and national levels. These provide valuable information for prospective students as well as working professionals.
Review academic program & requirements
If you'd like to find out about our program to become a physician assistant, review the PA academics information and requirements.
Explore other professions
Request more information
If you'd like more information about physician assistant education or our other programs, fill out this quick form.