What is a Radiographer or Radiologic Technologist?
The Profession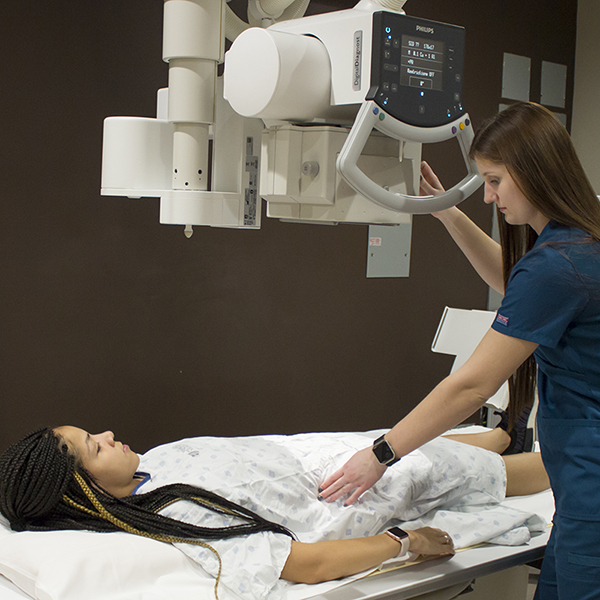 A radiologic technologist creates quality diagnostic images of the human body.

Radiography is the use of ionizing radiation to produce detailed diagnostic images of the human body. The quality of the radiographs is dependent upon the judgment, knowledge, and skill of the radiographer who assists the Radiologist (a physician specially trained in radiology to diagnose disease and injury) by operating highly technical equipment safely and efficiently. The Radiographer must have a solid foundation in anatomy, physics, biology, and the professional and technical disciplines related to radiologic science.
Average starting wage: $45,276
Middle-range wage: $61,900
Job after graduation from our UNMC Radiography program: 100%
Professional Organization Links
Most health care professions have professional organizations at state and national levels. These provide valuable information for prospective students as well as working professionals.
Review academic program & requirements
If you'd like to find out about our program to become a radiographer, review the
radiography academics
information and requirements.
Explore other professions
Request more information
If you'd like more information about genetic counseling or our other programs, fill out this quick
form
.