What is a cardiovascular interventional technologist?
The Profession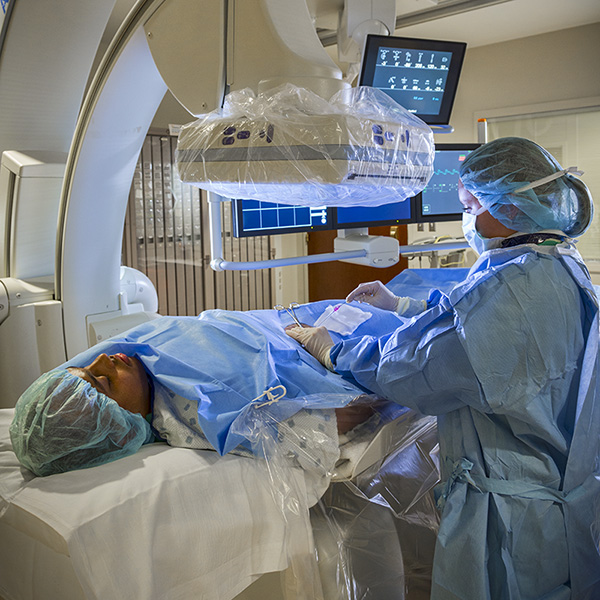 Cardiovascular Interventional Technologists inject dye into blood vessels and take special images. These images show how well the blood vessel is working, and the techs use them during various treatments.
The CVIT Technologist is a key member of the radiology team that performs vascular and interventional procedures. The procedures are unique because they require the use of technical, radiologic, and clinical skills.
CVIT involves specialized radiographic techniques used in angiography, interventional procedures (i.e. angioplasty), and central venous access procedures.
Starting wage: $59,512
Middle-range wage: $72,694
Job after graduation from our UNMC CVIT program: 100%
Professional Organization Links
Most health care professions have professional organizations at state and national levels. These provide valuable information for prospective students as well as working professionals.
Review academic program & requirements
If you'd like to find out about our program to become a cardiovascular interventional technologist, review the
CVIT academics information
and requirements.
Explore other professions
Request more information
If you'd like more information about CVIT or our other programs, fill out this quick
form
.