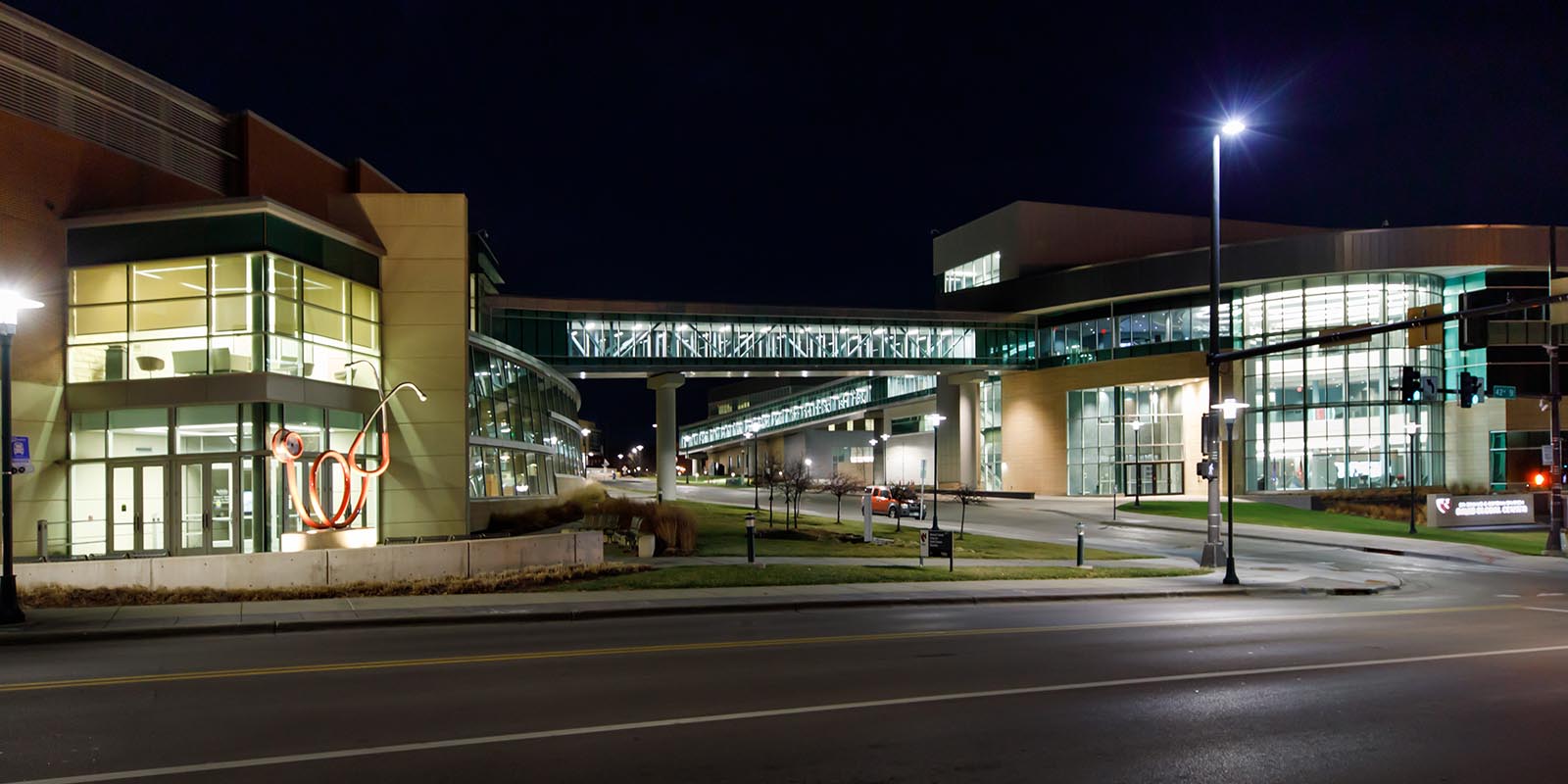 We're here to support you in creating an amazing event and that starts with ensuring you get all of your questions answered as quickly as possible. Take a peek at some of the questions we hear most often.
FAQs
How many guests can the ballroom hold for a reception?
The Event Center accommodates between 300- 350 guests for a sit down reception depending on your set-up needs. Our 72" round tables (included with the rental) will seat 10-11 guests per table. The space can be divided into smaller sections, if needed.
What is included in the rental fee and what extra costs are there?
The facility rental fee includes: set-up, tear-down, campus security, time prior to the event to set-up/decorate (scheduling permitting), parking on campus, tables, and chairs. Additional charges will apply for items such as: audio/visual equipment, a stage, dance floor, linens, catering/bar, and decorations.
May we bring in our own food and beverages?
We have several recommended preferred caterers to choose from to handle all food service needs for your event, or you are welcome to select a licensed caterer of your choice. If alcohol will be served at your event, select caterers have permission to serve alcohol on campus. Catering charges are billed separately.
Do you have preferred vendors?
You may use whatever vendors you wish for your florist, tablecloths, decorations, DJ or band, photographer, videographer, wedding cake, wedding planner, or transportation services.
How much of a deposit is required?
You must provide a 75%, non-refundable deposit of the rental fee at time of booking to secure your date on our events calendar.
How far in advance may we book an event?
Most events are booked between 6 months to 1½ years in advance. We are happy to check availability for the date you have in mind.
What about security?
The Events Center requires that security be provided through UNMC Campus Security for all public events. The security fee is included in the rental rate. The event sponsor will be responsible for the costs if additional security is necessary.
Am I responsible for any additional liability and insurance?
Yes, for public events where alcohol is being served, the event sponsor is required to provide a certificate of liability. You may contact your homeowner's insurance agent or we will provide you the name of a company that offers special events insurance at a cost estimate of about $150.
Are there any restrictions on decorations?
Other than table decorations, most of our rental clients feel that our facility needs only a minimum amount of decoration. Votive candles on tables are permitted. No decorations or signage may be taped, stapled, nailed, pinned or otherwise adhered to any wall, door or other surface in the Events Center. Glitter and confetti are not allowed. All decorations and materials should be removed immediately following the event. Decorating ideas should be discussed with the Events Center Coordinator or the caterer prior to the event.
Is parking available? Is there a charge?
We have free parking on campus on evenings and weekends in parking lots near the Campus Events Center. Valet parking is also available for an additional cost.