Audio/Visual Equipment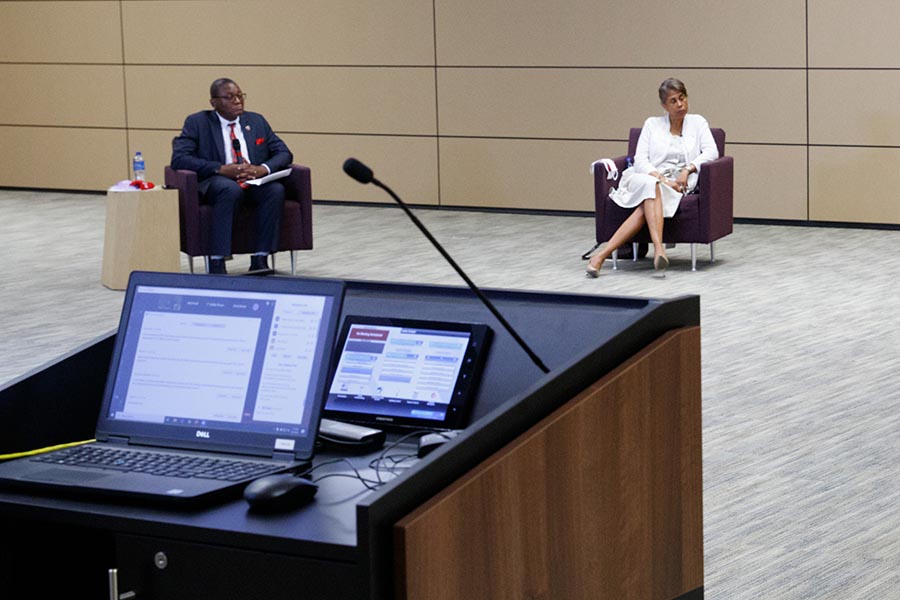 The Truhlsen Campus Events Center has your technology needs under one roof. The space is equipped with projection displays, multiple TV monitors, built-in sound system, Zoom capabilities, and more.
Please consult the Events Center Coordinator at least two weeks prior to the event if audio/visual equipment is required.
Pricing
Equipment

Fee Per Day

Description

Audio/Visual Package

$300

Ceiling mounted HD projector
16' x 20' drop down projection screen
55" flat screen TV's (3 available)
Up to 4 wireless hand-held microphones
Sleek, high tech podiums. Compatible with Windows and Mac.
2 lapel microphones
Up to 3 wired microphones (floor or table top)
Tech assistance getting started

55" flat screen TV, podium, microphone. Client provides laptop

$100

This set-up is ideal for break-out spaces in the Events Center or the Linder Reading Room (3 available).

Podium with microphone only

$75

Full-length podium with goose neck microphone

Portable sound system with podium & microphone

$125

Speakers, microphone, podium, iPod connection. Ideal for the Alumni Commons. Cannot be set-up outside.

On-site technical support at event

(2-hour minimum)

Contact Events Center Coordinator for rates

 

Virtual Services

Contact Events Center Coordinator for pricing

Zoom options and cameras are available in Truhlsen Events Center.

Zoom is not available in the Linder Reading Room or Alumni Commons.