Catering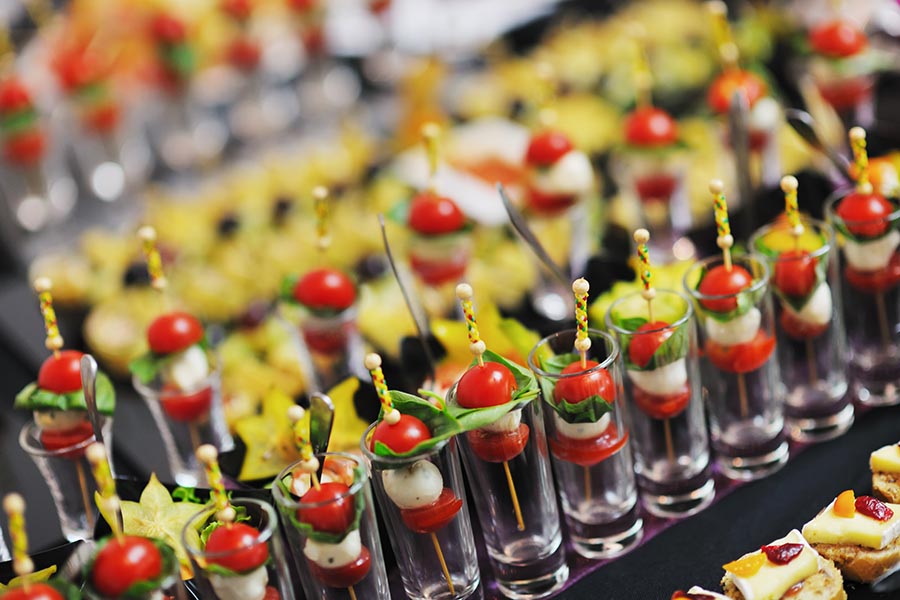 Great food and beverages can make any event more memorable and appreciated by you and your guests. So pick a caterer that fits your style and budget, or we can recommend some great ones for you.
Food & Beverage
Sodexo
Outside Caterers
Alcohol Service
Catering services can be arranged through Sodexo Catering at Nebraska Medicine, the University's primary food service provider. Visit the
 website
 for more information, including menus and pricing.
Lean on us to provide a list of some of our favorites, but as long as you secure a licensed and insured caterer that will follow our short list of house rules, you are free to use any caterer you'd like. 
Catering staff will assist in planning receptions, meals and breaks. All billings for catering services are handled by the caterer directly. Please consult with catering event planners prior to booking the event.
For wedding receptions and other social gatherings, catering staff must stay throughout the duration of the event to serve and/or monitor buffets, and must dispose of all trash immediately following the event. Caterers must be able to provide:
Serving ware- china or disposable plates
Cloth or paper napkins
Glassware or disposable cups
Warming/cooling equipment
Chafing dishes, serving utensils
Ice
At the conclusion of the event, linens, glassware, dishes and flatware should be removed from all tables and bars by the caterer and placed in the kitchen for the rental company to pick up the following business day. If the caterer does not do this, it is the responsibility of the Client.
Alcoholic beverages can be served on campus approval is given by the Vice Chancellor for Business and Finance. The Events Center Coordinator will submit the necessary form for all external events.

Request to Serve Alcohol Form
Alcoholic beverages are not to be served until after 5 pm on weekdays.
One of our preferred beverage caterers must provide all alcohol and bartending services. You are not allowed to bring your own alcohol into the venue and provide your own bartenders- even if they are licensed.
Beverage and bartender service will be discontinued thirty (30) minutes prior to the scheduled end of all events.
Alcoholic beverages are restricted to approved areas and specific areas designated on the reservation form.
Alcohol is not permitted at events hosted by student organizations.
No wine bottles allowed on tables. Wine must be served by waitstaff.
The University does not allow alcohol sales on campus unless approved by the Chancellor's office.
Security is mandatory for events with alcohol.