American Cancer Society on Campus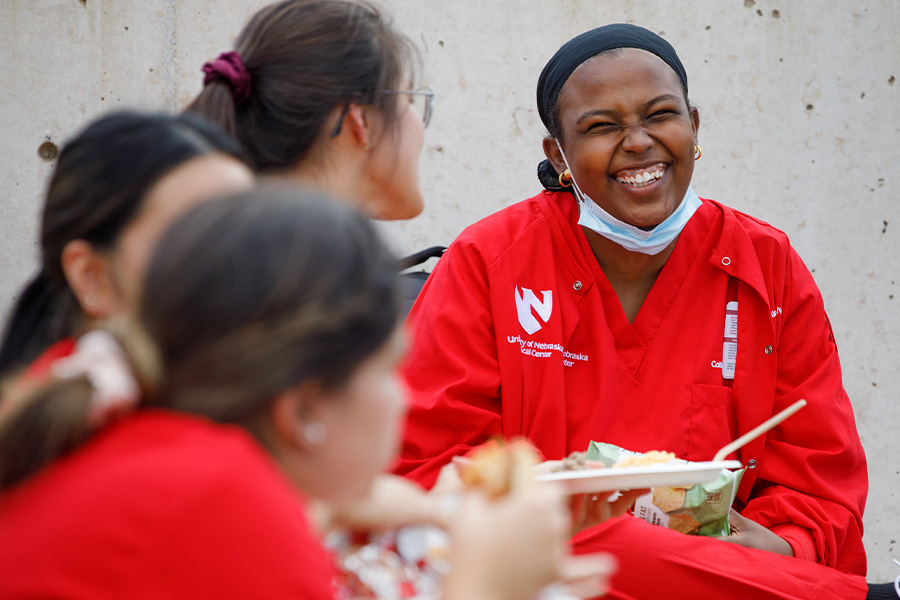 ACS on Campus at UNMC brings the fight against cancer directly to UNMC faculty, staff and students by fundraising, encouraging education, raising awareness, inspiring advocacy and celebrating survivorship. 
The group's mission is to raise cancer awareness in our community through education, advocacy and prevention strategies, and to provide patient support to cancer patients. 
Opportunities to Get Involved
Students have the opportunity to work with the various ACS programs and services to attack cancer from every angle:​
Advocating for increased cancer research funding at Washington D.C. with ACS Cancer Action Network (CAN)​.
Creating healthy activity plans for local elementary school​s.
Calling on schools to ban tobacco and vape on campus​es.
Fundraising for Relay For Life or Making Strides Against Breast Cancer​.
To learn more or find out how you can participate, please contact us.