Outcomes & Impact
Our aim is to address health professional shortages and increasing the diversity of the workforce.
The UNMC High School Alliance poses a unique opportunity to increase teenagers' interest in health careers, particularly for disadvantaged students. This will ultimately lead to a more diverse health professions workforce and improve overall health outcomes.


Leaving a lasting impact on UNMC and Nebraska
97% of alumni have gone on to attend college.
70% plan to pursue or have pursued a health-related STEM career.
75% of alumni remain in Nebraska for college.
74% of those students attend the University of Nebraska system (Omaha, Lincoln or Kearney).
30+ alumni have completed or are in the process of completing their degrees in the UNMC Colleges of Medicine, Nursing or Pharmacy.
Our students bring diverse background with 35-40% of participants qualifying for free or reduced lunch.
7 of 10 of program participants are female, despite women being underrepresented in STEM careers.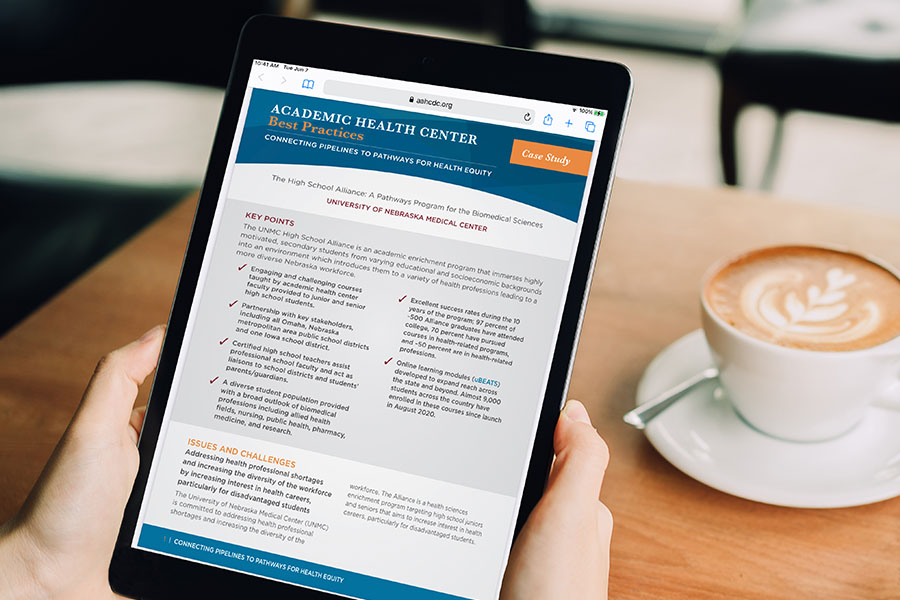 Read the Association of Academic Health Centers case study on the UNMC High School Alliance for more information about our journey to success.
Journal publications
The High School Alliance continues to analyze our impact in health science education for high school students. One noteworthy publication is "Teaching High School Students About Pathology: Development of a Secondary School-Focused Enrichment Course in Pathology and Physiology," published in the American Journal of Clinical Pathology.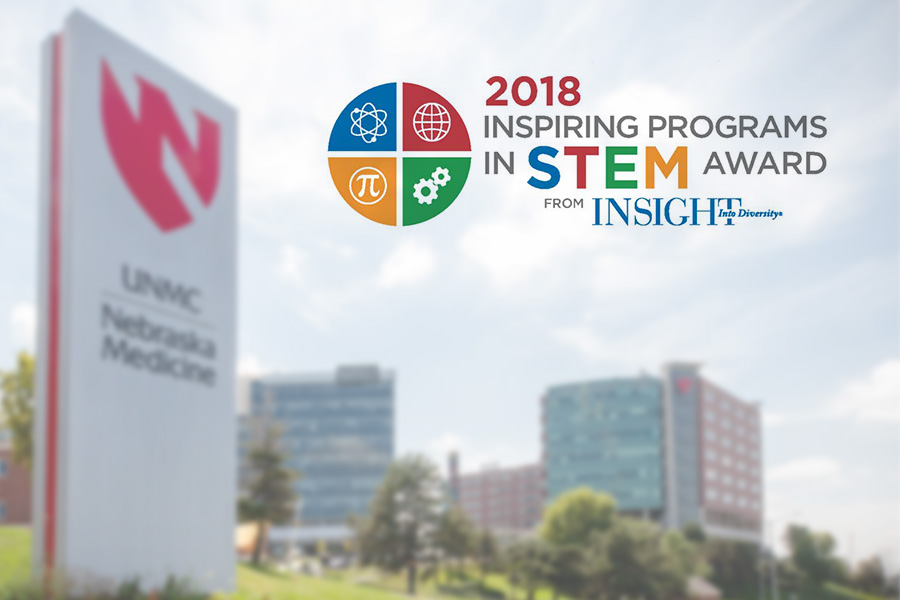 In 2018, we received the Inspiring Programs in STEM Award from INSIGHT Into Diversity magazine, the largest and oldest diversity and inclusion publication in higher education.