Doctor of Medical Science Program
Completely online degree program for credentialed PAs who wish to enhance or advance their practice.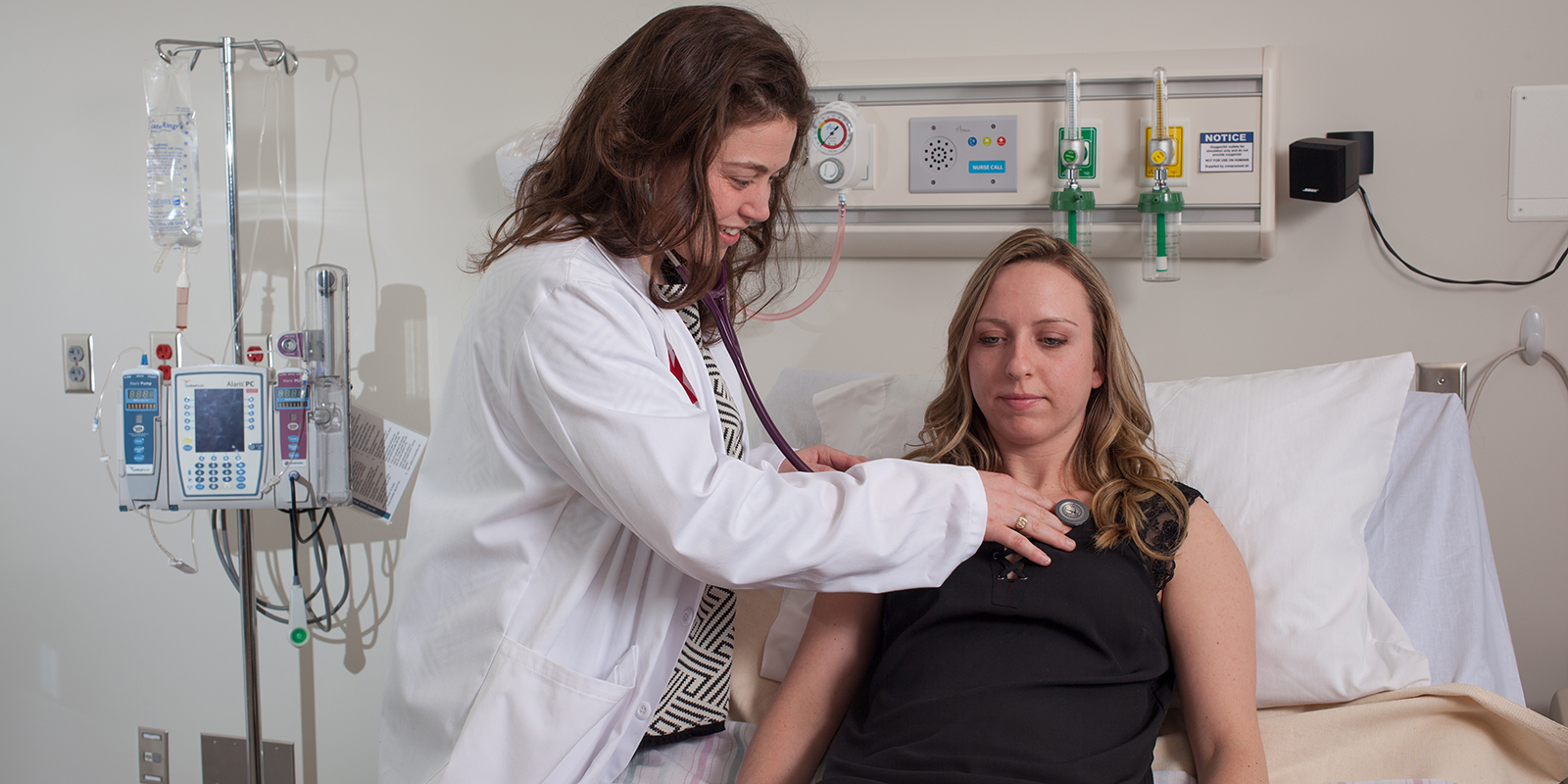 Why pursue a Doctor of Medical Science Degree?
The online Doctor of Medical Science Degree Program offers credentialed PAs, who wish to retain their primary role in health care delivery, the opportunity to gain additional knowledge and competencies to advance their practice, through an applied doctoral degree course of study. It is designed to enhance a practicing PA's career options within the field as well as to expand their level of clinical practice.
Why pursue a DMSc at UNMC?
Completely Online
The fully online 40-credit hour curriculum may be completed on a full-time or part-time basis and includes didactic courses and clinical experiences. You are allowed up to five years to complete the program; however, it is possible to complete in only four semesters as a full-time student or seven semesters as a part-time student.
In Your Home Community
We use a variety of distance learning technologies for the 24-credit hours of didactic coursework, while the 16-credit hours of clinical coursework are completed in your home community under the guidance of UNMC faculty and an onsite clinical preceptor.
Course Load
Full-time or Part-time
Duration
4 semesters up to 5 years
Start Date
Fall (Aug-Dec)
To review the full curriculum as well as sample plans of study, see Curriculum.
Deadlines
Admit Terms: Fall (Aug-Dec)
Application opens: Jan 15, 2024
U.S. Application Deadline: Jun 1, 2024
Contact Us
For more information, please contact:

University of Nebraska Medical Center
College of Allied Health Professions
Enrollment Management & Student Affairs
984035 Nebraska Medical Center
Omaha, NE 68198-4035

402-559-6673 or Toll Free: 800-626-8431 ext. 96673
cahpadmissions@unmc.edu 
Accreditation
The Doctor of Medical Science degree program is a post professional education program that provides the practicing PA with additional knowledge and skills beyond the entry-to-practice physician assistant program. The program utilizes distance learning as its method and requires no physical presence or resident time on the UNMC campus. As such, it is neither a residency program nor an entry-level program, and therefore is not accredited by, nor being considered for accreditation by the Accreditation Review Commission on Education for the Physician Assistant, which does not currently consider advancement programs under their purview.

The Program is an integral part of the University of Nebraska Medical Center's educational programs, which are accredited by the Higher Learning Commission of the North Central Association of Colleges and Schools, a regional institutional accrediting agency.

To contact the Higher Learning Commission, please use the contact information below:

Higher Learning Commission
230 South LaSalle Street, Suite 7-500
Chicago, IL 60604-1413
Telephone: 312.263.0456
Toll Free: 800.621.7440
Fax: 312.263.7462
Email: info@hlcommission.org