Professionalism Ceremony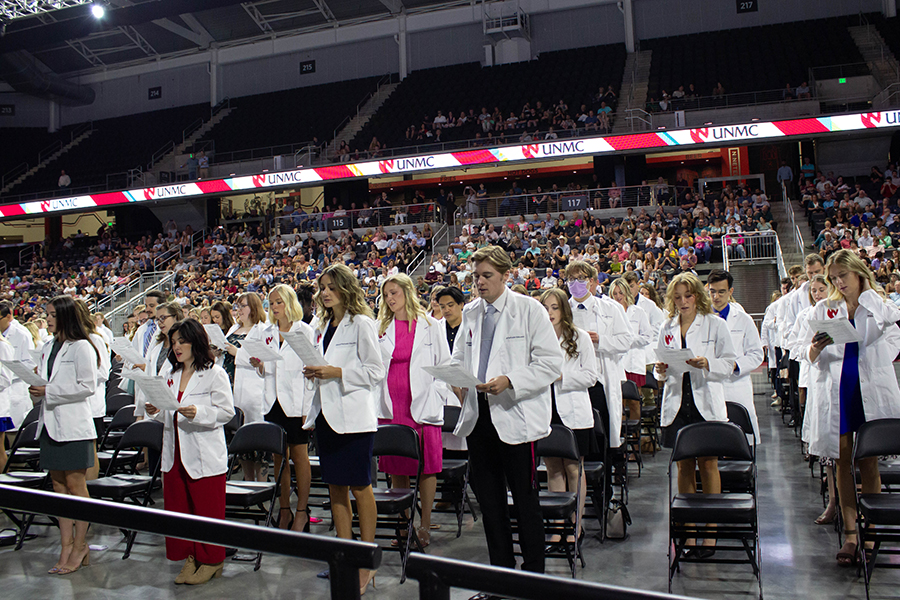 Students recite the Oath of an Allied Health Professional at the 2023 Professionalism Ceremony at Baxter Arena.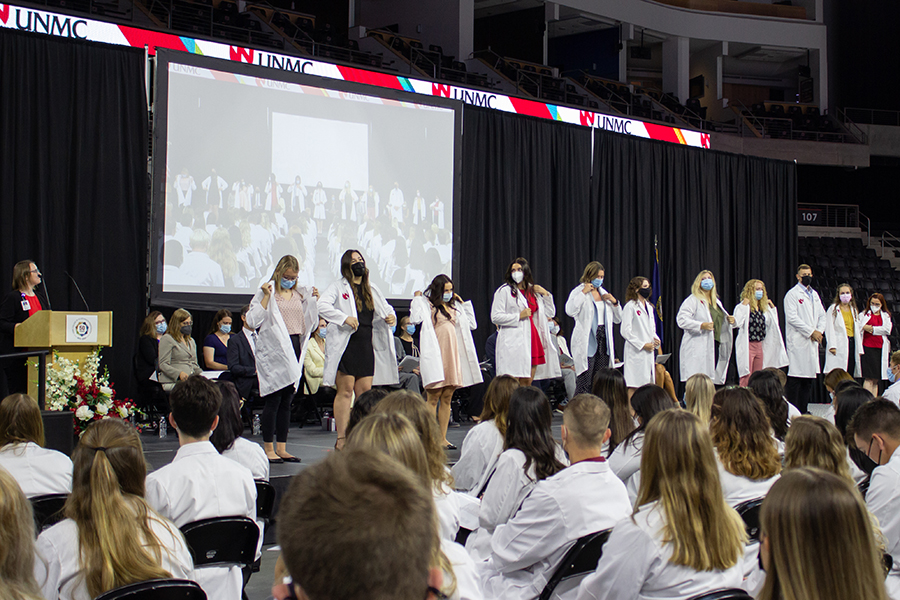 Students don white coats at the 2022 ceremony.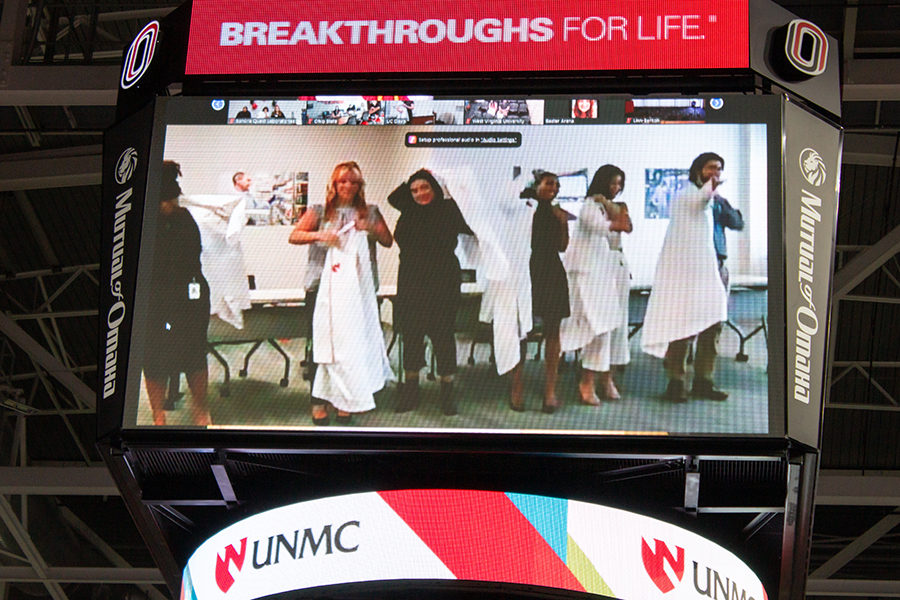 Students at a distant site don their white coats.
The 2024 Professionalism Ceremony will be held in August. Details are TBD.
Photos from the 2023 Professionalism Ceremony are on Flickr.
PDF Program

The Professionalism Ceremony is a rite of passage for students in the College of Allied Health Professions to begin their professional program or clinical encounters with patients. The ceremony focuses on professionalism, encompassing the concepts of ethical behavior, compassionate care, and service to others.

CAHP students who are located full time at a satellite site outside of Nebraska will be able to connect to the ceremony via Zoom from their assigned satellite site.

The event will be streamed and recorded for those who could not attend.
Tentative times are subject to change:
Students should arrive by 1:15p to begin check-in. Check-in concludes at 1:30pm. The ceremony will begin promptly at 2:00pm. (All times noted are in central time.)
Professional dress is expected.
Resources
Find a hotel for visitors or follow us on social media.