Basic Life Support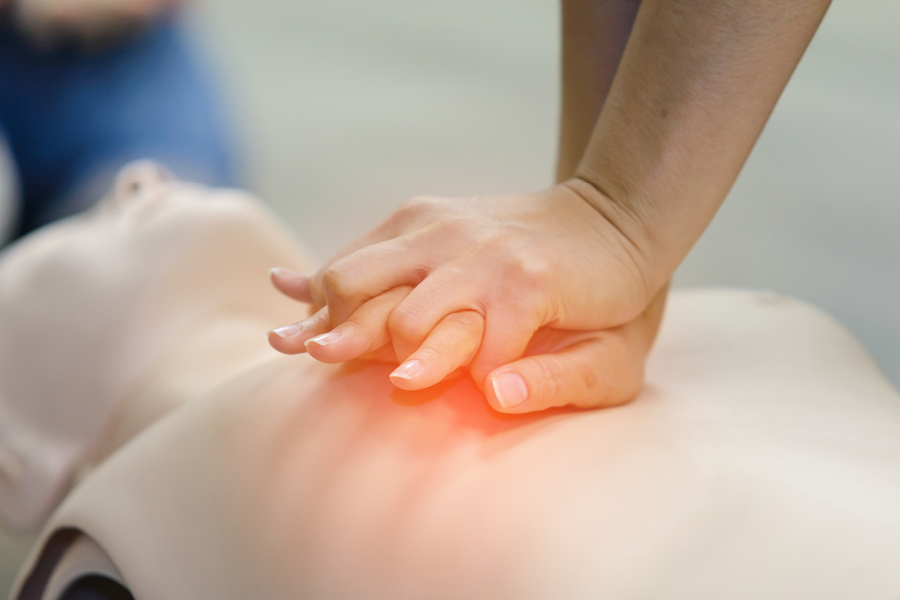 BLS is a nationally recognized program designed by the American Heart Association for health care professionals to:
Recognize different life-threatening emergencies;
Provide cardiopulmonary resuscitation;
Use an automated external defibrillator; and
Relieve choking in a safe, timely, and effective manner.
This course is intended for certified and non-certified, licensed or non-licensed health care professionals such as physicians, nurses, paramedics, emergency medical technicians, respiratory therapists, physical and occupational therapists, physician assistants, residents or fellows, medical or nursing students in training, aides, medical or nursing assistants, police officers, and other allied health personnel.
The material will be covered in small group lectures, demonstrations, evaluation of case-based scenarios, and practice.
Manual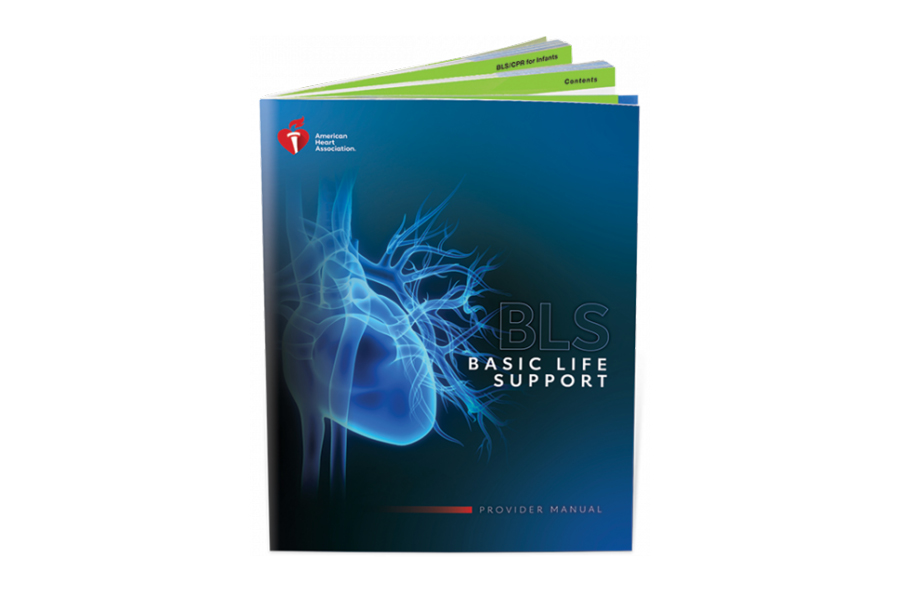 AHA® BLS Provider Manual
(Product #20-1102)
Registration Information
Fees
Registration Confirmation
Cancel/Transfer/Refund Policy
Course Registration Fee: $90
Manual Rental: $5
Manual Purchase: $25 
Early Registration Special
Register 14 days prior to the course and receive $15 off your registration fee.
If you register online, you will receive an email confirmation immediately after completing your registration.
If you register via telephone, fax, or mail, you will receive your confirmation once the payment has been processed.
If you do not receive your registration confirmation, please call 402-559-5929 or email emstrauma@unmc.edu.
All cancellation and transfer requests must be made in writing and sent via email to emstrauma@unmc.edu.
There is a $15 processing fee for all cancel/transfer requests made 15 days or more prior to the class start date.
If you cancel/transfer 14 days or less prior to the class start date, we will refund 50% of your registration fee in the same form of payment the registration was received. If you rented a course manual, we will process your refund if the manual is returned within 14 days of receipt of cancellation. After 14 days, no refund will be issued.
If you cancel/transfer less than 24 hours of your scheduled class, no refund will be issued.
Prior to Your Scheduled Class
You must review the AHA® BLS Provider Manual.
If you are renting or purchasing the manual, please pick it up from the EMS/Trauma Office on the second floor of UNMC Annex 14 Building at 4460 Farnam Street, Omaha, NE.

Take the elevator to 2R.

Pick-up is available Monday through Friday from 8 am to 2 pm.

If you live and work outside of the Omaha Metro, please email emstrauma@unmc.edu to make arrangements to get your manual.

Or, if you prefer, you can purchase an e-manual from https://shopcpr.heart.org/


You may rent or purchase the manual prior to the day of the course. No manual rental will be allowed on the day of the course.

Participants who come to the course without a manual will be required to purchase one.
On the Day of Your Class
You must show a valid government- or school-issued photo ID to check in to class.
The temperature in the classroom may vary throughout the day. Please come in loose and comfortable layers of clothing.
You will be practicing skills that will require you to work on your hands and knees. You will be bending, standing, and lifting throughout the course. If you have any physical condition that will prevent you from engaging in these activities, please do not hesitate to inform the instructor(s) as he/she may be able to adjust the equipment to address your needs.
Questions?
Debbie Von Seggern-Johnson, NRP, EMSI
EMS & Trauma Program Coordinator
UNMC Center for Continuing Education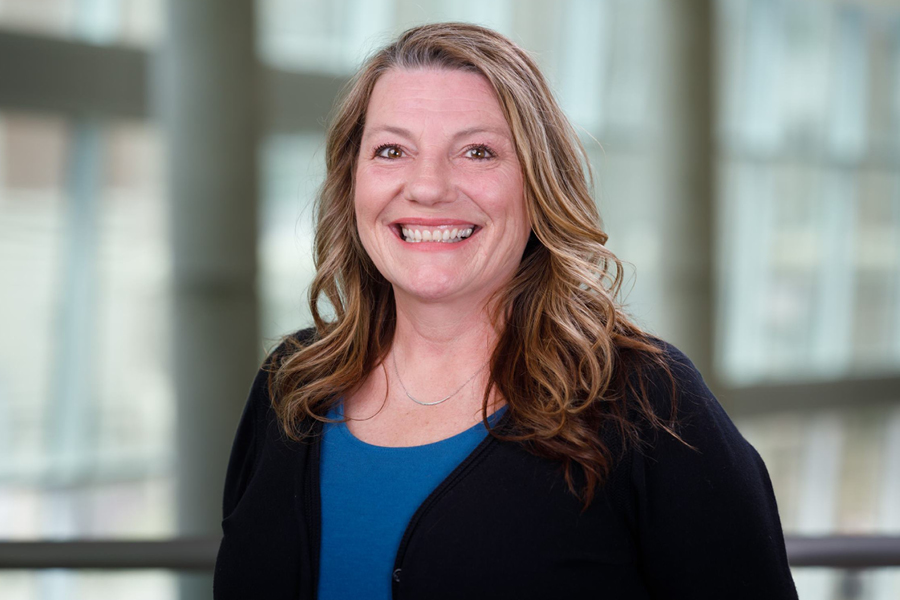 Customized Training
Too busy to attend a classroom course? Or can't find an in-person class that will work with your busy schedule? We can help! Learn more
Do you need individualized or customized group training? We can do it for you! We accept requests for special individual or group classes. We have instructors all over the state who can provide training at your location. Send us an email.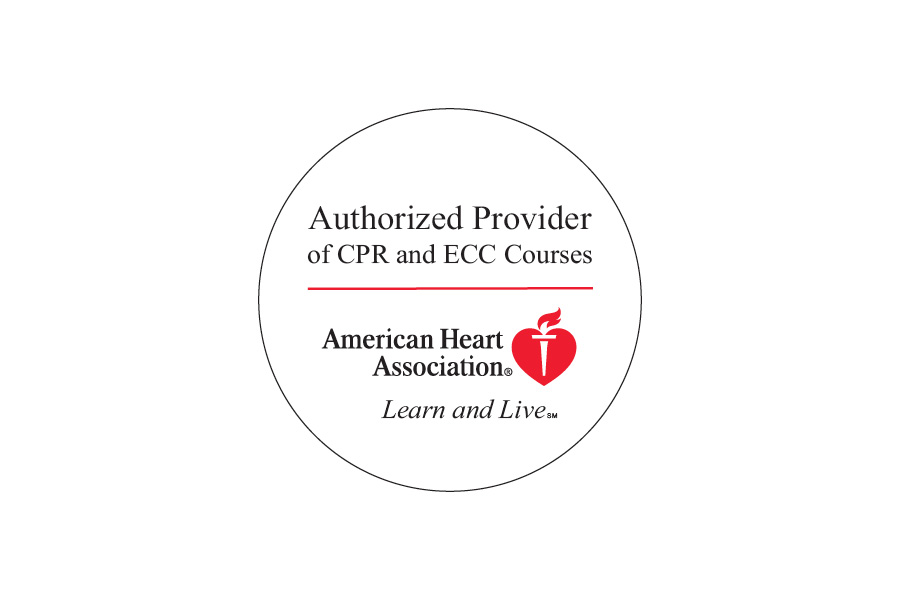 The American Heart Association strongly promotes knowledge and proficiency in all AHA courses and has developed instructional materials for this purpose. Use of these materials in an educational course does not represent course sponsorship by the AHA. Any fees for such a course, except for a portion of fees needed for AHA course materials, do not represent income to AHA.