Member Biographical Information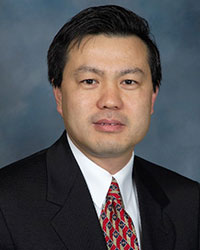 Kai Fu, MD, PhD is a physician scientist.  Dr. Fu's research interests focus on understanding the molecular mechanisms in lymphomagenesis and identification of novel targets for improved therapy for malignant lymphomas. Dr. Fu is actively involved in several large gene expression profiling studies in the NCI-sponsored Leukemia Lymphoma Molecular Profiling Project consortium, directly related to management and utilization of large number of clinical cases from Nebraska Lymphoma Study Group (NLSG) Registry. 
As co-director of the James O. Armitage Center for Hematological Malignancies Research, Dr. Fu oversees activities of NLSG registry in reviewing and coordinate requests for utilization of the NLSG services and specimens and ensure institutional and human subjects polices are adhered to within the NLSG Registry.  Dr. Fu is also the director for the Sino-American Lymphoma Center at Hainan Medical College in Haikou, China.  He is also the director for the Office of International Relations & Patient Referrals with the Fred & Pamela Buffett Cancer Center, UNMC.
Kai Fu, MD, PhD
Project Interest
My research involves several aspects of hematopathology, with strong emphasis on understanding the pathogenesis of aggressive B-cell lymphomas and developing target therapy based on their genetic alterations.
Publications
Research Nebraska
Department of Pathology and Microbiology