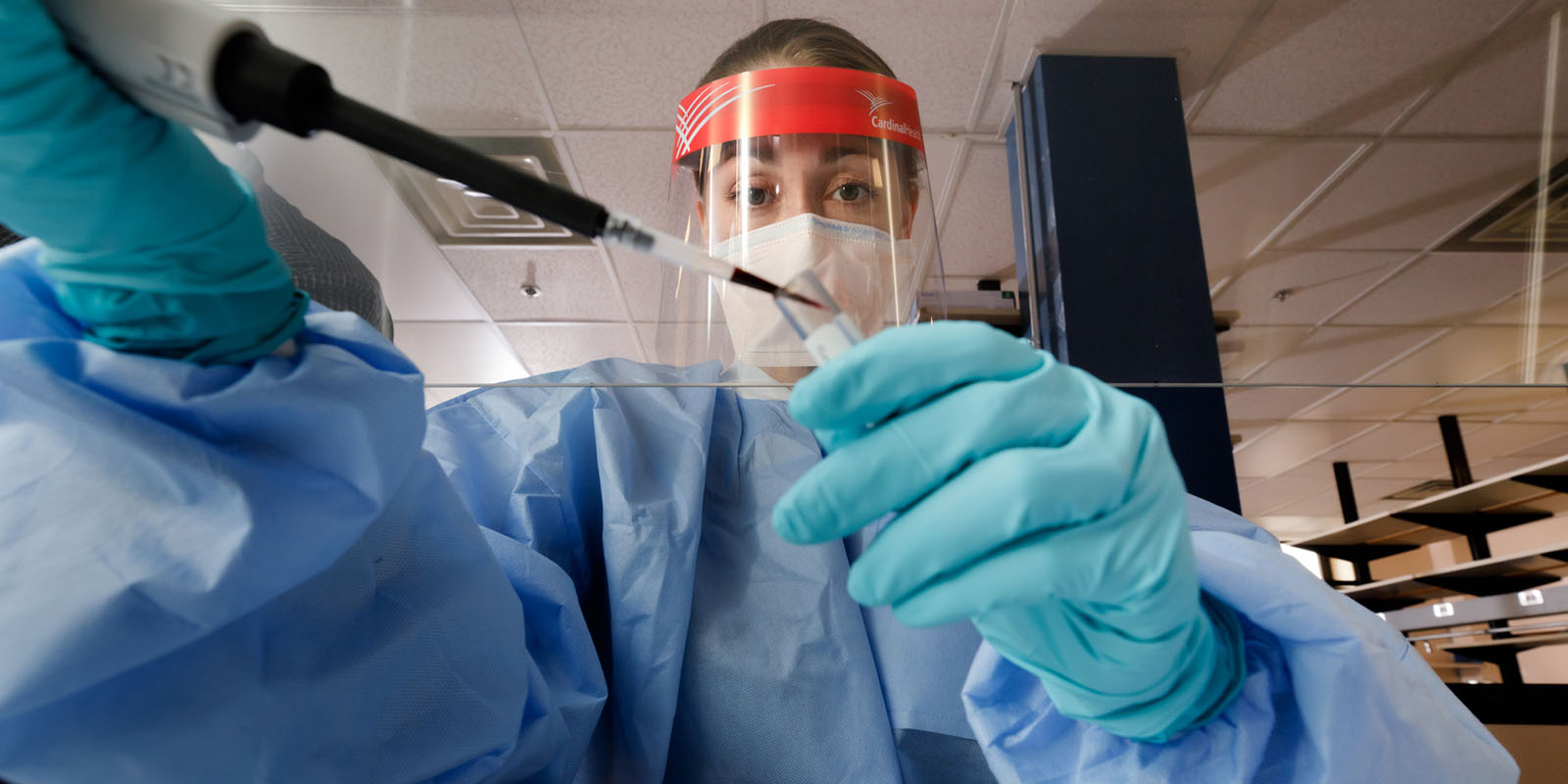 A Leader in Ground-Breaking Research
UNMC's world-class research results in breakthroughs that make life better for people throughout Nebraska – and beyond. Our researchers work with providers to speed research discoveries and bring life-changing therapies to patients.
Research by the Numbers
UNMC's researchers are solving today's critical medical questions, while inspiring the next generation of providers and researchers.
$163.9 million
in annual research grants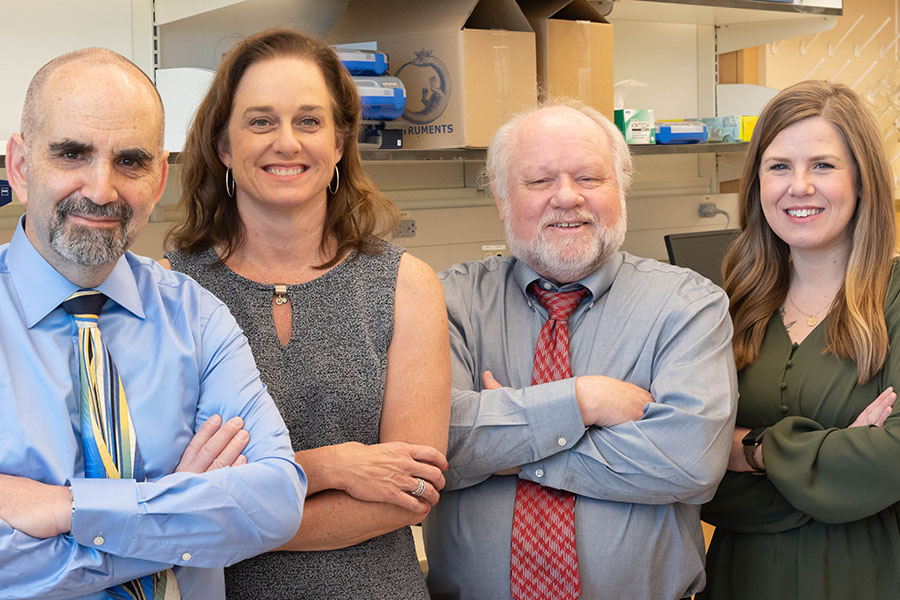 A team of UNMC researchers at UNMC took an important step towards its goal of an effective treatment for Parkinson's Disease by completing a proof-of-concept 12-month study demonstrating that a first-generation drug is well-tolerated and safe. The results were published in EBioMedicine, a leading Lancet open access journal.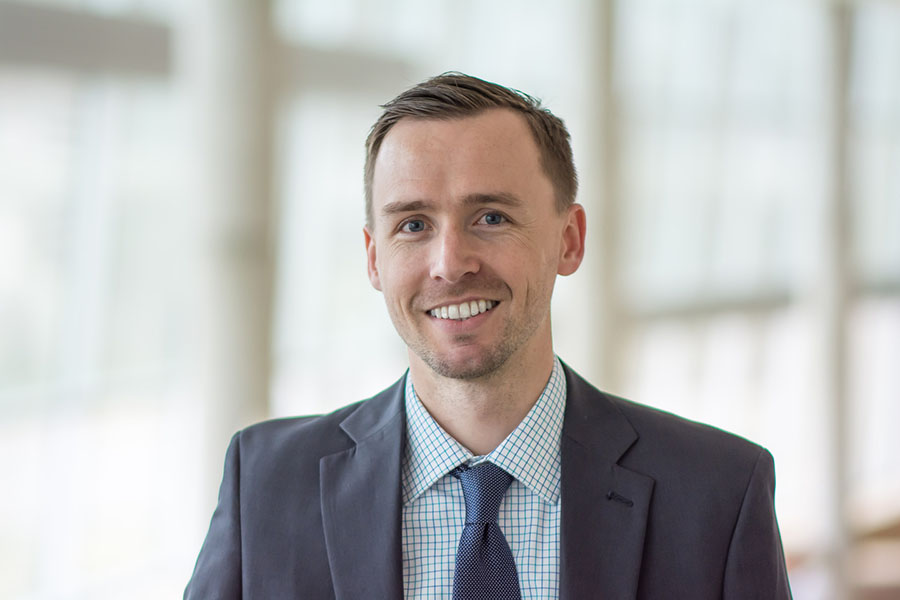 A yearlong study led by a UNMC and Veterans Affairs researcher found that rheumatoid arthritis was associated with a 25% higher risk of COVID-19 and 35% higher risk of COVID-19 hospitalization or death.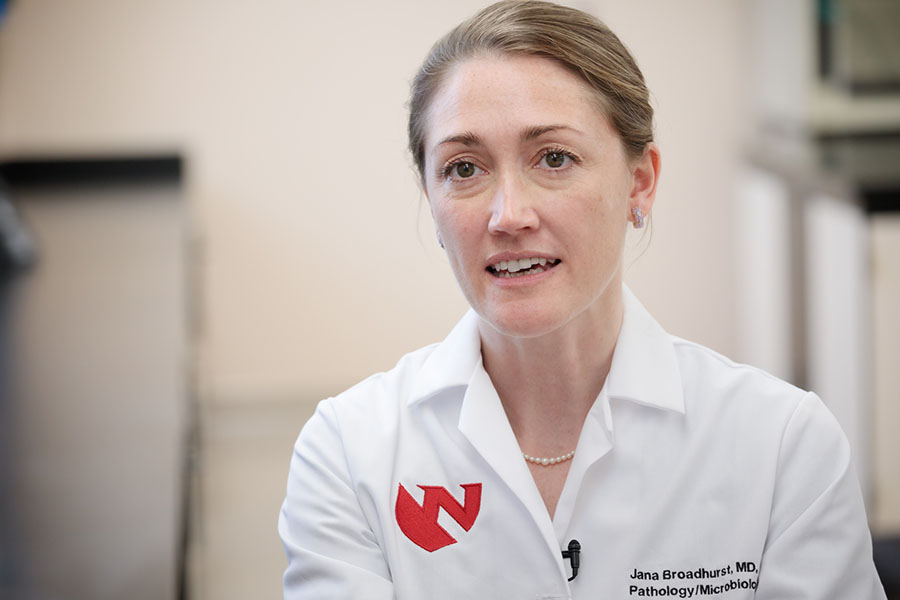 Jana Broadhurst, MD, PhD A pilot project in the Omaha Public School district detected new SARS-CoV-2 infections which wouldn't have been detected otherwise, indicating that infection and case rates in schools are much higher that what's being reported through routine self-initiated tests and reporting. This study is believed to be the first description of SARS-CoV-2 testing in K-12 schools that combines individual screening with building-level environmental monitoring.
Areas of Emphasis
A wide range of research projects are underway at UNMC today, in bench science labs, translational research centers and clinical trials.
Research Facilities
State-of-the-art facilities enable UNMC graduate and doctoral students to study and work in a technologically enhanced research environment. The Omaha campus is home to more than 740,000 square feet of dedicated research space. UNMC's core facilities offer dozens of shared technologies and services.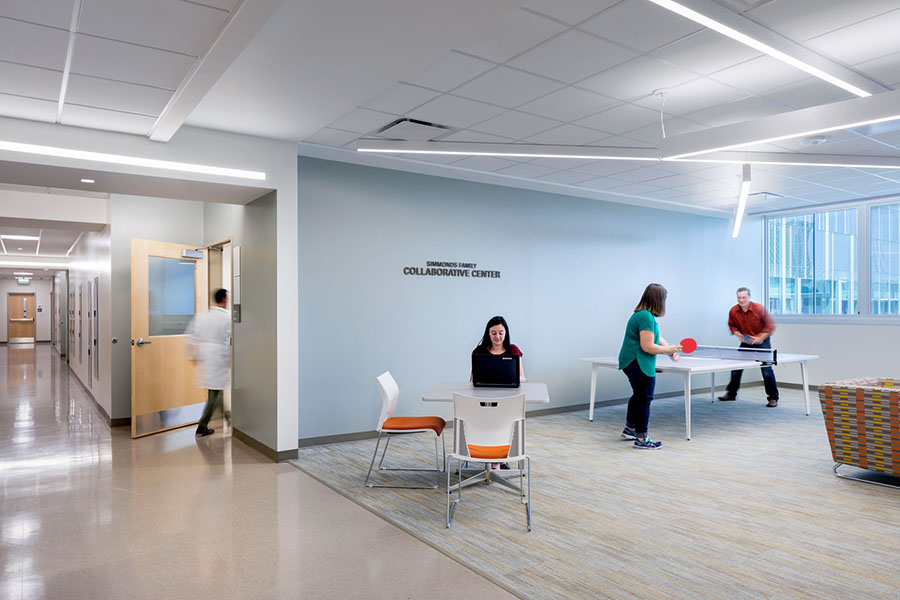 Find an Expert
UNMC researchers have diverse areas of expertise and collaborate with biomedical, engineering, informatics and life sciences investigators to advance knowledge.
Clinical trials help researchers discover new disease treatments and provide valuable information. Participants can experience several benefits from clinical trials, including gaining access to new treatment options before they are widely available.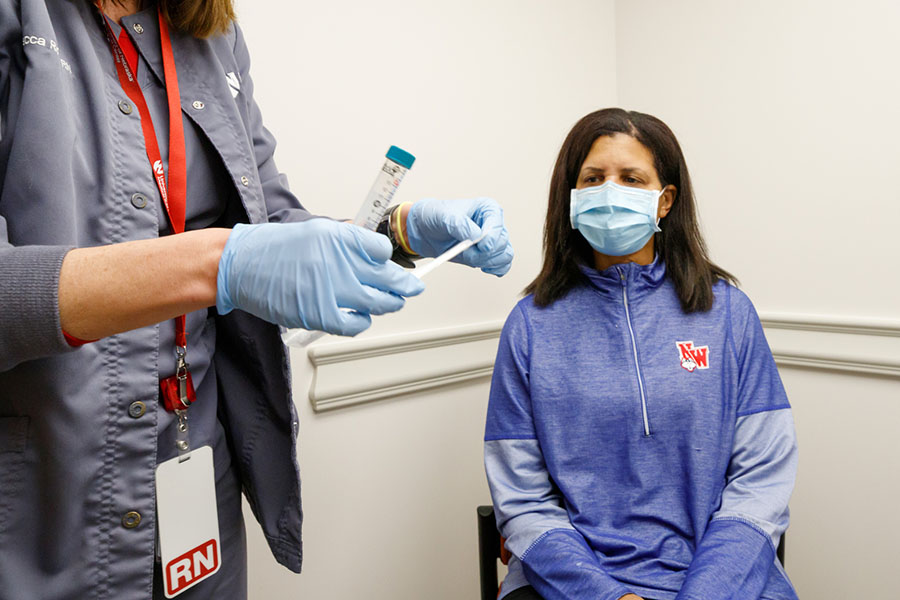 Additional Resources
UNMC offers a collaborative and highly engaged research community and access to world-class facilities.