Looking for a specialist for yourself or a loved one?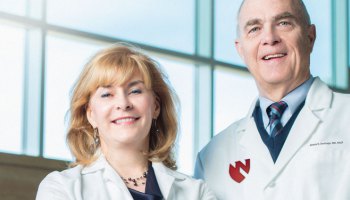 Patients who visit the Lymphoma Center at the Fred & Pamela Buffett Cancer Center will have a personalized team of healthcare providers who specialize in lymphoma diagnosis, therapy, clinical trials, translational research, transplantation, and survivorship.  Find yours today.
Find additional information by visiting Leukemia & Lymphoma Society or American Cancer Society.   

Coping with Lymphoma - Margaret's Story - Nebraska Medicine

Double Umbilical Cord Blood Transplant - Nebraska Medicine