7th Annual Lymphoma Walk
This year's Lymphoma Walk raised $56,469!  The event took place April 23 at Mahoney Sate Park in Nebraska.  This annual event raises funds for research grants and patient services.  Those who participated did so to raise awareness and support those afflicted by this disease.  For all the details visit Lymphoma Research Foundation.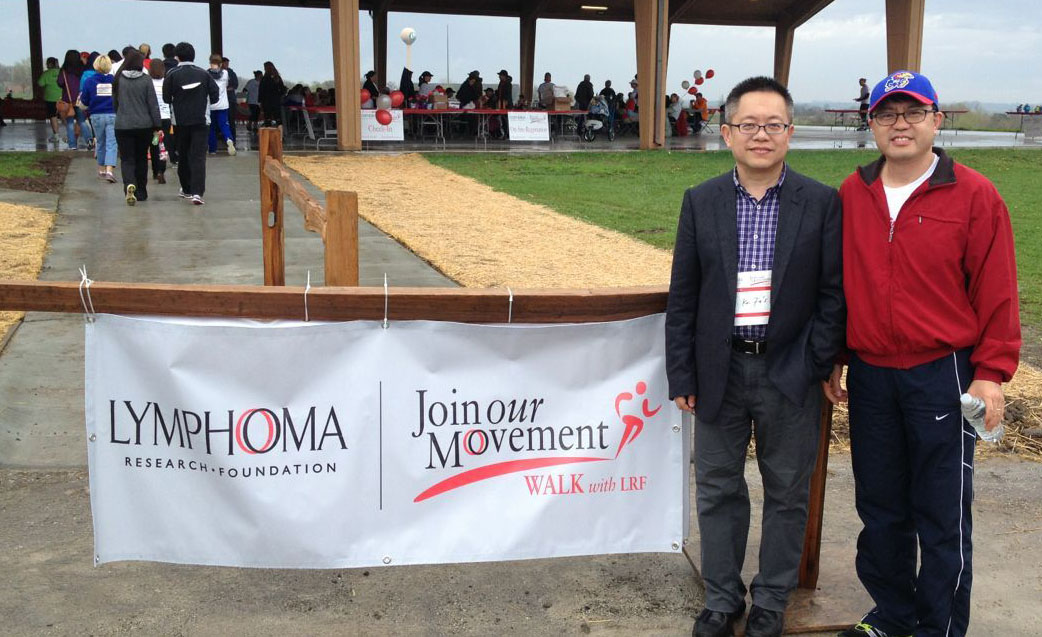 Dr. Kai Fu (right), co-director of the James O. Armitage Center for Hematological Malignancies Research and Dr. HuiLai Zhang, Director of Department of Lymphoma and Center for Lymphoma Research, Tianjin Medical University and Cancer Hospital, China.
Identical Twins Take On Lymphoma Diagnosis - Bruce's Story - Nebraska Medicine