CHRI Pediatric Research Forum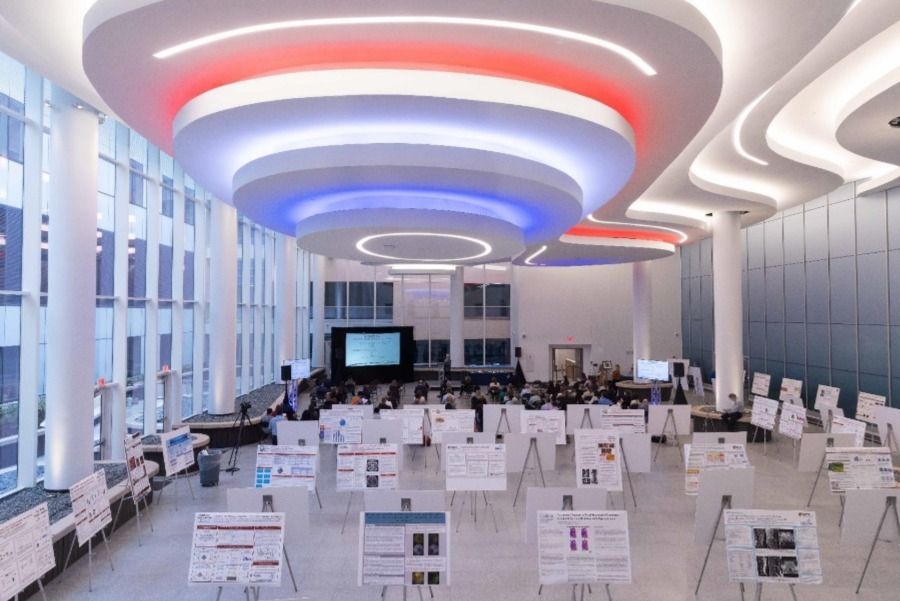 The Child Health Research Institute's annual Pediatric Research Forum is an opportunity for medical scientists and trainees to network and share their current work via abstract submissions and a poster session.
Eligible abstract submissions are judged by a review panel, and winners in each category are invited to present their research at the award ceremony. This year's forum was held May 5-6 at Children's Hospital & Medical Center.
We are currently planning our 2023 Pediatric Research Forum and look forward to welcoming you.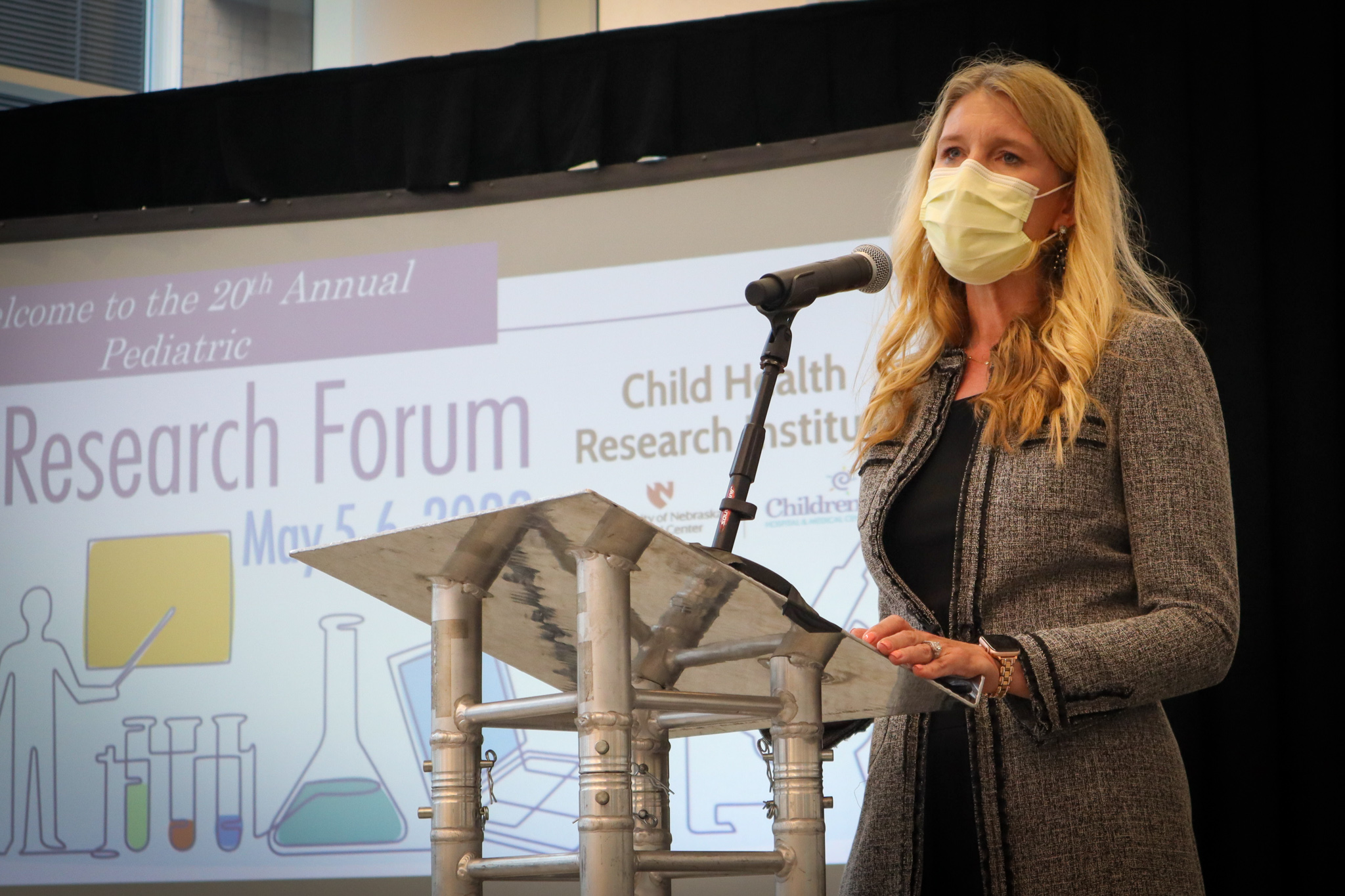 CHRI Executive Director, Dr. Ann Anderson Berry giving the welcome address at the 2022 CHRI Pediatric Research Forum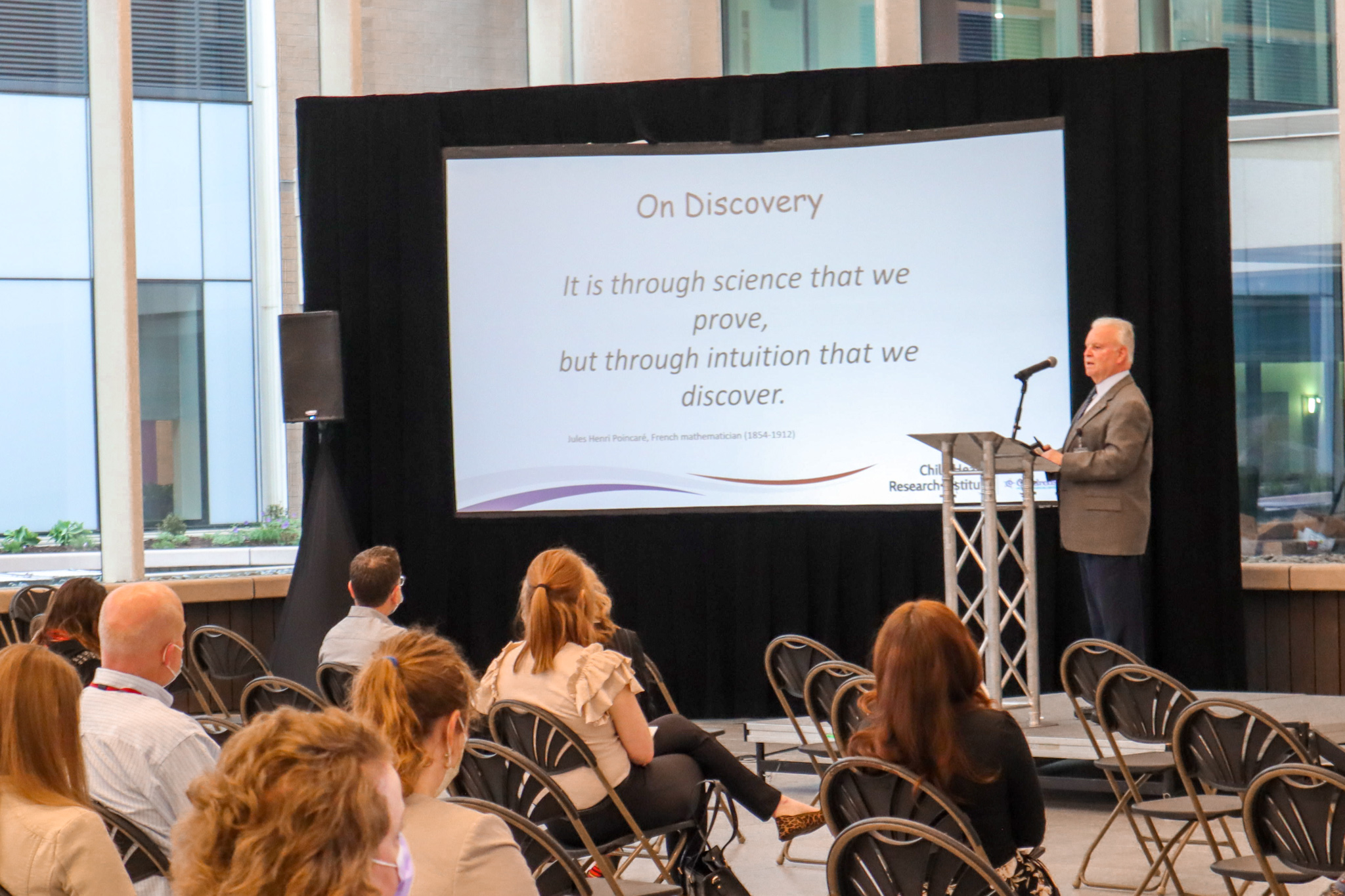 Dr. William Rizzo giving keynote address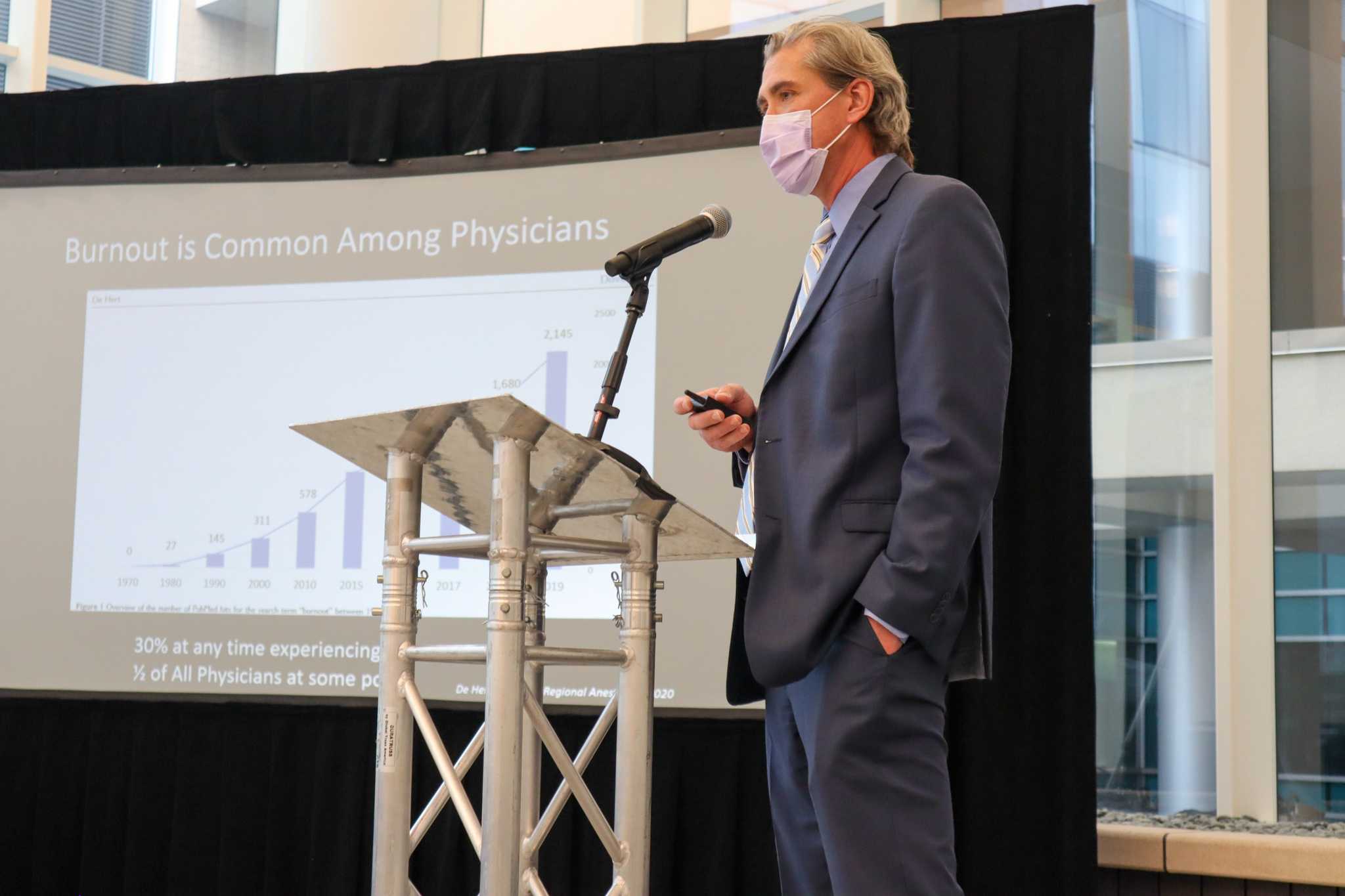 Dr. Matthew Halanski giving second keynote talk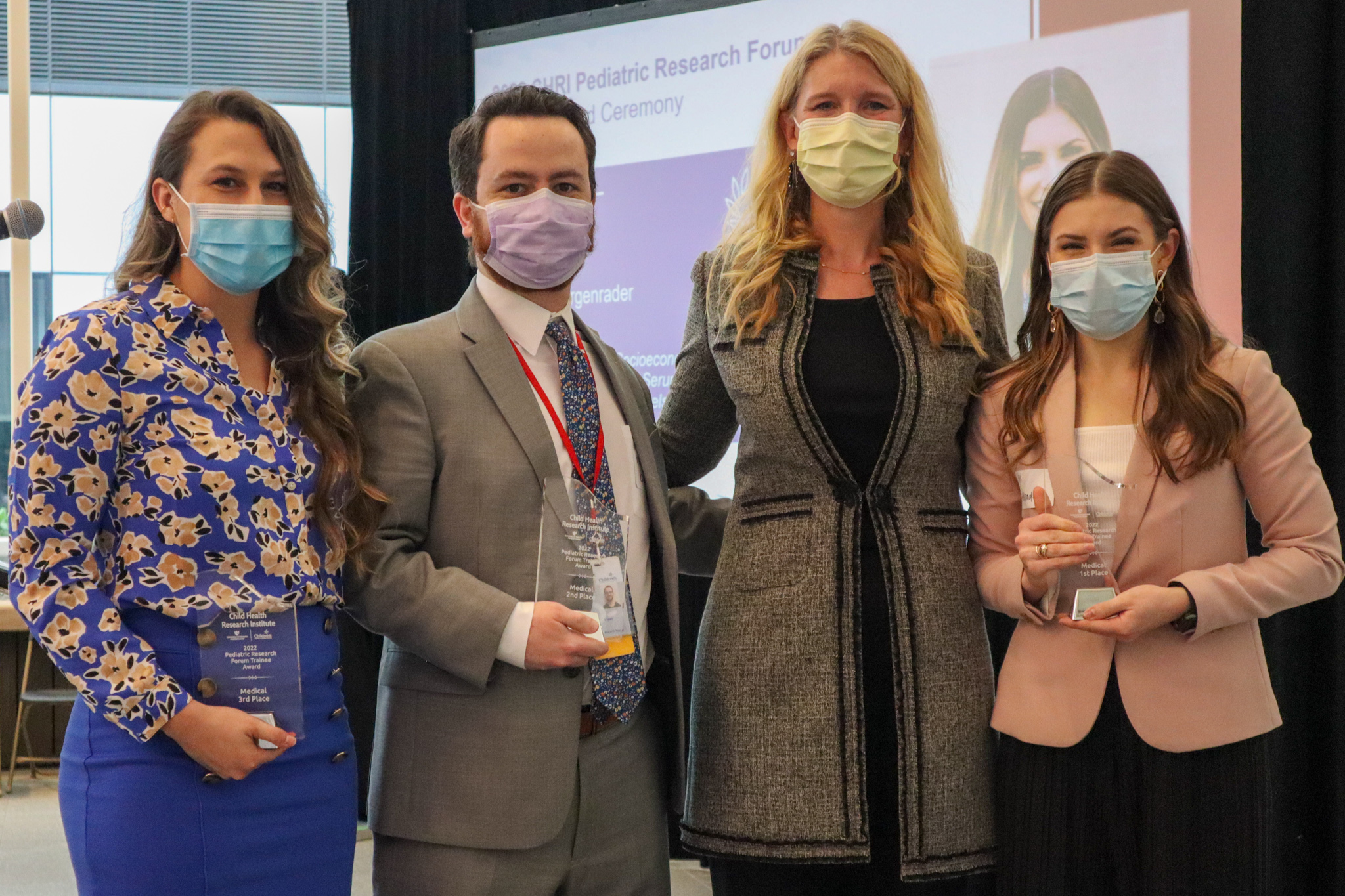 Dr. Anderson Berry with research winners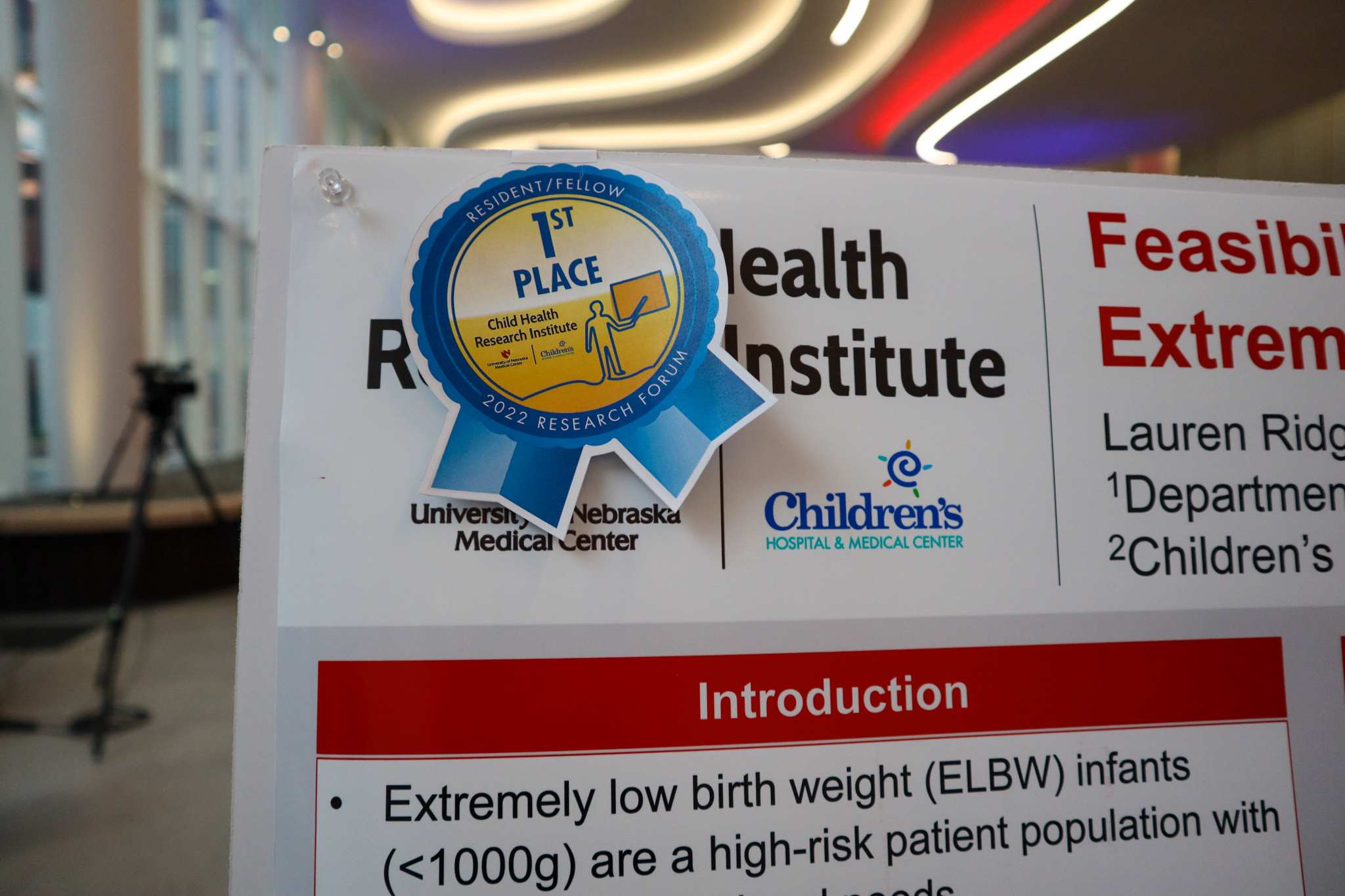 First place poster resident/fellow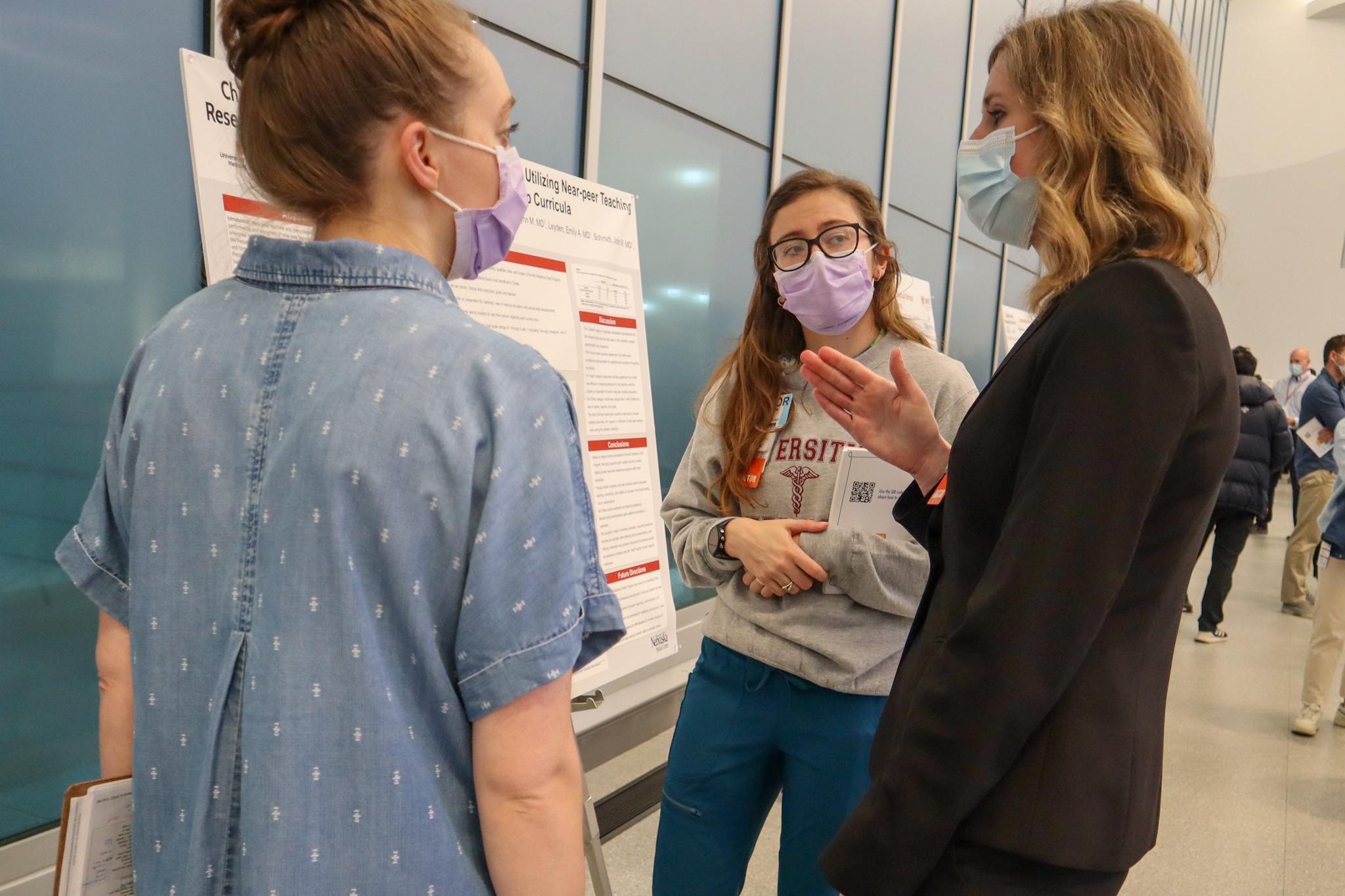 Attendees reviewing posters
Medicinal Musings
To complement the traditional scientific submissions, the 2022 CHRI Pediatric Research Forum also featured Medicinal Musings, a showcase of works of original poetry, prose (fiction/non-fiction), photography, and original art (drawing/watercolor/graphic art) from physician and medical student writers and artists that highlight the art and humanistic aspect of medicine.
While the theme of the forum is centered on child health, related or general topics of physician wellness were also highly encouraged. We are committed to seeking diversity and celebrating the varied backgrounds and identities of authors to promote inclusivity and amplify all voices and unique experiences in medicine.
The categories for submission included poetry, prose, photography, and original art. Recognition for outstanding art was recognized with awards for the top submission in each category.
Pictured right: "Hands" by Anne Cheng