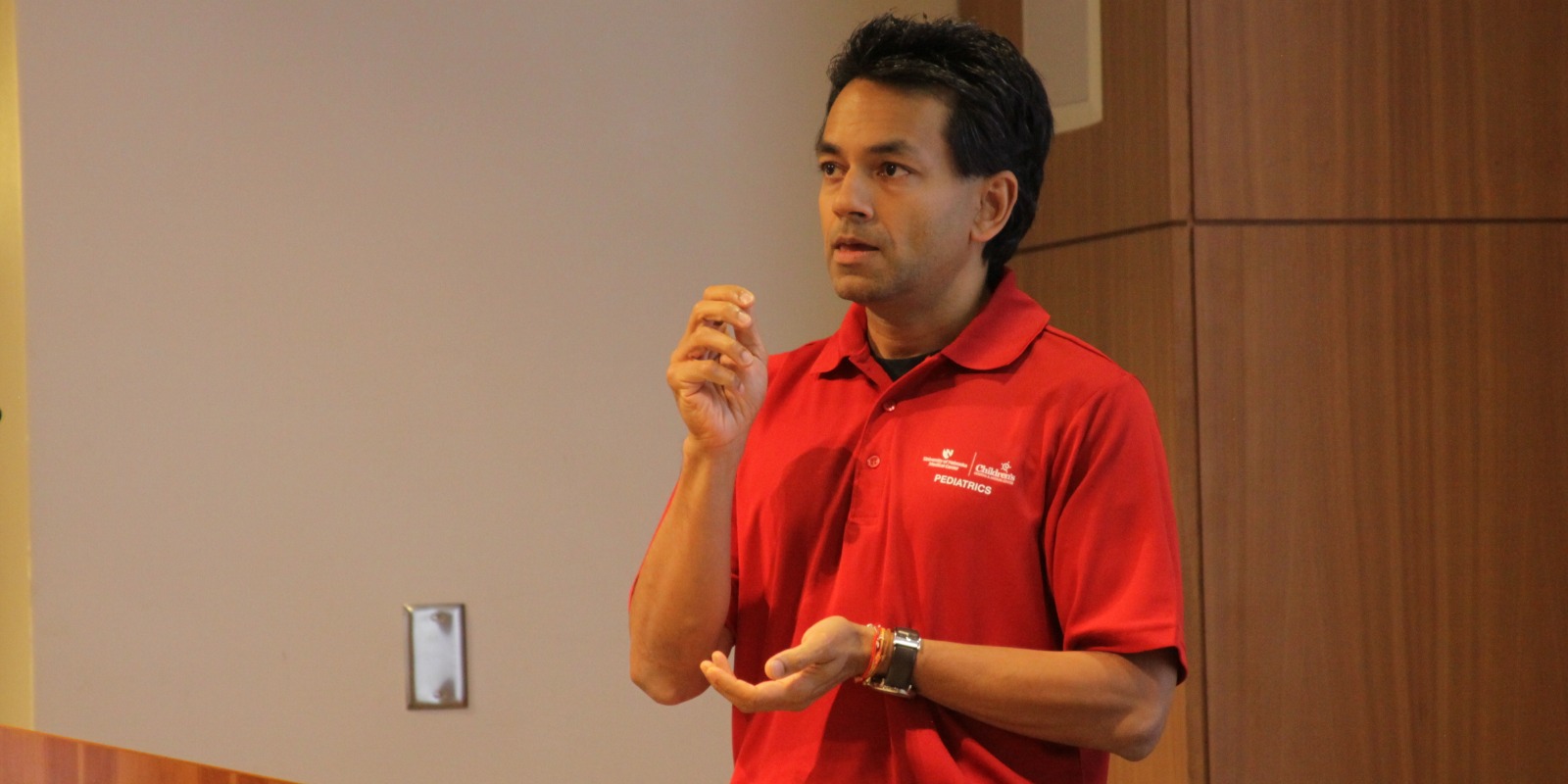 Pediatric Cancer Research Symposium
The Child Health Research Institute's Pediatric Cancer Research Group hosts the annual Pediatric Cancer Research Symposium, bringing together leaders in medicine, government, philanthropy and the community to discuss and learn about developments in pediatric cancer research.
Please reserve space on your calendars for the Pediatric Cancer Research Symposium sponsored by the CHRI Pediatric Cancer area of emphasis. This year's event take place Wednesday, August 31 from 8:00 a.m. to 4:00 p.m., with a poster session and breakfast occurring from 7:00 to 8:00 a.m., before the official start of the symposium. At this time, we are planning for a hybrid event where people will be able to attend in-person or over Zoom.
The event agenda will include presentations on noteworthy clinical studies, a renowned keynote speaker and updates from Pediatric Cancer Research Group members, as well as the Medulloblastoma Collaborative and the Hematological Malignancies Subgroup.