Genetic Counseling
Be a trailblazer in the expanding field of genetic counseling — and empower patients and providers who are navigating genetic health and precision medicines.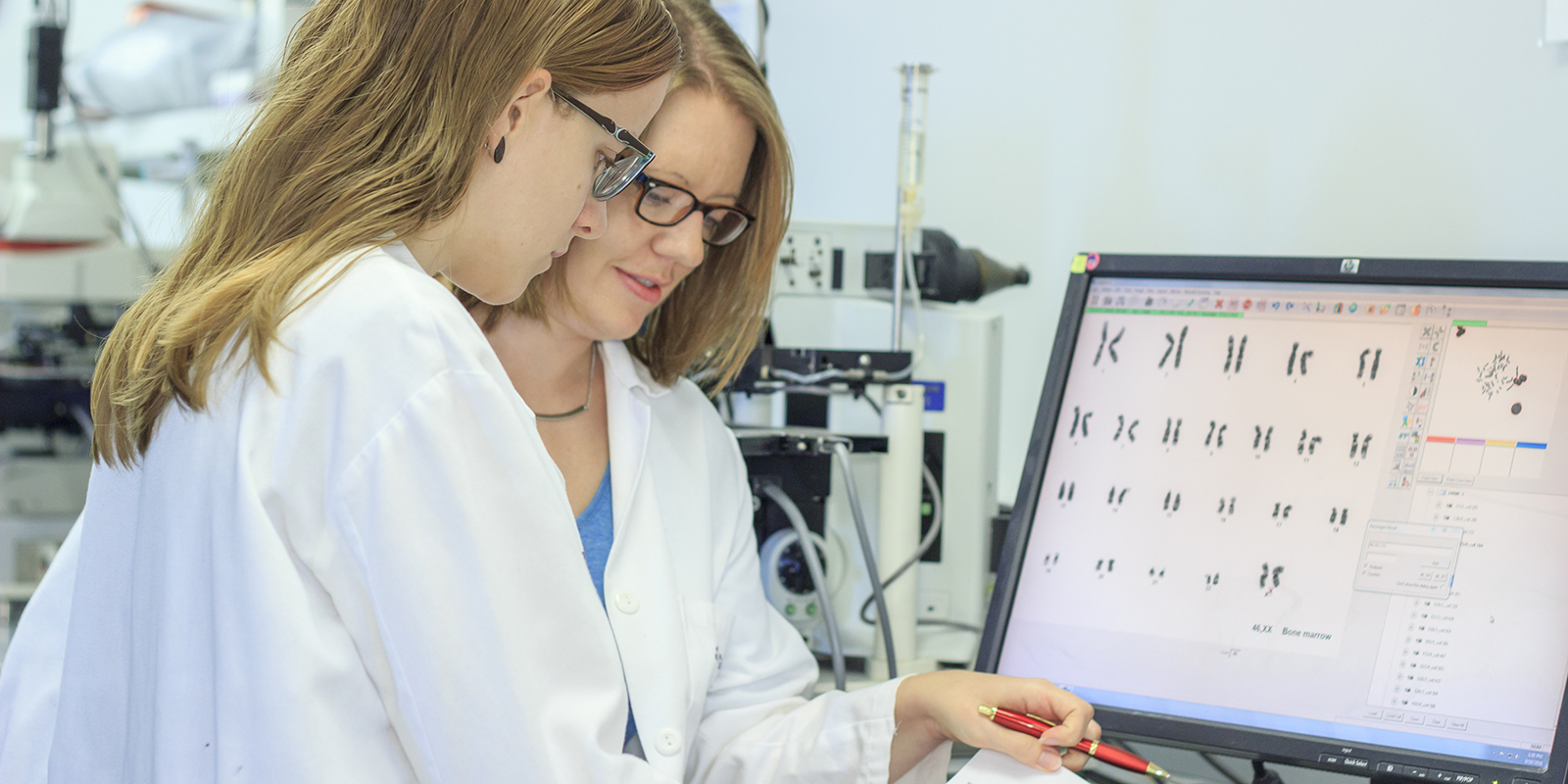 Why Study Genetic Counseling?
Genetic counselors are professionals with training in both genetics and psychosocial sciences. They are trained to educate patients seeking more information about how inherited diseases and conditions might affect them or their families. They understand the worries patients may face, offer support and promote informed choices.
Job satisfaction is high in genetic counseling. In a recent survey, almost 90% of genetic counselors reported they were satisfied or very satisfied with their job. Providers increasingly recognize that genetic testing is a key component of precision medicine. As a result, genetic counseling is becoming more integrated into the health care system.
What is a genetic counselor? 
Why Study Genetic Counseling at UNMC?
Duration
62 credit hours over 21 months (5 semesters)
Start Date
Fall semester begins in August
Your first year includes clinic observations, in-class role plays, mock family history sessions and standardized patients. In the spring semester of the first year, you complete an eight-week placement practicing one day a week in a clinic setting. Over the summer, you participate in a three-day intensive workshop ahead of a five-week placement. Your second year includes several placements lasting between four and eight weeks each. As you gain confidence and proficiency, you'll have opportunities for independent work. You will complete placements in prenatal, pediatrics, and cancer while also having the unique opportunity to gain experiences with Blue Cross Blue Shield of Nebraska, specialty clinics, and industry placements.
Overview & Degree Requirements
Diversity & Inclusion
Our program and faculty encourage vulnerability in the classroom and aim to promote inclusive teaching across the curriculum. Our students complete the implicit bias training available through the National Society of Genetic Counselors. Our Genetic Counseling and the Community class focuses on the lived experiences of individuals with genetic diagnoses and their families. This course has focused content and discussions related to disability, ableism and advocacy that builds on students' prior education.
Careers and Outcomes
Genetic counseling is a fast-growing field. The number of genetic counselors in the U.S. is expected to increase 28% by 2026 due, in part, to the advances in genetic testing over the past decade.
Job Opportunities
University medical centers
Hospitals
Private medical facilities
Diagnostic laboratories
HMOs
Non-profit organizations
Government agencies
Advocacy organizations
Public health departments
Biotechnology companies
A flexible, new classroom space is helping genetic counseling students focus and collaborate. Overhead cameras, microphones and speakers allow for specialists across the continent to videoconference with students.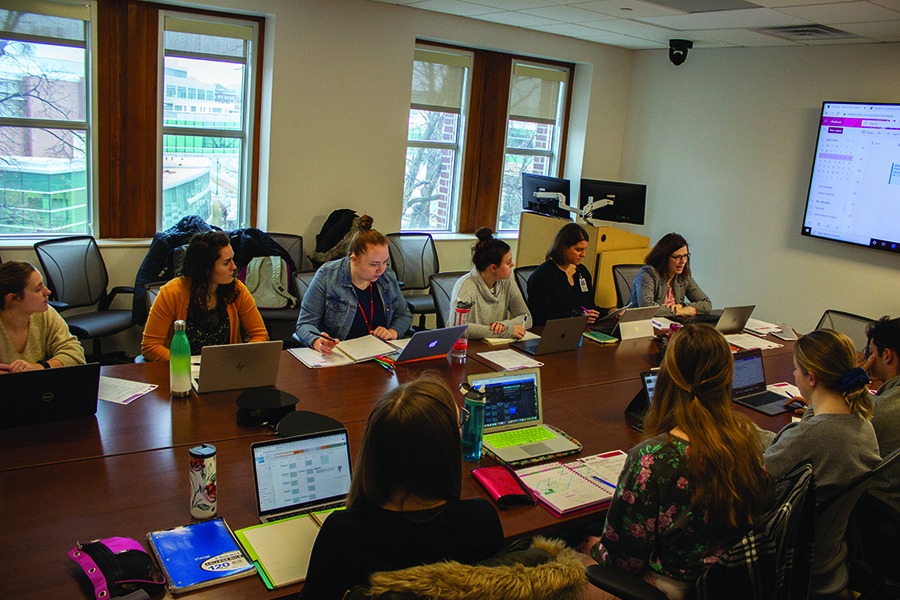 All genetic counseling programs participate in a National Matching Service (NMS), an electronic genetic counseling match. You must first register for the match with NMS before applying to participating programs, as the NMS identifier is required for the application.
On our blog, read one student's view of Genetic Counseling Match Day at UNMC,