Alumni Class Notes
News & Information for Alumni
A Special Edition of Class Notes is a digital publication which highlights the people, programs and accomplishments of the UNMC Alumni Association and publishes each year in the spring  or summer.
UNMC Connect is a print magazine which highlights the people, activities and accomplishments that make UNMC a vital player in health education, research and patient care. Published once a year by the UNMC Department of Strategic Communications, UNMC Alumni Relations and the University of Nebraska Foundation, the full-color publication is mailed to more than 45,000 people, including alumni and friends of UNMC.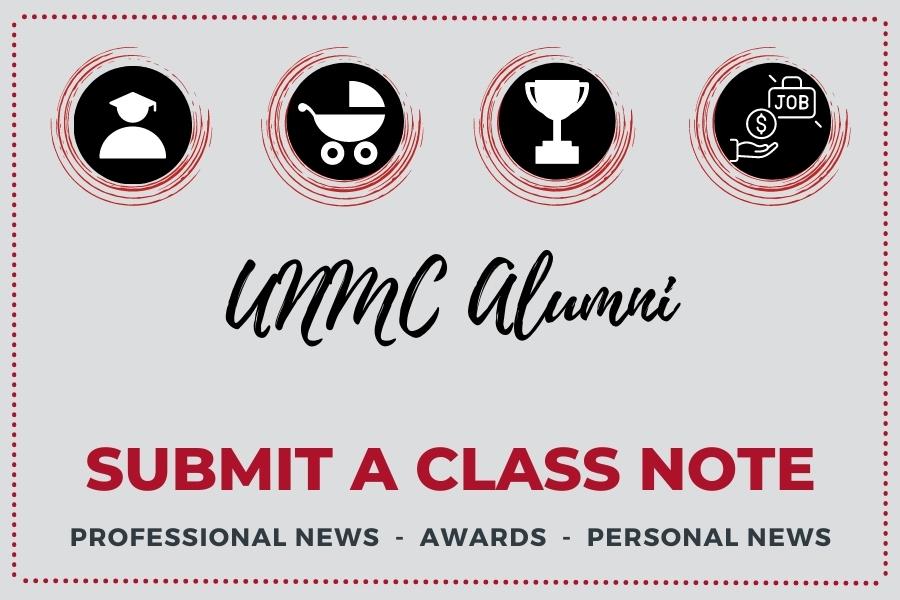 Do you have personal or professional news to share? We'd love to share your update through a class note. You can also provide us with your contact information so that you stay in the know.