Clinical Trials
As the state's only public academic medical center, UNMC and primary clinical partner Nebraska Medicine handle the toughest medical challenges, and offer patients with life-threatening diseases unique, cutting-edge treatments that aren't found anywhere else.
Paving the Way for New Medicines
Before a new drug comes on the market, it must first pass rigorous cellular, animal and, finally, human testing, or clinical trials.
Clinical trials determine how well new medical approaches work in people. Each study attempts to answer scientific questions and tries to find better ways to prevent, screen, diagnose or treat a disease. Clinical trials also may compare a new treatment to a treatment already available.
Get involved
Health care providers and patients can search the UNMC Clinical Trials Databases to find a study specific to a particular condition or disease. To learn more about UNMC research and the research process, or to participate in a clinical trial, email the Research Subject Advocate Office, or call 402-559-6941.
Cancer Trials near you
Through a first-of-its-kind program, the Fred & Pamela Buffett Cancer Center at UNMC and Nebraska Medicine is working with hospitals in Grand Island, North Platte, Scottsbluff, Kearney, Lincoln and Hastings to bring its cancer clinical trials to patients in their own communities. For questions about a cancer trial offered near you, contact (402-559-7507) or email.
Center for Clinical & Translational Research
We are dedicated to translating scientific discovery from the laboratory to the bedside and into the community. Our Center for Clinical & Translational Research serves as the primary resource for clinical and translational researchers, with a vision to lead national and global efforts to develop and deliver effective, cost-efficient and sustainable clinical and translational research that improves rural health and reduces health disparities.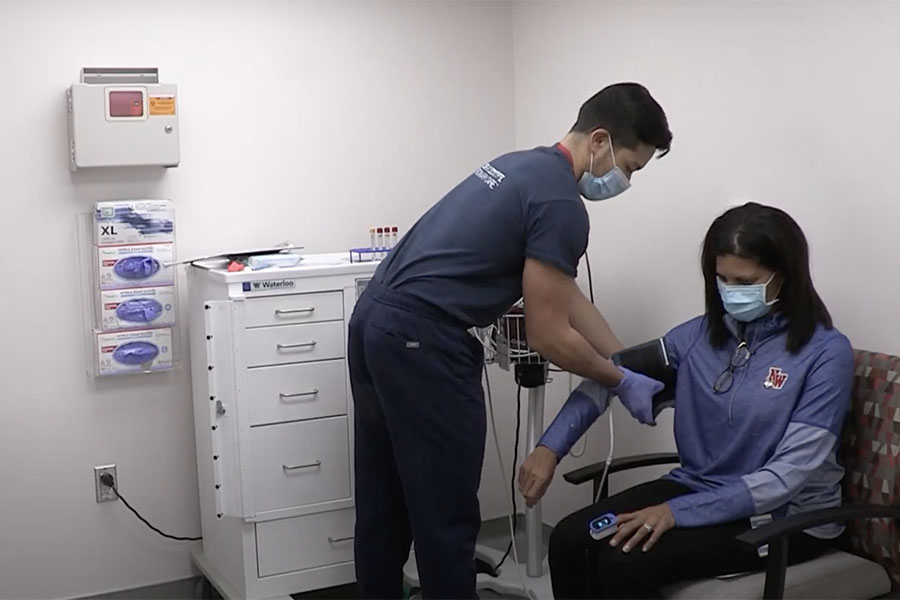 Omaha Public Schools Superintendent Dr. Cheryl Logan, EdD, talks about her reasons for participating in a clinical trial.