For PA Preceptors
Preceptors are Vital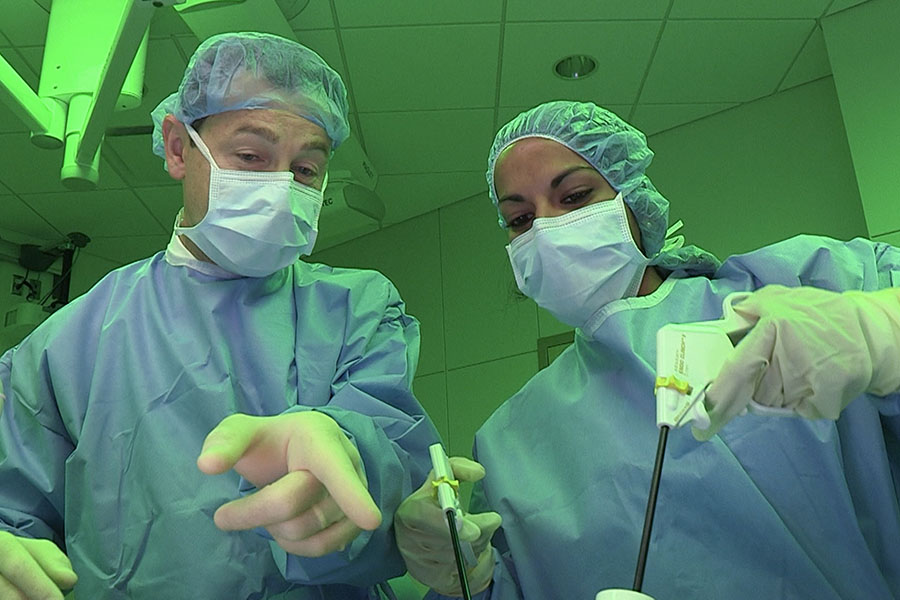 As a preceptor, you play a vital role during the clinical year in the education and development of our UNMC PA students.
With your guidance in the clinical setting, students apply knowledge and concepts learned in the didactic year with hands-on skills and clinical judgment. You can shape future providers adept at delivering quality, patient-centered health care.
As practicing providers, we commit to lifelong learning and education of our patients and colleagues. Working with students is a great way to "pay it forward" to the future of medicine and have a stake in the ongoing provision of high-quality health care. Other benefits to consider are:
UNMC PA students stimulate pursuit of relevant, evidence-based medical care
UNMC PA students increase patient satisfaction by encouraging in-depth observation and discussion with each patient, fostering communication and a group dynamic
UNMC PA students often streamline outpatient office flow as visits can be scheduled with overlapping times, allowing clinicians to divide their time efficiently (ie. students can be visiting with one patient while the clinician sees another)
UNMC PA student preceptors utilize connections made during rotations to facilitate recruitment of future providers
For preceptors who commit to student clinical rotations and/or lectures, we also offer the following benefits:
Adjunct Faculty Status
For all active preceptors that have hosted students for at least 1 year and commit to scheduling students for clinical rotations in consecutive years, and/or provide a combination of classroom lectures and clinical rotations.
Further details of benefits included with Adjunct Faculty Status.
To request an application for Adjunct Faculty Status, please contact Kelley DuVall at 402.559.7994 or Email
Category 1 CME credit (PA preceptors only)
The UNMC Division of PA Education is approved by AAPA to award AAPA Category I CME credit to eligible PA preceptors. This approval is valid from 1/1/22 – 12/31/22. This program was planned in accordance with AAPA CME Standards. PAs may earn 2 Category 1 CME credits for per 40-hour week per PA student precepted each calendar year.
For further details on Category I CME certificates, please contact Kailee Strawmier at 402.559.9495 or Email
Clinical Teaching Certificates
All preceptors are eligible to receive a certificate documenting their clinical teaching hours.
For clinical teaching certificates, contact Kailee Strawmier at 402.559.9495 or Email.
One of the most important ways you can help patients find and receive the best medical care is to help educate the next generation of PAs. AAPA recognizes the hard work of preceptors through its
Clinical Preceptor Recognition Program
, developed in cooperation with the PA Education Association (PAEA).
Clinical Year Curriculum
Resources
Newsletters