ACL Team
Welcome from the ACL Team
Why do we do what we do? In short, to better the patient experience and outcomes after injury. Our primary goals are to:
Understand and optimize outcomes after lower extremity musculoskeletal injury, specifically anterior cruciate ligament (ACL) injury.
Promote a safe return to pre-injury activities, lifelong physical activity and function, and long-term joint health.
How do we do this? We use a patient-centered and interdisciplinary approach to ask relevant research questions and seeks answers through rigorous and sound methodological design and analysis using the following tools:
Biomechanical movement analysis
Physical activity monitoring
Clinical testing measures such as isokinetic muscle strength testing
Quantitative magnetic resonance imaging (MRI)
Body fluid biomarkers analyses.
Sports Medicine Research Fellowship
The UNMC Department of Orthopaedic Surgery and Physical Therapy Program have ongoing positions for a sports medicine research fellowship to participate in a growing sports medicine research team representing collaborations between UNMC Physical Therapy, Orthopaedic Surgery, and Radiology.
Position Details and Goals
This is a one-year position. The sports medicine research fellow will assist with ongoing and developing clinical research projects within the UNMC Clinical Movement Analysis Lab. The goals of the program are to strengthen and individual's knowledge and skills within orthopaedics and sports medicine and to enhance their Curriculum Vitae to successfully match into medical or physical therapy school, residency, orthopaedic surgery or otherwise. Third or fourth year medical students are invited to apply to strengthen their application for the Orthopedic Residency Match. Other students will be considered on a case-by-case basis. Fellows have the opportunity to engage in clinical activities, regular didactics and interact with residents and graduate students.
Mentorship
The research fellow will work directly with an interdisciplinary mentorship team. Primary mentors will be Matthew Tao, MD, Associate Professor in UNMC's Department of Orthopaedic Surgery and Elizabeth Wellsandt, PT, DPT, PhD, OCS, Associate Professor in UNMC's Physical Therapy Program and Director of the UNMC Clinical Movement Analysis Lab.
To Apply
Email Dr. Elizabeth Wellsandt the following:
Resume/CV
Cover letter with your background and interest in this position
Two references with contact information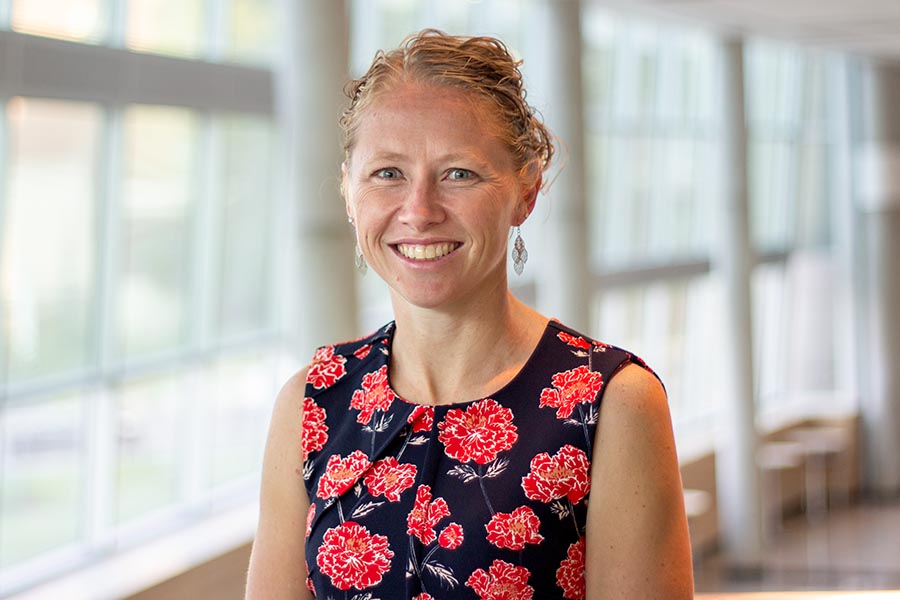 Elizabeth Wellsandt, PT, DPT, PhD, OCS
Associate Professor

Dr. Elizabeth Wellsandt is an Associate Professor in the physical therapy program in the College of Allied Health Professions at UNMC.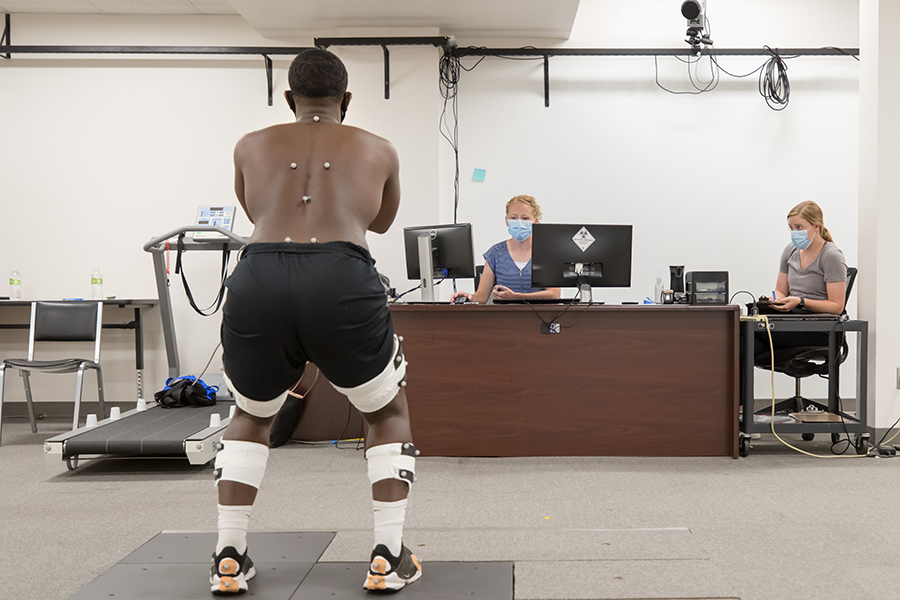 Return-to-sport testing at UNMC includes muscle strength, jumping performance, biomechanics, knee function, and confidence testing in our state-of-the-art lab.