The BHECN Serenity Project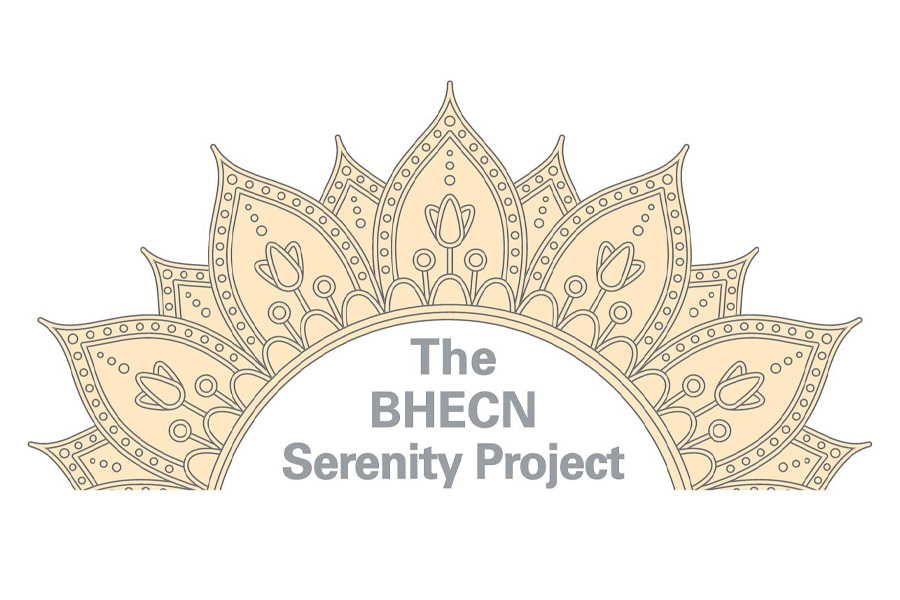 The BHECN Serenity Project is a series of free online wellness sessions, designed as an educational resource to support behavioral health providers, health professionals, frontline responders, Nebraskans, and anyone who is looking for ways to relieve stress, learn relaxation techniques and find a new balance. This series began in 2020 in partnership with Lotus House of Yoga.
Participants can expect to get an introduction to the values and skills of yoga and have a better understanding of breathing techniques, stress reduction, and relaxation. Participants may experience an increase in range of motion, enhanced strength and flexibility.
The sessions include basic yoga philosophy and exercises for increased flexibility, improved health, relaxation and reduced stress in daily living.
Note: You can practice yoga postures without adopting Eastern philosophies or religions.
Week One
Week Two
Week Three
Week Four
Lotus House of Yoga Instructors
Mary Clare Sweet
Mary Clare is the founder and owner of Lotus House of Yoga. Lotus has been serving the Nebraska community for more than 11 years.
"I intend to bring the light! Energetic vibrations of fun run deep in my veins. My yoga practice began when I read a yoga book and begged my mom to teach me what she knew! I have been practicing for 20 years and to this day, it is the anchor of my life. I own Lotus House of Yoga, movement studios in Nebraska. The classes I lead are fun, challenging and filled with love. My godfather is ashtanga and my sister is rock and roll. Music is integral to the movement classes I lead. My play-lists are funky and always fresh. In my class, you will find the ancient and the modern, a whole lot of soul, and a commitment to the present."
Chaeli Buda
Chaeli Buda is a full-time yoga instructor and manager of Lotus House of Yoga, Omaha, NE. Her roots grow deep in the heartland, calling Om Sweet Omaha her home. Chaeli's love of movement and dance led her to the mat in 2008, and she began teaching shortly after. Her classes are inspired by the subtle movements of breath and the idea that when we interact with our breath and surroundings, we transform energy from electrical impulses to physical vibration, feeling more and worrying less.
Her heart is full of gratitude for all the amazing teachers, students, friends and family that have shown her love and inspiration along the way. Go easy.
Mandee Peterson
"Yoga has been such a passion of mine for years; nothing is more rewarding than spreading the power of yoga, not just through the physical body but the mental and spiritual bodies as well. I have full intentions of helping to encourage others to transform their lives through movement, breath-work and stillness. I feel that yoga is a necessity to help stabilize balance in our busy lives. My intentions are to bring each yogi back into their bodies, mind and spirit one movement and one breath at a time, on and off their mats."
About Lotus House of Yoga
The mission of Lotus House of Yoga is to share love through yoga. Every class holds a transforming experience, be it a fierce challenge or deep relaxation. Lotus House of Yoga offers the opportunity for students to ignite their yoga practice and uncover their bliss. You can connect with them on Facebook or Twitter.