The Art of Thinking on Your Feet: SAVE Yourself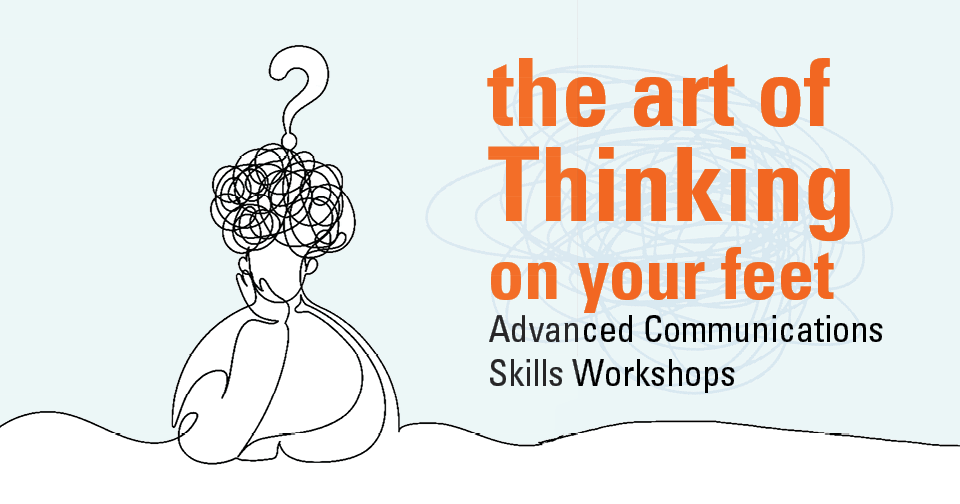 Become a more agile communicator
Michael Smith, MD, UNMC's own "Improv Doc" is back by popular demand to facilitate 4 workshops where mistakes are encouraged, and failure is NOT an option… (because you can't!) 
In the SAVE series, we'll explore Stories, Authenticity, Vulnerability, and Engagement as tools to say "Yes, and…" to yourself in a world that often demands perfection. Using skills from improv theater, we'll turn our inner voices into an inner coach without adding time to our busy schedules.  
Combat fatigue and burnout from the demands of life and work; attend these workshops to bring fun, laughter, and joy to your path and to SAVE yourself from stagnation and plateauing.
Your Facilitator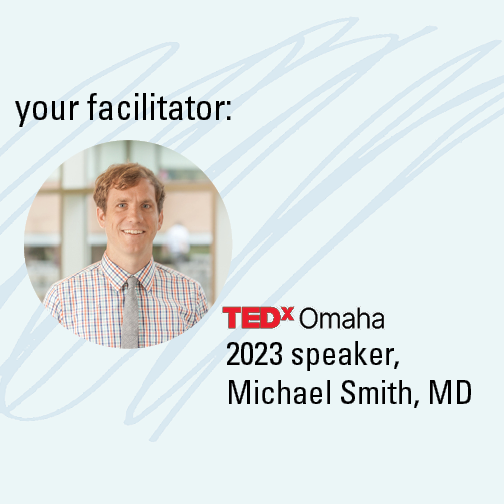 Since 2018, Dr. Smith has led over 100 workshops and experiences using improv to educate other healthcare providers and professionals across the country in communication, wellness, and leadership skills. Dr. Smith has incorporated these communication skills in his clinical practice and teaching to extremely positive results.
Dr. Smith will appear on the TEDx Omaha Stage in November 2023.
Registration
Unit 1

Vulnerability

Navigating an Unclear World

1. Vulnerability: Navigating an Unclear World  

February 26, 2024  |  3:00 PM-5:00 PM  |  Register

Get into the learning zone. In order to improve on past performance, you must be willing to acknowledge you can do things better. This requires setting aside the status quo, shining a light on your blind spots, and developing muscles of vulnerability, empathy, and adaptability to turn mistakes into opportunities for growth. After this session, you'll see to it that each suboptimal experience is not wasted, but can be used to optimize future situations.


Unit 2

Authenticity

The Hidden Message

2. Authenticity: The Hidden Message


February 29, 2024  |  3:00 PM-5:00 PM  |  Register

Once we are out of our work demands, who are we? What is most important to us? Your authentic self is always present but often not deliberately considered. In this session, we'll use pretend scenarios to reveal reality. We'll bring down the restrictions imposed by work and life, find fun with each other, and listen for laughter as a cue to illuminate our unspoken preferences. After this workshop, we will better be able to connect our authentic selves to the people and world around us.   

Unit 3

Engagement

Living a Better Life

3.

Engagement: Living a Better Life

March 4, 2024  |  3:00 PM-5:00 PM  |  Register

We have become stagnant in our routines and the way things are in our life. We have worked hard to build our lives, but know there could be more for us. With limited time, how can we engage with the world to create more meaningful experiences? How can we begin to see, feel, and experience the unfamiliar to help us connect with the world? After this workshop, you will be re-wired to pursue growth and a better life by seeking opportunities to engage with the world and to become comfortable in the discomfort of new situations. 


Unit 4

Stories: Learning What Can't Be Taught


4. 

Stories: Learning What Can't Be Taught

March 7, 2024  |  3:00 PM-5:00 PM  |  Register

Computers understand data. Humans understand stories. Humans are story telling beings and naturally use stories to communicate large and complex ideas. Yet, most of us leave the stories we tell ourselves to chance. This workshop will help you understand how we connect to the stories we tell ourselves, and the process by which we can start down the path of authoring our own story.    
About the Workshops
During each session, we'll take improv-based activities and apply them to develop complex communication skills. Improv is all about communication, and we understand the importance of creating a safe space to work on listening skills, public speaking, presence, flexibility and confidence. If you've ever thought "I wish I said this" or "If only I thought of that!" this is a great place to start building those skills!
Workshop Design
There are 4 workshop units within the series. While it is encouraged to attend all sessions, it is not required.
You may register for any or all sessions.
Improv in the News
Article featured in Medscape about the improv workshops run by Dr. Michael Smith
"Relating improv to comedy, I was unsure about registering for this workshop at first. After I was in the session, it became clear the skills I was learning applied to my daily work."

Teresa Hartman
Professor, Leon S. McGoogan Health Sciences Library