Coaching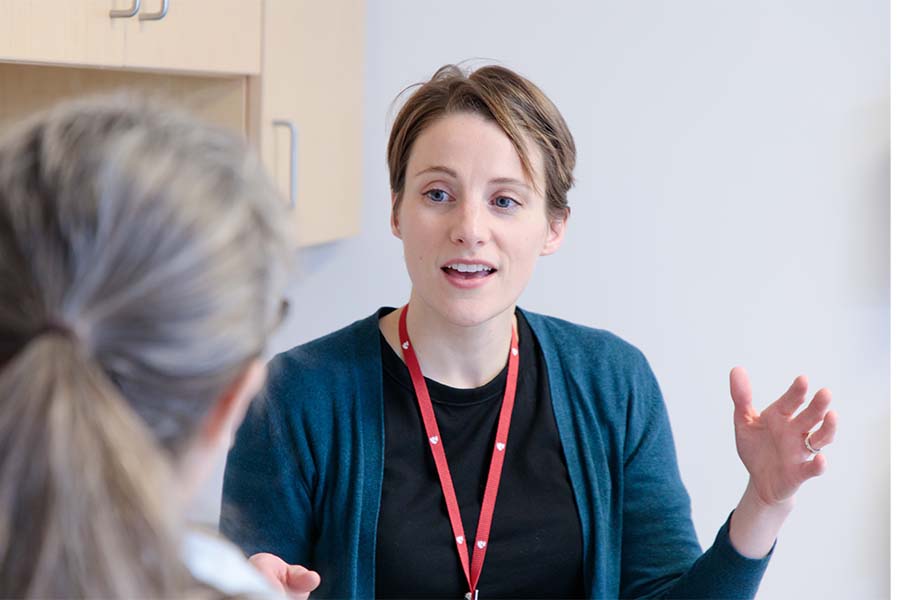 Interested in being coached? Learn more about what coaching is and if it is right for you.
What is coaching?
Coaching is a creative, generative, developmental process that is facilitated by a partnership between a coach and faculty member. Through coaching, faculty members shape their own individualized plan based on their personal professional goals.
What does coaching accomplish?
Coaching maximizes personal and professional awareness and growth. It enhances faculty members' performance by assessing and mobilizing strengths and strategizing experiences to help them reach their full potential.
What does a coach do?
Coaches have specialized training to guide people in any field toward achieving their own identified goals. A coaching relationship is not dependent on profession-specific expertise, rather the coach acts as a holistic thinking partner. Depending on coaching focus, self-assessment tools such as 360 feedback or CliftonStrengths Assessment may be used, which provide coaches and coaches with additional data to inform a development strategy.
Benefits of coaching
Coaching helps individuals:
Elevate career growth with intention
Examine the impact of unproductive systems, habits and behaviors
Explore leadership skills and opportunities
Identify habits that support peak personal performance
Strategize actions and reactions in complex situations
Tap into their own creativity to solve problems
Weigh communication effectiveness in a variety of modes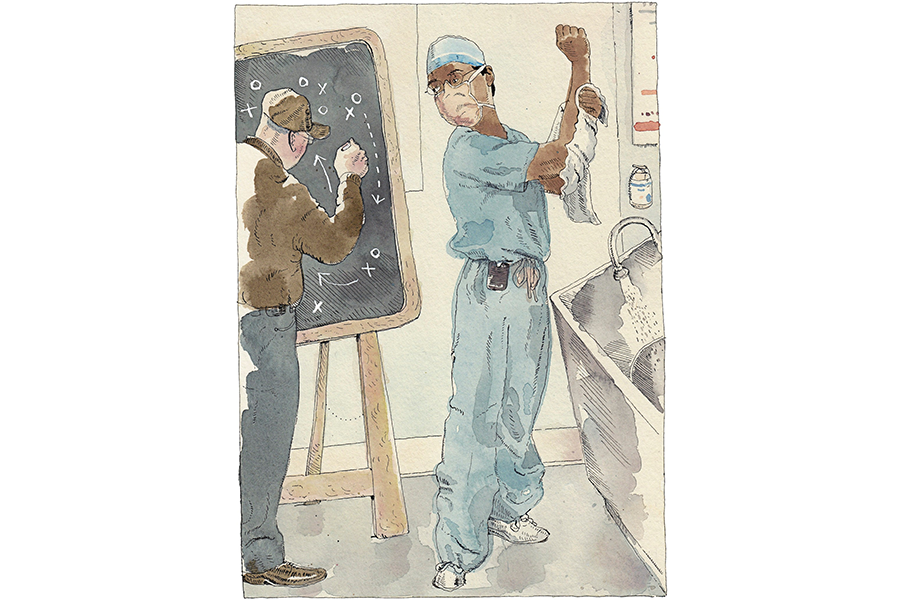 "No matter how well trained people are, few can sustain their best performance on their own. That's where coaching comes in." Read Atul Gawande's powerful New Yorker article about why you need a coach. (Illustration by Barry Blitt)
How is Coaching Different?
Coaching, mentoring and sponsorship are three distinct developmental approaches. See the table below for distinguishing characteristics to help you decide what is right for you.
| | | |
| --- | --- | --- |
| MENTOR | COACH | SPONSOR |
|  Advises | Empowers | Advocates |
|  Talks to you | Talks with you  |  Talks about you |
| Long term, fluid relationship |  Short term, set time frame | Long term, many years  |
| Reciprocal, formal or informal | Functional, results-driven | Hierarchical |
| Provides guidance to navigate career choices and decisions | Provides developmental support to reach goals and potential | Uses influence to help expand visibility and provide opportunities for career advancement |
| Usually has more experience with a similar background | Trained/certified in coaching, not necessarily in your field | Senior-level leader operating in circles that exceed your own |
| Gain knowledge, new ways of thinking | Achieve performance improvement  | Obtain career advancement opportunities |
What are you looking for?
I want to be coached
I want to become a coach
I am a certified coach
I want a mentor