Judith Neville, CPhT, CSPT
Instructor
Director of Pharmacy Technician Education

402-559-9060
402-559-5673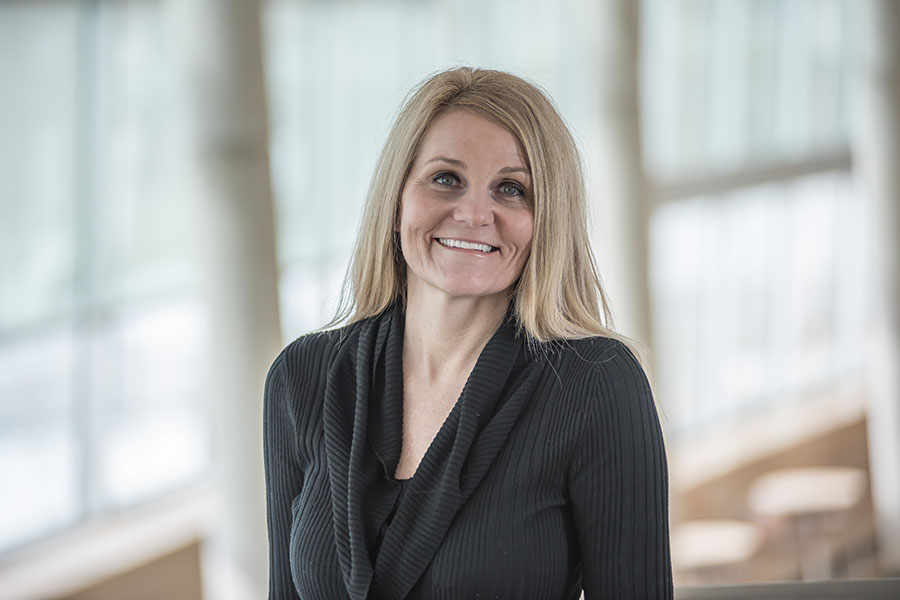 Ms. Neville has extensive experience in pharmacy technician dynamics and scope of practice through her involvement in teaching, committee work and professional experience.
Education
Bachelor degree from Buena Vista University in Storm Lake, Iowa
Research Interests
Improving pharmacy technician workflows
Exam writing for a national pharmacy technician exam
Evaluating pharmacy technician curriculum
Teaching Activities
Ms. Neville is the sterile compounding instructor for pharmacist students in the Department of Pharmacy Practice and Science. She directs pharmacy technician education and training offered by the college. She prepares pharmacy technician curriculum and provides lecture for a number of pharmacy technician topics.
Professional Memberships
American Association of Pharmacy Technicians (AAPT), Executive Council/Past president
Southwest Iowa Pharmacist Association (SIPA)
Nebraska Pharmacist Association (NPA)
American Society of Health Profession (ASHP)
Interprofessional Academy of Educators (IAE)
Accrediting Bureau of Health Education Schools (ABHES), Advisory board member
Publications
Dering-Anderson, A. M., Blaha, M. E., & Neville, J. L. (2020). Defining the Role of the Advanced Pharmacy Technician: Perspective Dissonance. Journal of Pharmacy Technology. 
Neville, Judith & Buzalko, R (2019) THRIVE: Success strategies for the modern-day faculty member. Omaha, NE: Office of Faculty Development, University of Nebraska Medical Center. 
Neville, Judith L. Pharmacy Technician Exam Review Guide. Burlington: Jones and Bartlett Learning, 2013. Print.
Neville, Judith L. Pharmacy Technician Lab Manual. St. Louis: Mosby/Elsevier, 2012. Print.
Neville, Judith L. Pharmacy Management Software for Pharmacy Technicians. St. Louis: Mosby/Elsevier, 2007. Print.
Division
College of Pharmacy
Department of Pharmacy Practice and Science

University of Nebraska Medical Center
986145 Nebraska Medical Center
Omaha, NE 68198-6145