PharmD
The PharmD degree gives you the scientific background and clinical skills you need to offer the best in patient-centered care.
Why Study Pharmacy?
Pharmacists are essential members of the health care team and are one of the most trusted and easily accessible providers. Pharmacists have a variety of practice settings to choose from, giving you a choice of career paths.
Why Study Pharmacy at UNMC?
U.S. News & World Report consistently ranks the College of Pharmacy in the top 10 U.S. colleges of pharmacy when comparing NIH research funding per full-time faculty position. For the last two years, 100% of our PharmD graduates have passed the NAPLEX pharmacist licensure exam on the first try.
We admit just 60 students each year, and the small class size allows for strong connections to both classmates and faculty. As an academic medical center, UNMC stands apart from many colleges of pharmacy. We are connected to our clinical partner, Nebraska Medicine, and our student body consists of only health professions students.
Curriculum
You'll start with foundational courses, where you'll learn to apply your prior learning in basic sciences and drug knowledge to the context of pharmacy practice. Our extensive simulation areas will allow you to practice clinical skills, physical assessments and patient education.
Flat-Rate Tuition
Beginning Fall 2021, the UNMC College of Pharmacy shifted to a flat-rate tuition. International and out-of-state students pay the same tuition as Nebraska residents.
Rural Initiatives
Three programs assist outstanding students interested in pursuing a career in rural pharmacy practice in Nebraska. The programs offer early assurance for admission to the College of Pharmacy (up to four years before you enter the professional program).
Admissions
We use a rolling admissions process. Review of complete applications will begin in October. Selected applicants will be invited for an interview, and admissions decisions will be made on a continual basis until the class is filled. We encourage you to apply early for the best opportunity for acceptance.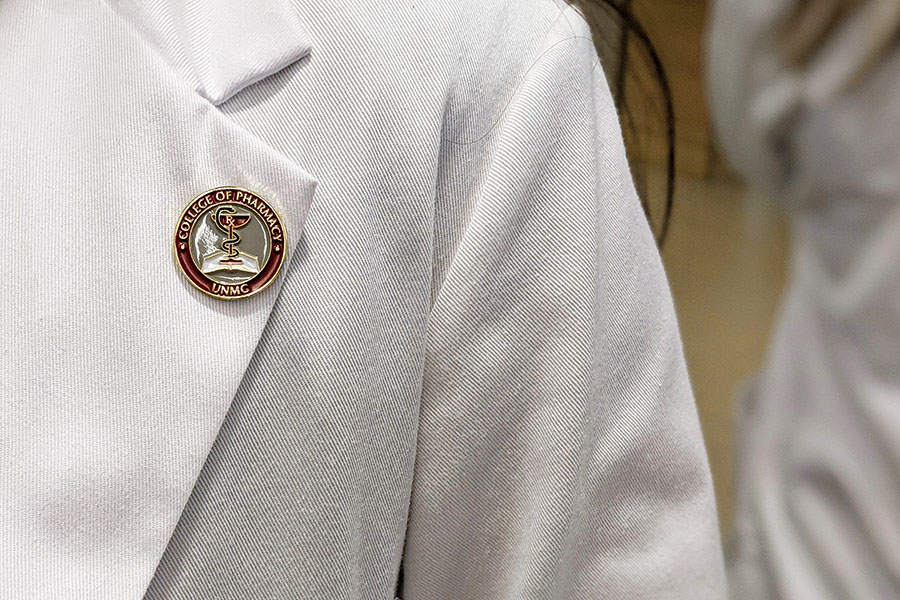 We have partnered with UNMC College of Public Health to offer a PharmD/MPH dual degree program that provides students with the knowledge, tools, and skills to enhance their pharmacy and public health practice in the community.
In partnership with the University of Nebraska Omaha, our PharmD/MBA dual degree program provides students with the knowledge, tools, and skills to enhance their pharmacy and business practices.
Pathway Programs
Get a head start on your PharmD by participating in one of our Pathway Programs.