Anthony Podany, PharmD, PhD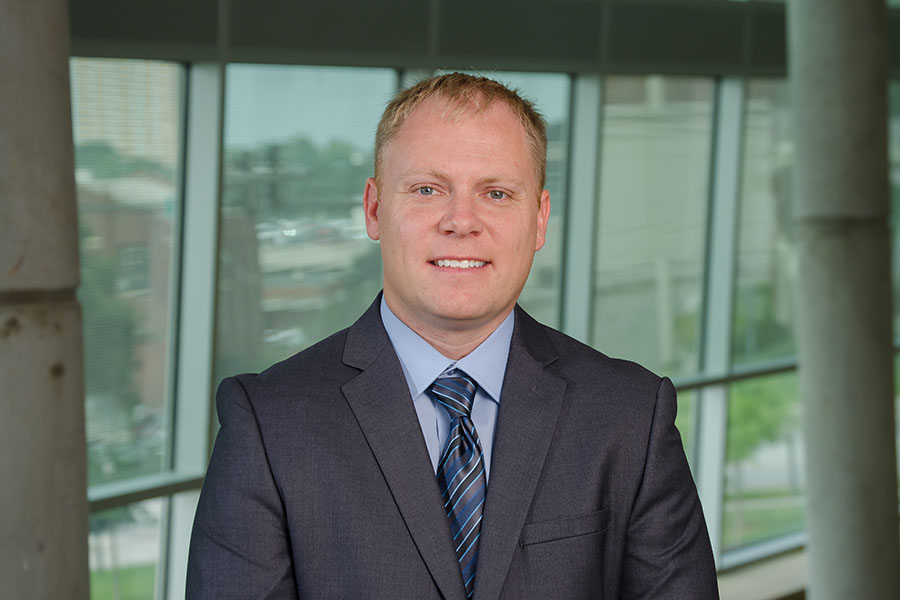 Dr. Podany practices as an ambulatory clinical pharmacist as part of the University of Nebraska Medical Center HIV Program.
Research Activities/Interests
Dr. Podany's research focuses on the pharmacokinetics and pharmacodynamics of antiretroviral drugs targeted at the human immunodeficiency virus (HIV). The ultimate goal of his research is to optimize pharmacotherapy of the HIV-infected individual so as to bring about superior health outcomes. Dr. Podany is an active pharmacologist on many AIDS Clinical Trials Group (ACTG) studies, both domestic and international.
Teaching Activities
Dr. Podany teaches in the Pharmacotherapy course on topics related to HIV infection and associated opportunistic infections. He also lectures in the Intro to Drug Information Course given to 1st year pharmacy students. Dr. Podany is also a preceptor for 4th year APPE students at the Specialty Care Clinic at UNMC with a focus on care of HIV infected adults and adolescents.
Division
College of Pharmacy
Department of Pharmacy Practice and Science

University of Nebraska Medical Center
986025 Nebraska Medical Center
Omaha, NE 68198-6025