In 1881, the Omaha Medical College and joined the University of Nebraska system as the College of Medicine in 1902. In 1968, the colleges of medicine, nursing, dentistry clinical operations, and pharmacy joined to create the University of Nebraska Medical Center located at the Omaha campus on 42nd and Dewey streets.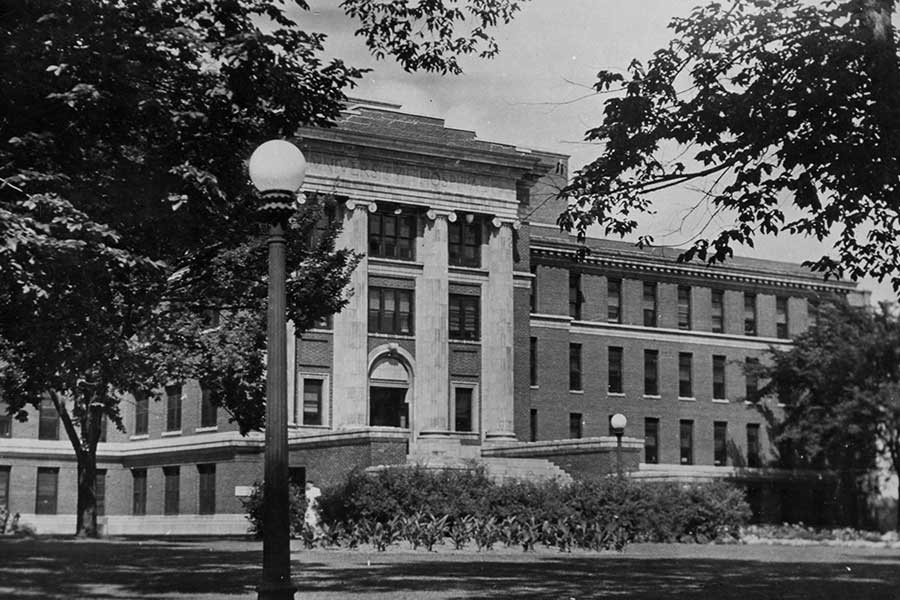 Since the campus's beginnings with the North Laboratory Building, now known as Poynter Hall, the campus has continued to grow and change. In 1917, University Hospital was constructed as a charity hospital for the city of Omaha. Several building expansions in the intervening years allowed the hospital to increase the number of patients served.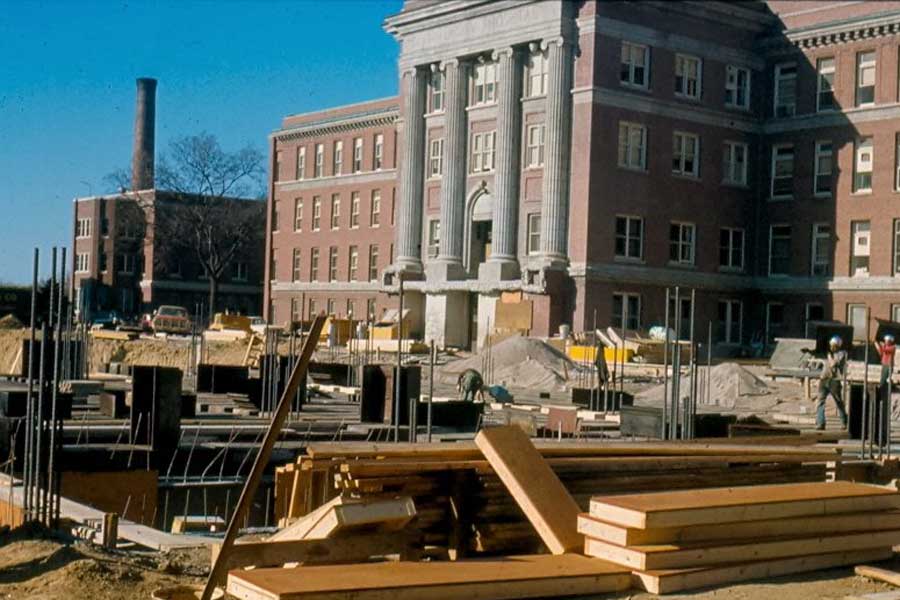 In 1969, construction was completed for the Basic Sciences Building, later renamed Wittson Hall, in honor of UNMC's first chancellor, Cecil Wittson. The construction of Wittson Hall, situated directly in front of University Hospital, eliminated the iconic original Omaha Medical College stairs and circle drive, but greatly increased the office and laboratory capacity for the College of Medicine. In 1970, the Library of Medicine, today the Leon S. McGoogan Health Sciences Library, was opened on levels six, seven, and eight of Wittson Hall. Most recently renovated in 2021, the library offers a host of services to the campus community and the general public and is also the repository of the history and legacy of the health sciences across Nebraska. The lower levels of Wittson Hall house laboratories and offices for the College of Medicine and the College of Allied Health Professions.
University Hospital and Wittson Hall were connected through a corridor on level three to allow access from 42nd street without going outside. In 2019, this connector was demolished to make way for the Wigton Heritage Center, that opened in 2021 as a space to welcome guests and the campus community. Connecting University Hospital and Wittson Hall on levels three, four, and five, the Wigton Heritage Center serves as an inspiring link between two buildings important to UNMC's history.