Work Smart Productivity Series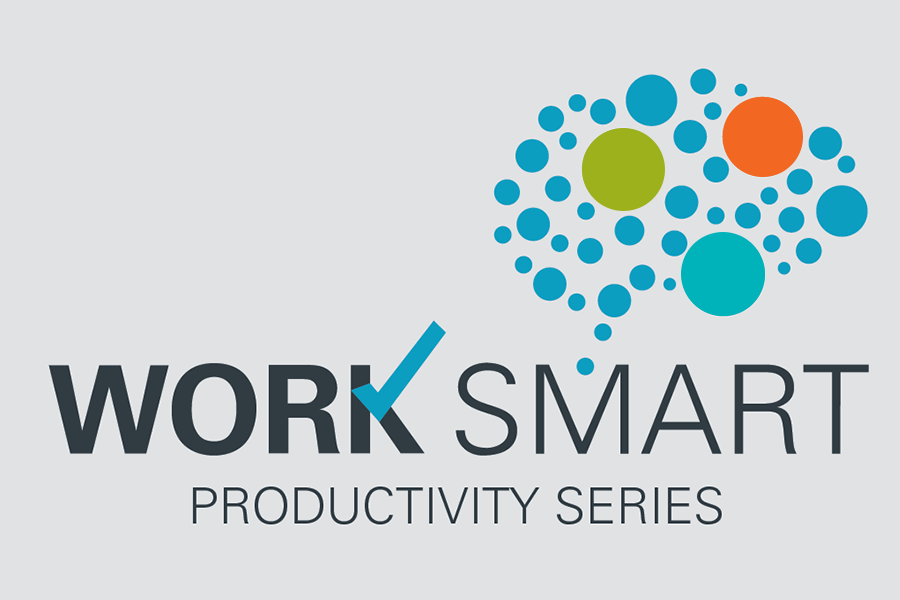 Join UNMC Faculty Development for fun new series designed to help you get things done.
Looking to make the most of your workday? Productivity can often feel like an unattainable goal, but the truth is you can't change working habits overnight. Small incremental changes in how you work can add up to big improvements over time. And in a professional environment, these changes often require collaboration, time management, communication and careful planning.
Join us for a 3-part series focused on creating better habits to enhance productivity. From effective meeting structures to an organized inbox, you'll discover useful tips and techniques for getting things done by working smarter, not harder.
Download the series flyer or read below for more details.
Please note: Participants may register for any or all sessions.

Session Descriptions & Registration
The Gift of Time: Building Better Meetings
Monday, November 7
3:30-4:40 PM 


We've all been in that meeting. The one without a clear agenda, leader or action plan – or worst of all the one where you're left asking, "why I am here?" Everyone's time is important. Whether you're attending a meeting or leading one, it must be structured intentionally to be successful.

In this one-hour session, participants will learn how to build better meeting structures and discuss tips for how to improve existing meetings.


Register
You've Got Mail! Tips for Taming Your Email
Monday, December 5
3:30-4:30 PM


Led by campus experts: Karen Gould, PhD and Amelia Nelson Sheese, PhD, ABPP-CN


Remember the days when you actually looked forward to getting an email? While we can't bring back the novelty of AOL, we can help you manage your unruly inbox.

Emails often come in faster than we can respond on a normal workday, so attending a conference or going on vacation can quickly become a daunting experience. During this one-hour session you'll walk away with easy-to-implement tips to put your inbox to work for you whether you're in the office or out.

You'll gain skills to:

Process email efficiently
Save time with Outlook shortcuts and automated features
Reduce email quantity and minimize unnecessary email
Managing time away and best practices for prioritizing responses


Register
Go Long! Learning How to Delegate
Monday, January 9
3:30-4:30 PM


Delegation is an essential skill that is rarely taught but critically important to maximizing productivity. Whether you manage a team of 2 or 200, this session will provide you with delegation strategies that will help take your team further faster.