Go-2-Knowledge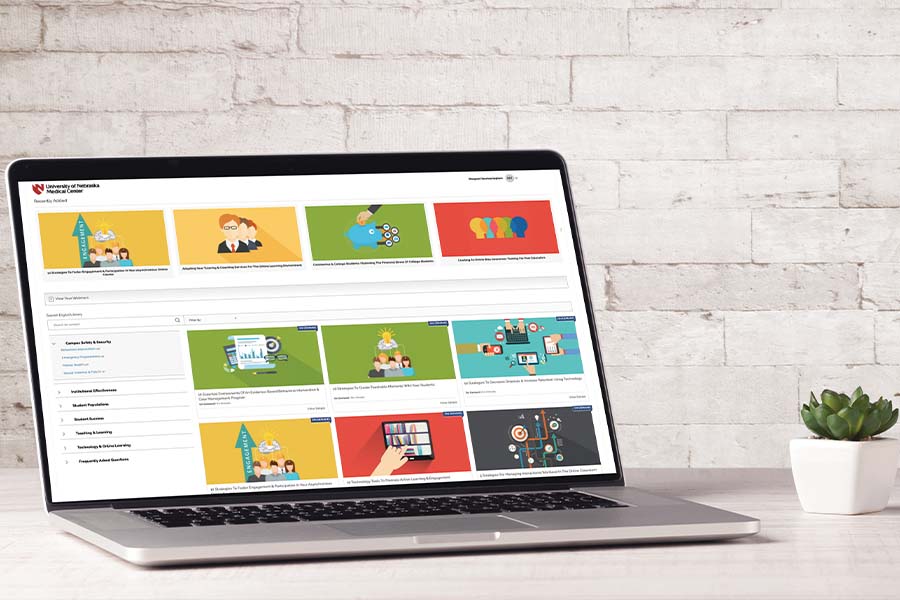 Your Online Professional Development Simplified
What is Go2Knowledge?
Go2Knowledge is an online training platform designed to provide on-demand instruction for the on-the-go learner.
The platform offers a wide variety of training options from 6 different categories, including technology & online learning, student success, teaching & learning, student populations, institutional effectiveness, and campus safety & security.
Take charge of your professional development – get the specific training you need, when you need it!
Why use Go2Knowledge?
Free, Unlimited Training
Over 100 on-demand webinars available via digital learning library. Live webinars are available for real-time training.
Curated Learning
Each quarter, we promote a new learning track consisting of three hand-picked webinars to enhance your professional development.
Optimized Development
After you complete a webinar, you'll receive a certificate of completion to include in your promotion and tenure portfolio.
Access Go2Knowledge
Signing on is easy! You have access to Go-To-Knowledge using your UNMC NetID and DUO Authentication, just like any other campus application.

Please note: If you have issues logging in, try using your full UNMC email. In some cases, the system has required individuals to enter a full UNMC email to be recognized.
Curated Learning
Don't know where to start? No problem! Faculty Development is here to offer guidance with curated learning tracks. Each quarter, we'll send three webinars we think you should watch. The webinars we selected are based on their subject matter relevance and popularity to ensure your development remains current. View the recommended webinars and details below.