About Us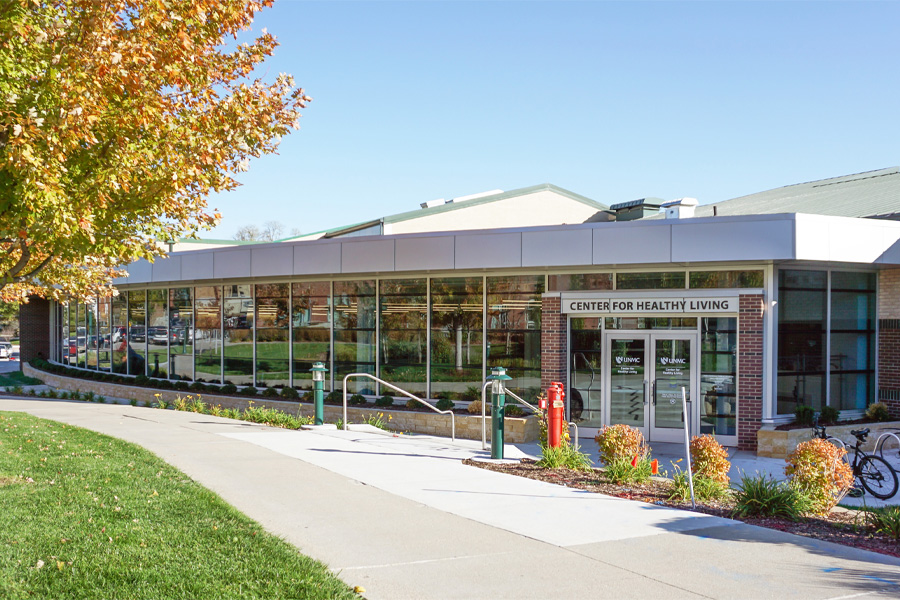 Whether you'd like to join a fitness class, get started on a new fitness program, or participate in intramural sports, the staff at the Center for Healthy Living can assist you on your wellness journey.
Mission
The mission of the Center for Healthy Living is to serve the UNMC community and affiliates by building a culture of wellness through recreation, cultivating personal wellbeing, and promoting an active lifestyle.
Vision
The Center for Healthy Living seeks to be the center of inclusive recreational experiences through intentional program design, best practices in campus recreation, and the development of individual and corporate wellbeing for the UNMC community.
What We Value
Inclusive Recreation
Getting and staying active is for anyone and everyone. We welcome all to get involved.
Exceptional Facilities
Providing a great atmosphere is our priority. We want everyone's experience to be exceptional.
Whole-person wellbeing
We understand that exercise is not the only component that completes you. We collaborate with campus partners to provide education, activity, and involvement for all dimensions of wellbeing.
Personal Self-Optimization
We want you to be the best version of you. Let us provide resources to help you get there.